'Vanderpump Rules': Jax Taylor Says Filming Was Supposed to Resume This Month, Why Hasn't It?
The coronavirus (COVID-19) pandemic has put a lot of things on hold this past year. Several shows had to pause filming in order to keep the cast and crews safe. Fans of Vanderpump Rules have been waiting to see when filming will start up. Star Jax Taylor recently announced that filming was supposed to resume in October but it doesn't look like that has happened.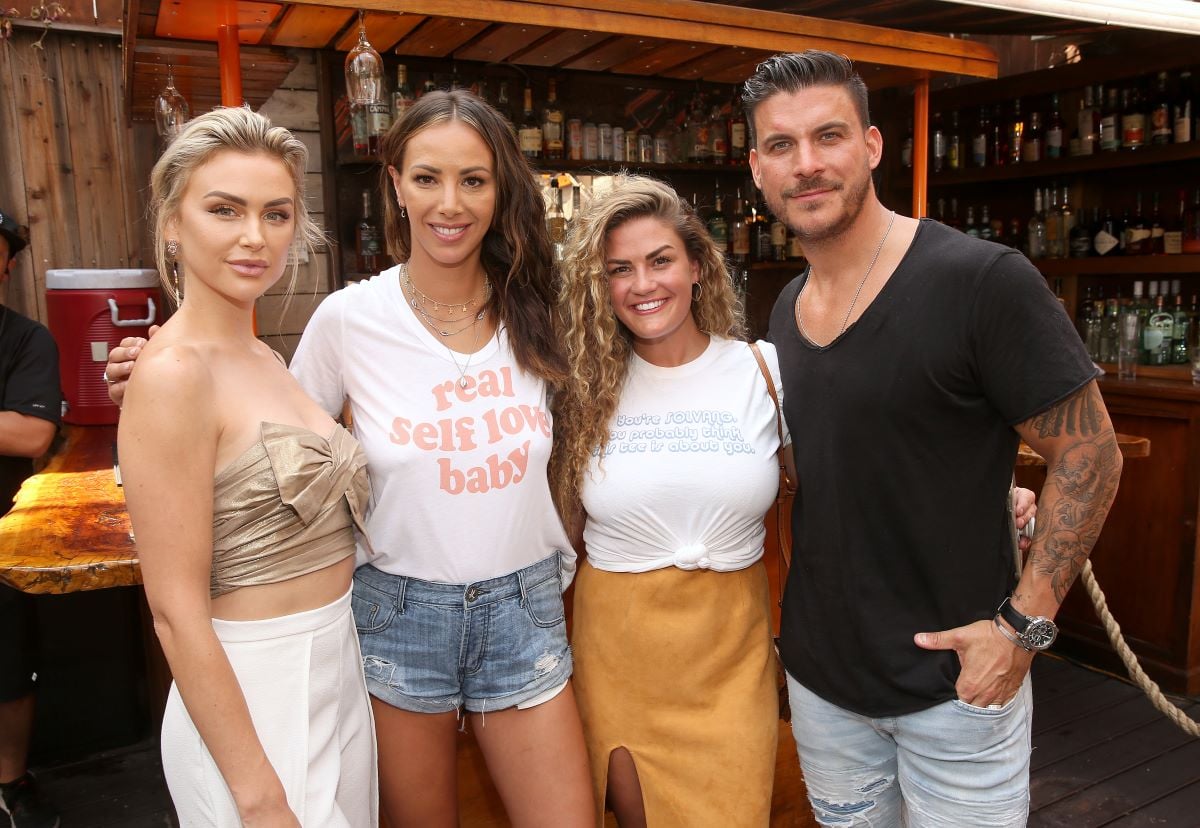 SUR has reopened
Vanderpump Rules is supposed to largely center around the cast working at SUR and TomTom. When the pandemic started, some restaurants closed down due to state suggestions and safety precautions.
SUR announced in March that they would be closed through the month. In July, they adjusted and told patrons that they would be closed through August.
"After Governor Newsom's announcement yesterday on July 1st and the new protocol received from the Public Health Department today, we have decided to stay closed until August for the safety of our staff and our community," they shared on Instagram in July. "Stay healthy / Be positive."
After a few more months, SUR officially reopened on Sep. 23. Now guests must make reservations before coming to the restaurant in order to adhere to coronavirus precautions.
"We're lucky with the fact that when we do decide to open we have really good-sized patios, which is very unusual," Lisa Vanderpump said on the Give Them Lala…with Randall podcast earlier in September. "Pump is, you know, 90% garden. TomTom has two big gardens. We'd be able to put the tables and chairs outside. It has a great big garden in the back, and we'd probably be able to go out on [the] pavement as well. So, we're very fortunate with that, but we've just been waiting for it to be safe. When I keep seeing the numbers going up, I want every single person, do not let this be political, [to] wear a mask."
Jax Taylor says filming was supposed to have started
Fans have been wondering when the stars would be able to get back to work and start filming. With the reopening of SUR, things were starting to look promising.
Taylor recently answered some questions about the filming timeline in an Instagram Live.
"We're supposed to go back to filming," he said in the video captured by The Real Andy Of Beverly Hills.
He then revealed that filming was supposed to begin this month.
"In fact, we were supposed to go back this month, in fact, I think," he said. "We're supposed to. That's the last I heard. We were supposed to. But it's just a matter of when they're gonna allow us."
With a little over a week left in the month, it doesn't look like filming is going to be able to follow Taylor's timeline.
In a recent interview with Entertainment Tonight, Lala Kent revealed that she was still waiting for an official greenlight from production before she could even determine whether she wanted to film this season or not.
"I need to see what next season would entail," she told the outlet. "I need to make sure that's a healthy space for me. I don't get to think just about what's good for Lala and how she would react to certain things, you know? I'm going to be a mother. … I have my own child looking up to me, so it would have to be the right situation."
So, it looks like the cast is still waiting in limbo.