'Vanderpump Rules': Jax Taylor's Texts 'Rattled Producers the Most This Year'
Max Boyens from Vanderpump Rules was on the receiving end of Jax Taylor's rage texts, which left producers feeling a little shaken this season.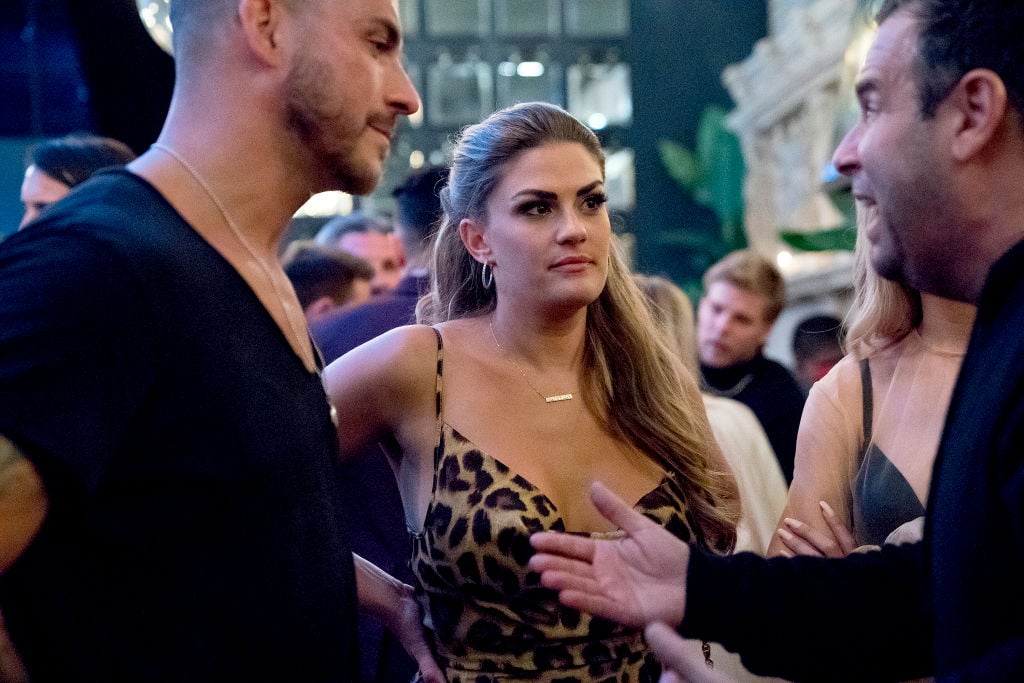 Boyens innocently wanted to bring the cast together for a beach cleanup and Taylor slammed him for it, calling the project "dumb and pointless" in a string of texts to Boyens. Producers admit this moment had them floored. "That was probably most baffling, since Max was genuinely trying to do a good deed," producers shared, Bravo's The Daily Dish reports. Adding, that the rage texts "rattled producers the most this year." 
The text messages came before Taylor and wife Brittany Cartwright were about to host a pool party. The party was an issue when Taylor became so angry with the cast he uninvited everyone. So Tom Sandoval and Ariana Madix threw their own party, which further angered Taylor.
Taylor also blocked producers on social media
Taylor's texts may not have been the only moment that had producers flummoxed. Shortly after Taylor sent Boyens a string of angry text messages, he blocked producers on social media.
"We're just easy to blame when someone's acting irrationally," producers rationalized during a "behind the scenes" episode. "Jax has since refollowed all of us." But producers admit that Taylor's texts are truly entertaining. "They go on and on. He says the most ridiculous things."
They added Taylor is "very transparent" with his feelings. And, "He says what's on his mind and doesn't beat around the bush."
Producers added that Taylor likes to send (normal) text messages to Lala Kent on a regular basis too. "And they were super long texts,"  Kent said about the messages she received about the infamous pool party. "I couldn't believe as grown people this was an issue." Adding that she thought Sandoval's move to have the party on the same day was "stupid."
Taylor seemed to surprise producers the entire season
Taylor was a wildcard this season for producers as they speculated about how he was going handle his wedding and anger toward Sandoval. The production team shared that they hadn't seen the friends so split since season 1. "It was similar to when people were split after Jax and Stassi broke up in Season 1," producers shared, Bravo's The Daily Dish reports.
But producers were surprised at the level of anger between Sandoval and Taylor. "They were both so upset and angry that they wouldn't even face each other," producers shared.
Even though there was a lot of anger, the crew didn't think Taylor would actually kick Sandoval out of his wedding … until he actually did it. Producers were "flustered" when that occurred because filming was centered on the wedding in Kentucky and not a full week in L.A. Thankfully, Taylor reconsidered after receiving a long text from Sandoval.
Apparently Sandoval spent about 15 minutes crafting the text to Taylor. "He went off and sent it on his own," producers dished.
The Vanderpump Rules reunion kicks off on Tuesday at 9/8c on Bravo.