'Vanderpump Rules': Katie Maloney Reveals Split From Tom Schwartz Was Her Choice – 'Hardest Decision I've Ever Made'
Katie Maloney from 'Vanderpump Rules' opens up about her split from husband Tom Schwartz and shares the decision was her's to divorce and that the couple still lives in the same house.
In a tearful reveal, Katie Maloney from Vanderpump Rules shared that her split from husband Tom Schwartz was her decision, but was one of the hardest she's ever made.
She said the split is amicable and they hope to maintain their friend group without people choosing sides. But Maloney admitted that she felt disconnected from Schwartz for months. Even after she told him she wanted to divorce, they continue to live in the same house together. And while Maloney, who has now dropped Schwartz from her name, feels confident she's made the right decision, she's still heartbroken.
Tom Schwartz and Katie Maloney still live together
Maloney said while the news may have come as a shock to Vanderpump Rules fans, they've been separated for about a month. "I think it's been a little over a month that we've been separated," she said on her You're Gonna Love Me podcast.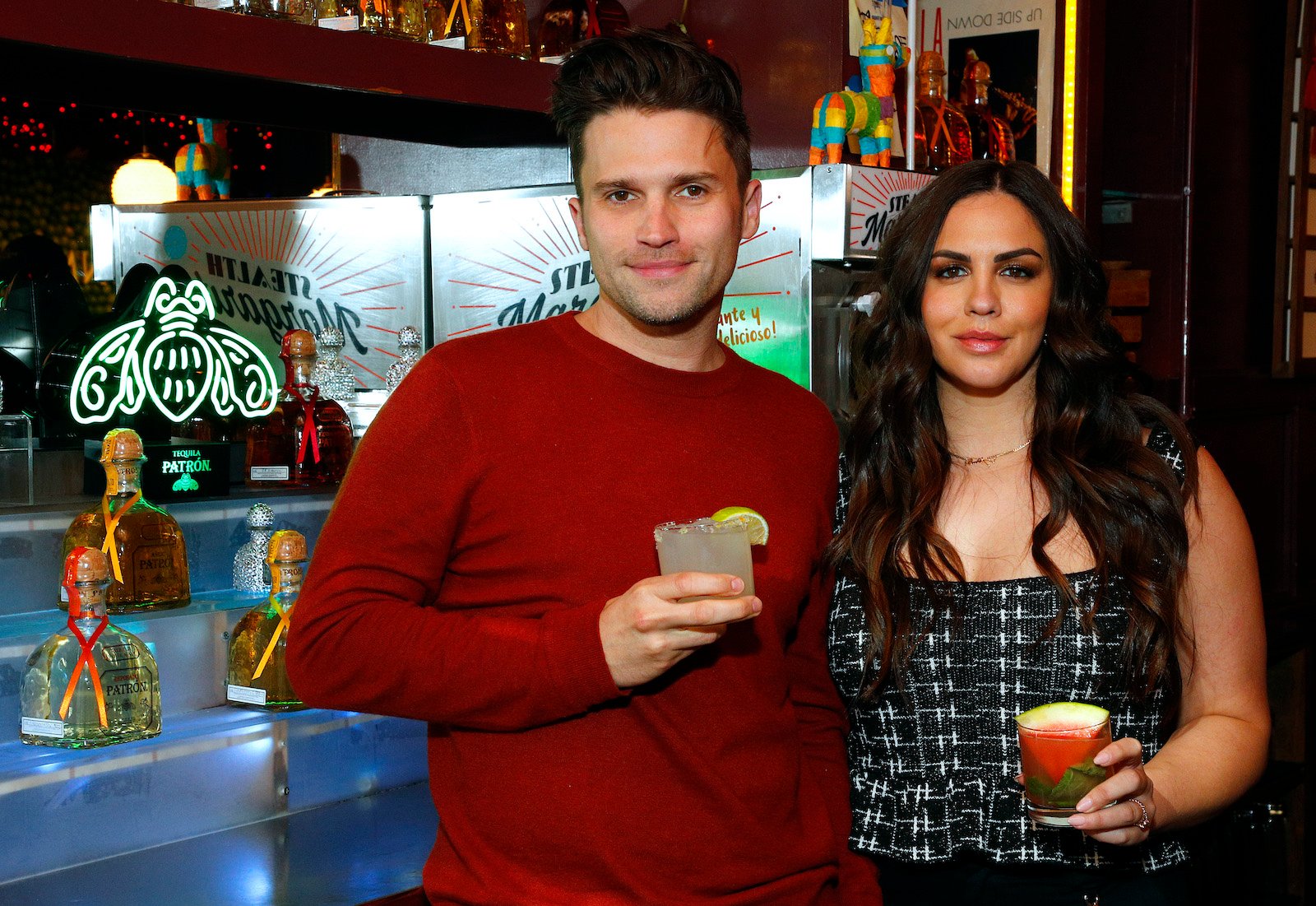 "It's been emotional, for sure, but it's also been in ways peaceful and loving," she continued. "And you know, the transition is so far going really well. We do still live together in our house and we're just trying to navigate these steps together. And really work on becoming friends in that sense."
"Obviously, we have the same friends and trying to hang out in the group together, going through this and not make it awkward for anyone," she added. "And not make anyone choose sides. That's been important to us as well. And everyone has been very supportive as well."
They didn't separate after a big fight
She added that they didn't separate because of an incident. "There wasn't some crazy fight that resulted in this. It was my decision which was probably the hardest, the most painful decision to make," she said.
But she's been unhappy in her marriage for some time and the feeling grew stronger. Maloney said she still loves Schwartz, so she allowed the feelings to marinate for longer than she should.
"But ultimately, I was just not fulfilled," she admitted. "And just, there's those other things that maybe one day I can talk about, but I don't really want to get into all those moments. But, I just realized that the choice I had to make was to just open up and tell him how I was feeling. And it's just so difficult because I know with everything that he has going on in his life with his family and with this bar that he's opening that he's under a huge amount of stress and here I'm just piling on."
Tom and Katie knew the news would 'crush' him
She also dreaded having the conversation with Schwartz because she knew the news would "crush" him. "And it just was just the hardest thing to do," she said. "The hardest thing to do was to tell him because he knew it was going to crush him. But we've had so many, so many conversations since."
"And we want to just be supportive of one another," she continued. "It's very scary to think about the future sometimes. You can picture it when you're in the midst of this. And at times very hopeful, very hopeful. And I feel, you know, strong convictions."
"I know I'm tough and I feel very strongly that I'm doing the right thing," Maloney said. "But it doesn't make it easy. And it's really hard not to think about all of the best times at your wedding and everything that's going on in those pictures."
"It's so hard not to think about those times and want to cling on to them and think, well, maybe this is not the right thing," she said. "But you know, when everything else inside of you is burning inside of you, it's telling you – you deserve more."