'Vanderpump Rules': Katie Maloney-Schwartz Laughs at Raquel Leviss' Dig (Reveals the Show Is About to Get F**king Good)
No shade from Vanderpump Rules' Katie Maloney-Schwartz toward Raquel Leviss' recent comment that she was "bored" with her life.
Leviss said Maloney-Schwartz should "butt out" of Tom Schwartz and Tom Sandoval's new restaurant plans and added, "I feel like she's kind of like, bored with her life and she wants to insert herself." Leviss made the remarks on Watch What Happens Live with Andy Cohen, but Maloney-Schwartz laughed at the remark, calling it "hilar."
Katie Maloney-Schwartz isn't worried about what Raquel Leviss thinks about her
Maloney-Schwartz addressed the comment Leviss made on the Not Skinny but Not Fat podcast. First, she laughed. But then said, "I don't know where that came from. She said I need to butt out and I must have just been bored with my life. It's like whoa [laughs]. I mean, listen it's just kinda hilar[ious]. When someone who like doesn't know anything about my life talks about my life."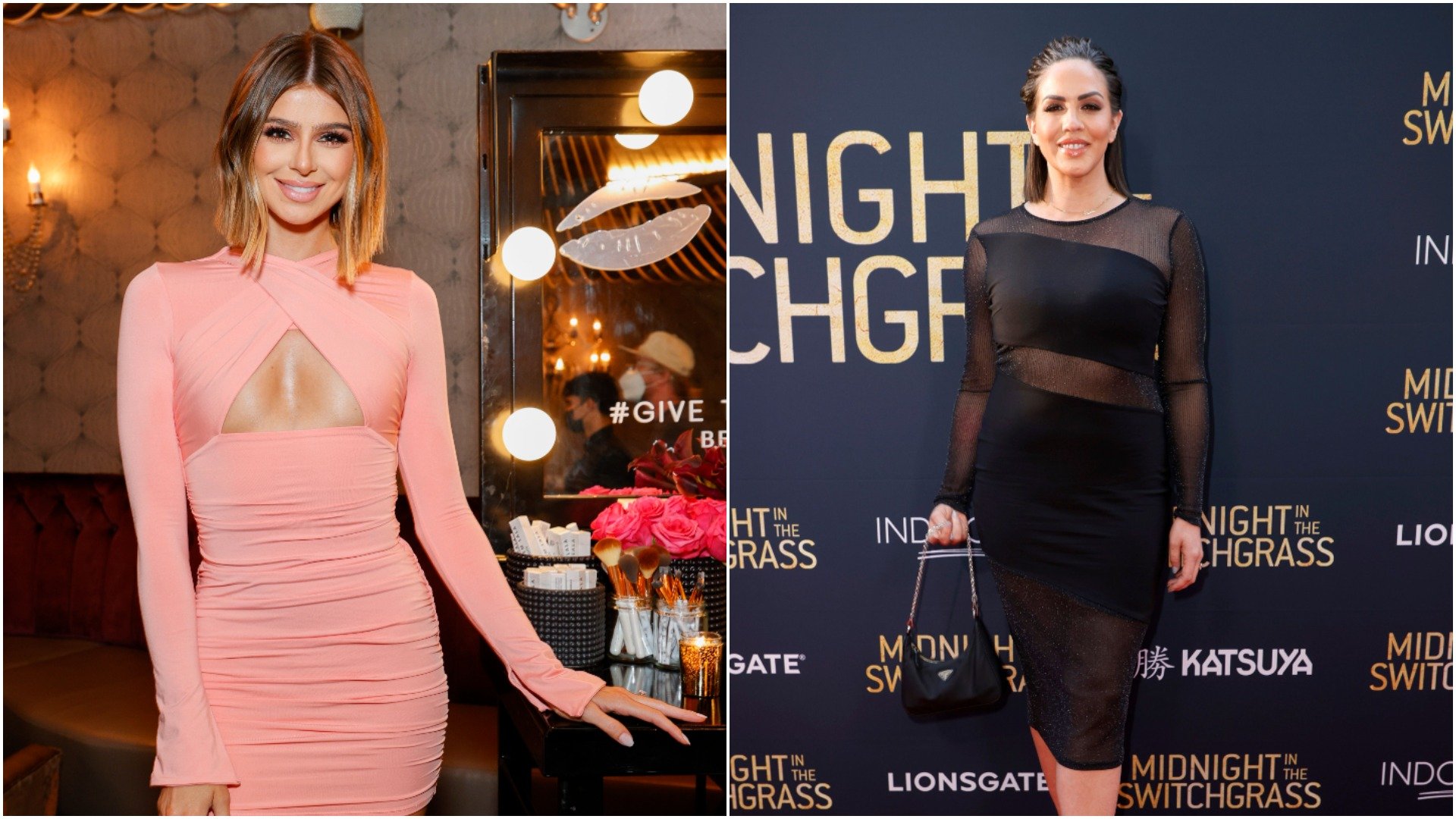 "It's kinda like the people in the comments section," she continued. "That's funny you talk about things you know nothing about. Like, she never asked about my life. So for her to know if I'm bored or not. Listen, I get bored with things. I'll move on from things. But I wasn't bored with my life. That's not why I want to get involved. I want to get involved because it's my husband."
She also revealed that the show is about to get amped
Maloney-Schwartz also acknowledged that the season has started out slow, but insisted that everything is about to explode. "It's about to get really good," she said about the season. "I know some people are – it took some getting used to for us, for myself especially without not having some of my buddies there. And I know some people are like watching it like 'what is this?' But trust me, starting next week, it gets f**king good."
She wouldn't go into detail but acknowledged the season is starting to build. "The first [episodes] were like a warm-up, like an appetizer," she said. "Some welcome drinks if you will. But like next week is going to start to kick off."
Other 'Vanderpump Rules' cast assured fans the show will explode
Thus far, the show has focused on babies and an engagement. But both Lisa Vanderpump and Lala Kent insisted that the season was wild. Vanderpump told Showbiz Cheat Sheet early in the filming process that the season was getting intense.
"Vanderpump Rules is crazy! It was so intense. And there's so much going on," she dished. "Everything is a hot thing." She added, "We got a lot of people there with a lot of opinions, authentic friendships, and they have no problem sharing them," she told TooFab. "There were a few unresolved issues from the season before and that kind of ignited some different feelings. But also there's a lot of funny stuff this year as well."
Kent also said the show is going to get amped. "I think we'll see new faces," she said on the Behind the Velvet Rope with David Yontef podcast. "We're fresh into it, but, and I didn't know what to expect, but it's going to be a great season. I, just based off of what we filmed so far like sh*t's already hit the fan and it's awesome. Awesome for viewers, not so awesome for us to have to like face each other daily."