'Vanderpump Rules': Lala Kent Recently Iced out Tom Schwartz After Saying She Had 'Love' and 'Support' for Him
Shortly before Lala Kent said she cut out Tom Schwartz, she shared she had love and support from her following his split from wife Katie Maloney.
Lala Kent from Vanderpump Rules recently said she cut out Tom Schwartz from her life when she learned Schwartz was in touch with her ex, Randall Emmett.
She shocked fans when she appeared on Watch What Happens Live with Andy Cohen and said stopped speaking to Schwartz when she learned he was with Emmett.
But not long ago, she had loved and supported him following his split from his wife Katie Maloney. She spoke about Schwartz and Maloney's split, admitting their divorce took her by surprise.
Lala Kent spoke to Tom Schwartz after he and Katie announced their split
Kent said she was in touch with Schwartz after the split. "Schwartz and I have spoken and you know, I've let him know that he's always loved and supported by me," she said on the Behind the Velvet Rope with David Yontef podcast before she appeared on WWHL.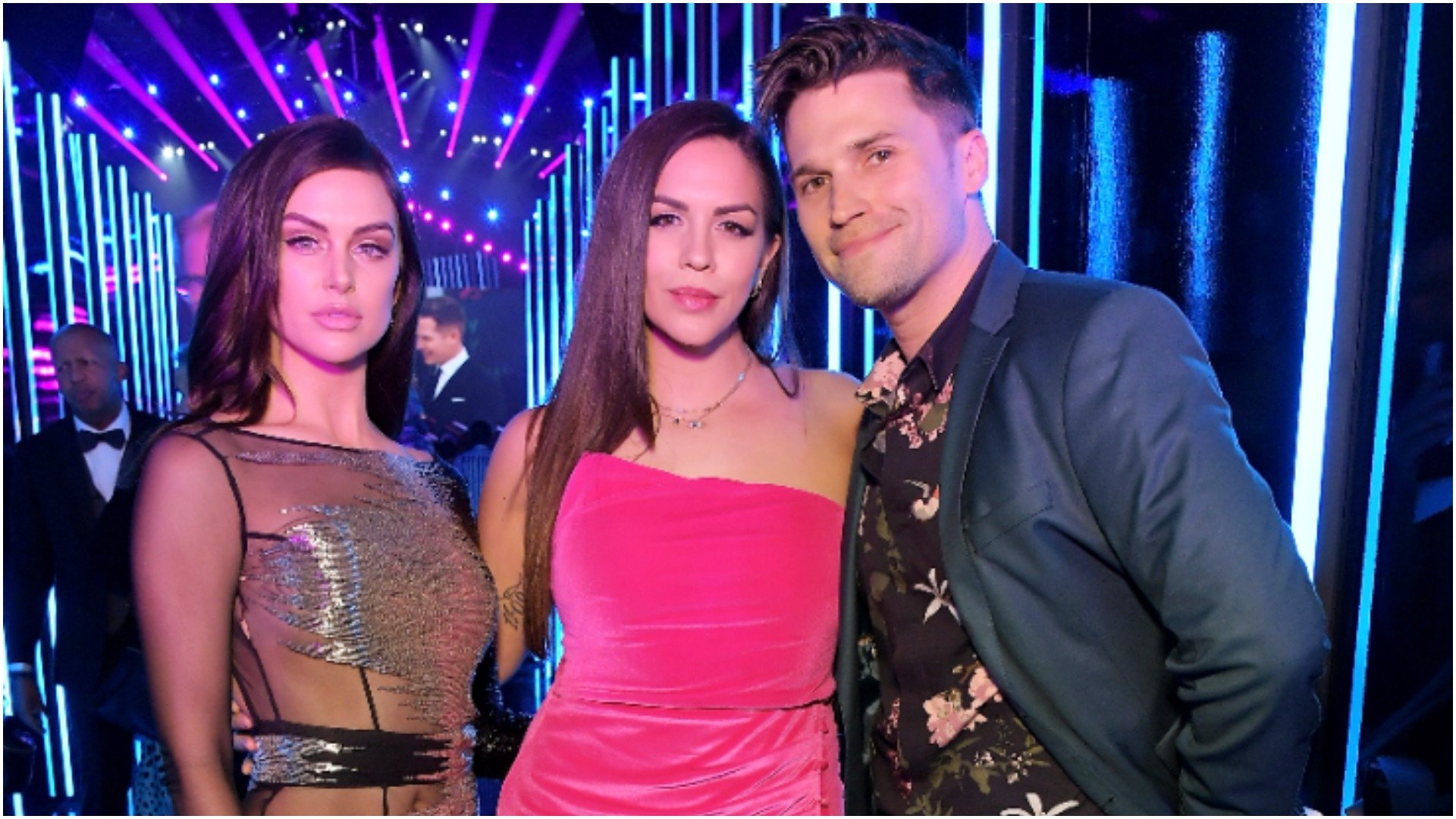 "And then Katie and I obviously talk multiple times a day," the Vanderpump Rules star continued. "I don't know what it's like to go through what she's going through, I'll be honest. So I just try to listen. And then I tell her, this is what I think if I'm stepping on toes, disregard what I'm saying and tell me to shut up. And you know, I just want to be a support for her no matter what she chooses to do, always be here."
Lala was surprised when the Vanderpump Rules couple split
Kent said Maloney and Schwartz's split took her by surprise because Maloney was so good at hiding what was really going on in the relationship.
"It was last year that when we would film the show, I was more of like the outsider on their relationship," she said. "I got to watch it on TV, but we all know Katie. She is like poker face at all times. It's a luxury when she opens up to you."
She added that former Vanderpump Rules cast member Stassi Schroeder was the one who knew what was happening. "Stassi was more of the one that was filming with her and getting to see like inside what was going on," Kent said.
"So last year when it was really just me and Katie and I was seeing how the relationship was, I, I knew that something needed to change," Kent said. "And she and I would talk about that. But I was shocked when it actually came to this point where it was like divorce. Or we need to change a lot of things. But I think that they've handled it very well. And I know there's still a lot of love there, which, you know, you can't ask for anything more than that."
Would Lala take sides?
Kent also observed how different Maloney and Schwartz's split is from her's with Emmett. Maloney didn't want friends to take sides – but Kent made it clear she's "Team Katie."
"Because of the way that the split is happening or has happened, I believe her when she says there are no sides to pick," Kent said. "And I do believe that they will remain friends, because they've been best friends since they've been together."
"So even though they're not romantically together anymore, I really don't think I see us all still hanging out. I see it all being normal, but Katie's one of my best friends. So she'll let me know if she ever feels uncomfortable and I will, you know – I'm on her team."