'Vanderpump Rules': Lala Kent Says 'Sex Is Tainted for Me' After Randall Emmett Split
Lala Kent from Vanderpump Rules revealed that sex represents betrayal to her after her split from Randall Emmett.
She arrived at this revelation during a recent Alcoholics Anonymous meeting and said she's going to need time before she is comfortable being intimate with someone.
Lala Kent is 'disgusted' when she thinks about sex
"I think about it and I'm disgusted," she said on her Give Them Lala podcast. "I gotta get out of that [and] reclaim my sexuality." But also, "What sex means to me. Because right now it's dirty, it's gross. It represents betrayal, it represents darkness. And none of my doing."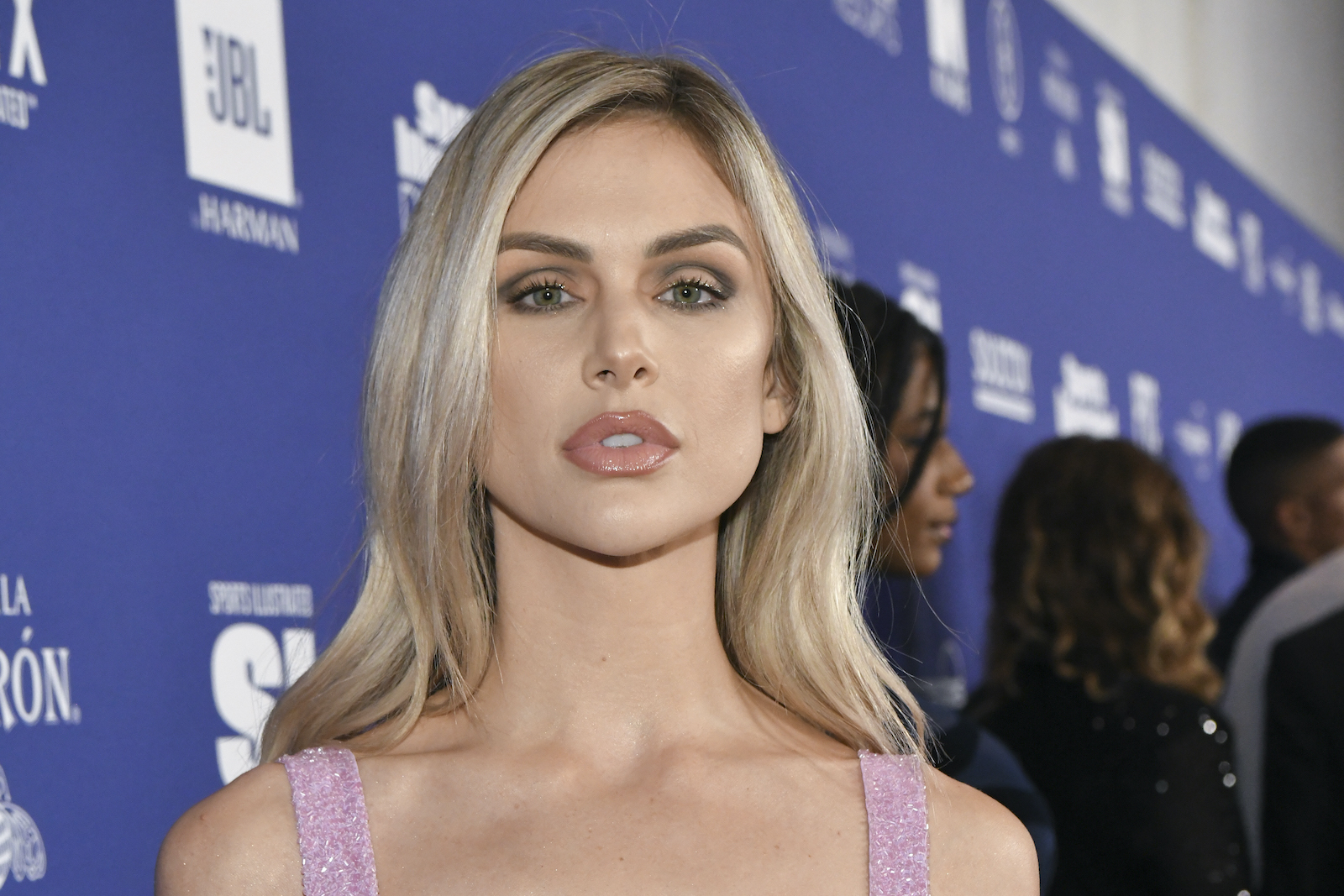 She added, "And my eyes are open to what was going on behind my back, sex is tainted for me." Kent and Emmett split after she accused him of cheating on her months after their daughter Ocean was born.
She realized she wasn't ready for sex during an AA meeting
During an AA meeting, Kent realized she needed more time before she would become comfortable with her sexuality again.
She revealed that she is in a different place in her sobriety too. "I wrote this in my book," she said. "I don't think it's set in stone you have one ho phase and I think you just roll with the punches. It is different now."
"We've spoken a lot about like me now being sober and I'm really proud of myself because this week I've hit 3 AA meetings already," she said. "The last time I hit 3 AA meetings was at the beginning of my sobriety."
She realized during one of the meetings that she was not ready to have sex yet. Kent added that she is confident in her sobriety and has no desire to drink. But the program is helping her work through her aversion to sex.
Lala will expand her family – someday
Kent also said Ocean will have a sibling one day even if she doesn't meet someone special. "Ocean will have a sibling one day," she remarked. "I'll make sure of that. I would prefer to not have a man involved. Like I'm not opposed to finding a sperm donor. So when that time comes, because I don't want her super old to bring a baby in, like I want them to be pretty close in age."
Kent said she's currently dating and isn't necessarily looking for a life partner. "So for me, if that time comes, and I haven't met anyone who I know is a good dude," she continued. "And has cleared the background check that I have secretly run on him. Then, pull up the computer and show me some dudes."
"I have no problem with that," she added. "Like I'm talking to a few people right now and my mom has asked me a few times like what are you wanting? Even one of these dudes asked me what are you looking for? I said nothing. I'm fulfilled. I have my business that I'm working on. I have family, I have a great group of friends. Like I have zero expectations."
"I have no desire to date or talk to anybody," Kent said on the Not Skinny But Not Fat podcast in December. "I've spoken to dudes casually, nothing serious. It's just the last thing on my mind. I want to focus on Ocean, I want to focus on the Give Them Lala brand, and my future, and just creating a beautiful life for my daughter."
RELATED: 'Vanderpump Rules' Star Lala Kent Gets Candid About Sober Sex With Randall Emmett: 'I Couldn't Wait For It to Be Over'