Vanderpump Rules' Lala Kent Insists She Didn't Shade Megan Fox After Machine Gun Kelly Launches Spicy Tweet
Lala Kent from Vanderpump Rules says she did not shade Megan Fox during fiancé Randall Emmett's Midnight in the Switchgrass premiere. But that didn't stop Fox's boyfriend Machine Gun Kelly, who also appeared in the film from tweeting a snarky remark about the film. "If i don't talk or tweet about a movie I'm barely in it's because it's [trash emoji]," he wrote.
But Lala Kent said she wasn't being shady toward Megan Fox during the 'Mightnight in the Switchgrass' premiere
Some fans thought Kent was sending a message to Fox when she stood in front of Fox's name on the movie poster while doing press. Fox did not attend the premiere due to the rise in coronavirus (Covid-19) cases, according to her rep. Kent also made a point to thank the actors who attended the premiere, leaving out those who didn't.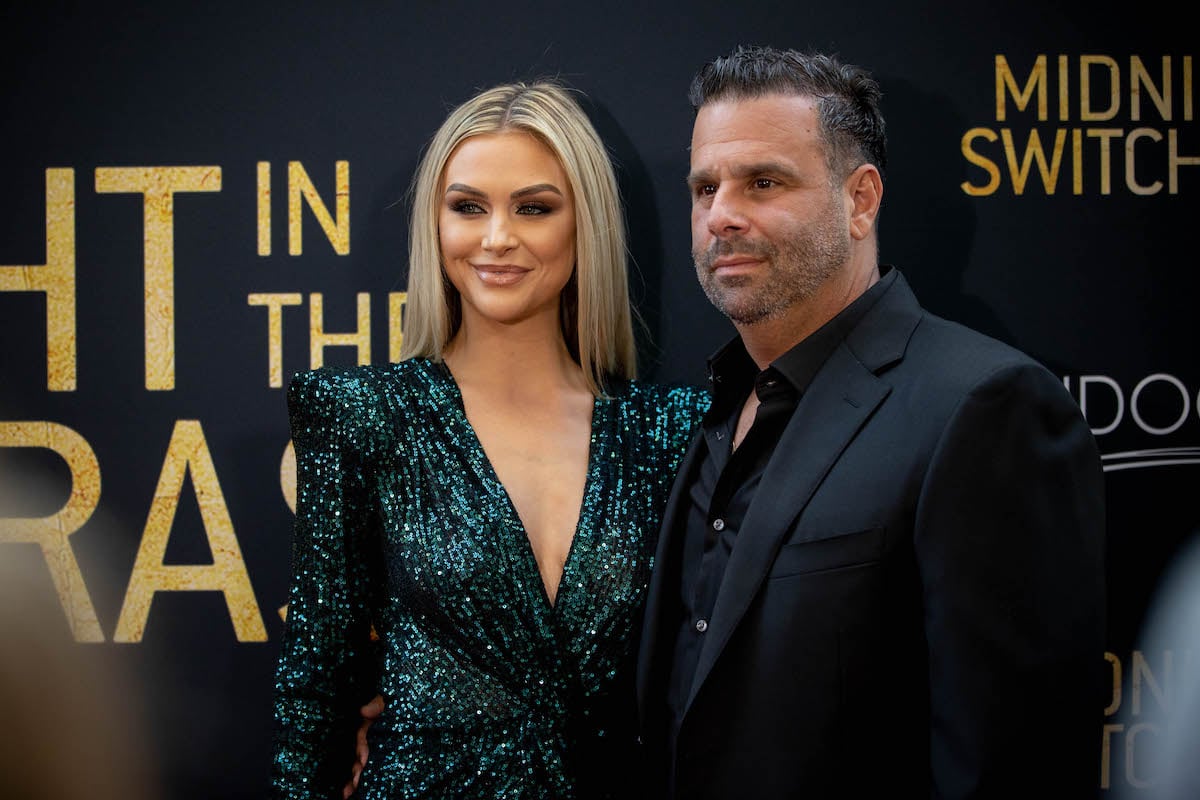 But she insisted she wasn't being shady. "I am not very subtle when I shade people," she told Access Hollywood. "If I was upset, I would have just straight up said it. Unfortunately, the headline is way more interesting than what I am about to tell you."
"My mom quickly took a picture of me, I was just standing next to the poster," she continued. "She said, 'Pose. I want to get a picture.' I quickly said [typed] I am excited for the movie and posted it and then when in to watch the film. I had no idea that people would take it the way that they did. If anybody understands the Covid concerns, it's me. If you have a concern, I want you to stay home. I want you to feel safe."
Randall Emmett didn't realize Megan Fox and Machine Gun Kelly started dating on set
Emmett shared that they were all friends and believed Fox and Machine Gun Kelly were not dating during filming. "I mean, they met making this film and they're friends and we're all friends," Emmett said on the Behind the Velvet Rope with David Yontef in Feb. 2021. "And so I haven't seen anything like that. So when I saw that [rumor], I was like, you know, they're friends and I don't really buy that for a second. That's my take."
"I mean, they met making this film and they're friends and we're all friends," he said. "And so I haven't seen anything like that. So when I saw that [rumor], I was like, you know, they're friends and I don't really buy that for a second. That's my take."
Megan Fox and Machine Gun Kelly had off-screen chemistry while filming Midnight in the Switchgrass
Emmett recalled the chemistry the pair had while they filmed Midnight in the Switchgrass. "So it's like, I don't know. And it was her birthday and like, I don't see that," he continued. "And I don't believe that tabloid stuff personally. So that's all I know."
"There was nothing to show me that, Oh, they're like having a relationship. It was just like, they went for coffee, you know?" he added. "So, you know, so I dunno, that's my take on it. But if I ever find anything out, I'll let you know."
RELATED: 'Vanderpump Rules': Tom Sandoval and Ariana Madix Reveal Their Ultimate 2021 Summer Pool Party Secrets (Exclusive)