Vanderpump Rules' Lala Kent Shares Thanksgiving Plans That Don't Seem to Include Randall Emmett
Lala Kent from Vanderpump Rules looked forward to spending Thanksgiving in her new home and with friends – and not with ex-fiancé  Randall Emmett.
She opened up about her Thanksgiving plans, citing the holiday as her favorite. "I just want to be around people I love," she said on her Give them Lala podcast. "Eat good food. Spend quality time … with that, I'm good." So who does she plan to spend the day with on Thanksgiving?
Lala Kent may be spending Thanksgiving with Jax and Brittany from 'Vanderpump Rules'
Kent said she planned to drop in at Jax Taylor and Brittany Cartwright's house. "I am planning on waking up, having my coffee, turning on the TV, enjoying my baby," she said on her podcast. "And then we'll see where the day takes us. We may stop by Jax and Brit's. I'm no chef. I know you're all shocked."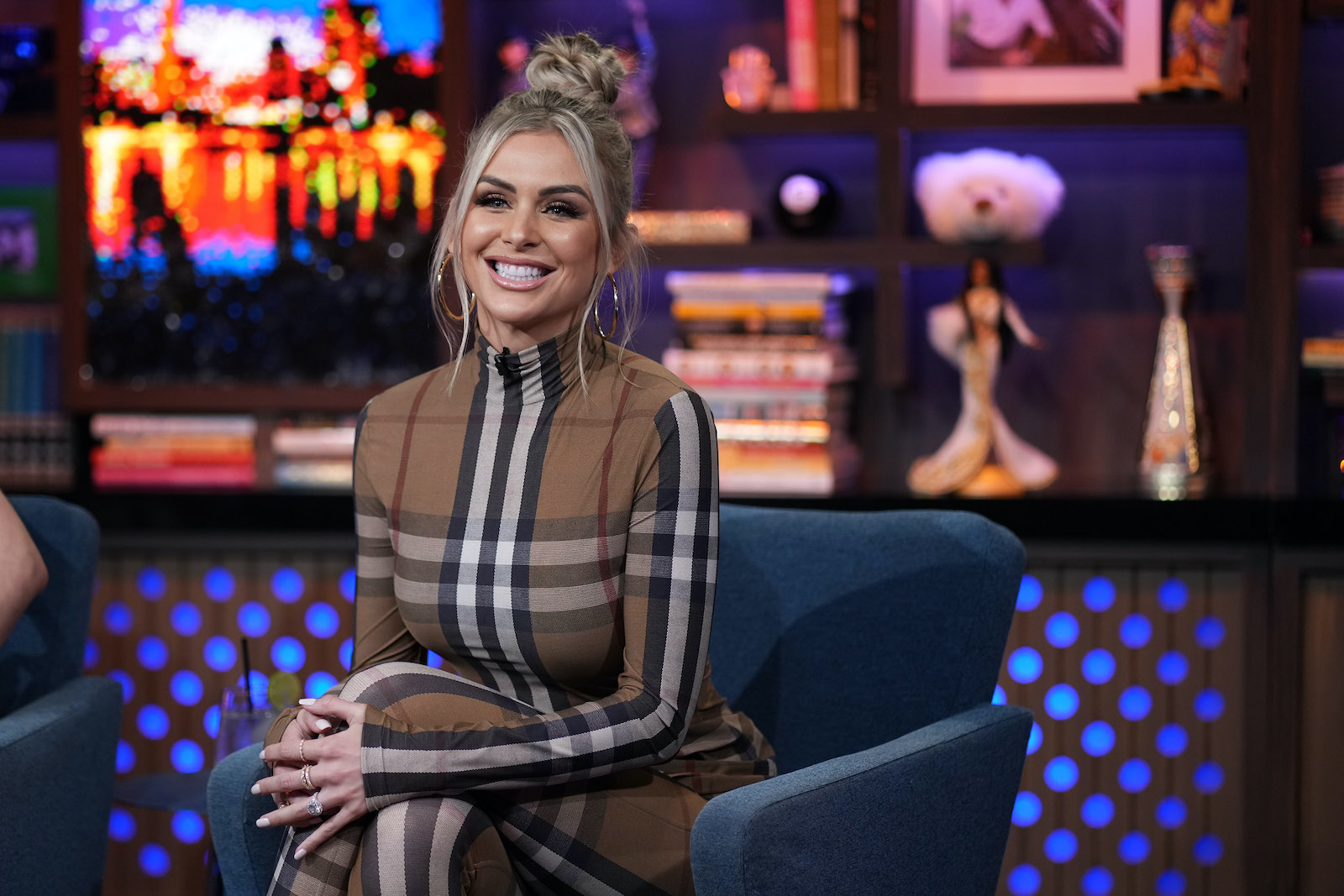 She also mused about the over-the-top Christmas decor at Taylor and Cartwright's house too. "There's no better house to be at during Christmastime than Jax and Brittany's," she revealed. "They literally put on their cabinets, their cabinets look like wrapped gifts. [Cartwright] is Mrs. Claus!"
"I'll probably have my mom make her famous sweet potatoes," she added. "You've never had a sweet potato until you've had my mom's. They're so good. It's like the sweet potatoes are mashed up and you put it in a pan." She added that her mom's family has a pecan farm so they get them by the "truckloads." Her mother's sweet potato recipe is filled with pecans.
She also moved into her new home without Randall Emmett
Kent recently revealed she moved into a new home after she and Emmett split. She showed off her new digs on Instagram. "Hey, you guys, welcome to my new place," she said in a promotional video. "Oh my gosh, look what just appeared! Perfect timing because I'm in desperate need for a drink — nonalcoholic, that is," she continued.
She also gushed about her new home on the podcast too. "I'm excited for this Thanksgiving, just this holiday season," Kent remarked. "Because I am officially going to be in my new place! I have like this big family room area where I can fit a monstrosity of a tree. Not saying that I will, but it's beautiful and I'm so excited. And it's all day girl time for the holidays." Kent added that her assistant was also giving her a lot of emotional support. "When she leaves, I get upset about it."
She also talks about sobriety during the holidays
Kent recalled how before she got sober, the holidays meant it was time for cocktails, joking how she'd say, "We haven't finished the handle of vodka!" But now she's all about just one special drink. "I have a hard addiction to Perrier," she said. "So everyone always asks me what's your favorite mocktail? I'm like I don't have a favorite mocktail. My favorite mocktail, it's called a virgin vodka and soda."
Her assistant, who was also on the podcast said Kent told her during her first few days on the job to keep a close eye on the Perrier. If the supply was getting low to jump on it and replace it.