'Vanderpump Rules': Lala Kent Slammed Scheana Shay's Fiancé for Being an Absent Father, Here's Why He Hasn't Seen His Kids
 Lala Kent and Scheana Shay's relationship has been through its share of ups and downs on Vanderpump Rules. Recently, there have been more downs than ups. In the latest spat between the two, Kent accused Shay's fiancé Brock Davies of neglecting his children from a previous relationship.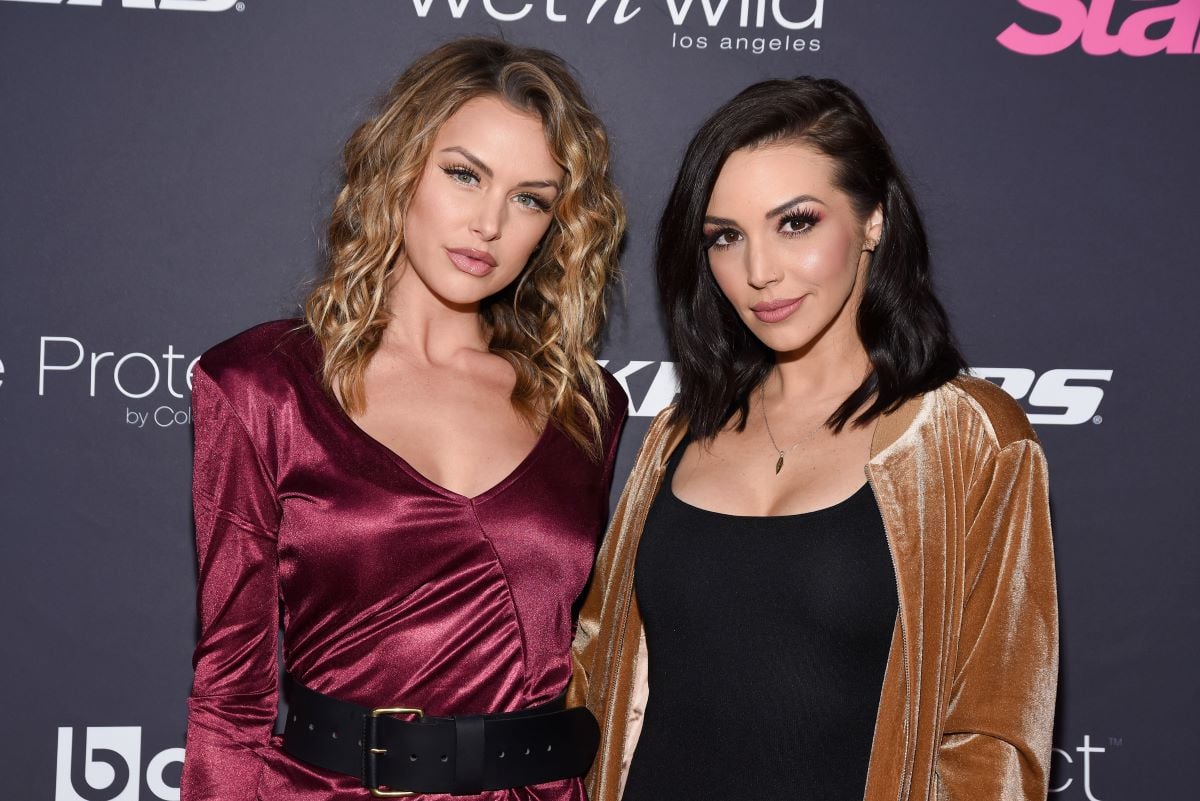 'Vanderpump Rules' star Lala Kent calls Brock Davies out
In the Vanderpump Rules Season 9 trailer, Kent throws out some serious accusations.
"Brock has two kids," she says to Katie Maloney. "He hasn't spoken to them in four years." However, Kent's allegations might not be the full story.
"It's a complicated family matter," a source told Page Six. "The pandemic hindered travel between the US and Australia, where the kids live."
"Fans will get a better picture of the full story — which is more than the teaser clip — when the show premieres," the source added.
Who are Brock Davies' kids?
Davies just had a daughter, Summer Moon, with Shay in April. But he already has a son named Eli and a daughter named Winter.
Davies has acknowledged his children before. In 2020, a fan asked about his kids who were living in Australia.
"I will continue to work towards building the relationship with them," he wrote in an Instagram comment posted to Reddit. "The kids have a great mother and stepdad but I promise you I am doing my part to be with them."
Shay was quick to defend her man.
"Honey you don't have to explain yourself to strangers!" she wrote. "Ever!!!"
Why are Scheana and Lala feuding on 'Vanderpump Rules'?
Shay first revealed that there was an issue between her and Kent after she wasn't invited to Kent and Randall Emmett's gender reveal party.
"We weren't invited," she said on her Scheananigans With Scheana Shay podcast. "There's a priority list. That's the best thing about pandemic, there's a priority list. You go, 'OK, here's our list of people who should come.' And we just didn't fall on that list."
That story opened the door to Shay revealing that she and Kent had actually ended their friendship after Kent failed to comfort Shay when she was upset about Davies leaving her home alone to go play golf.
"I was screaming at the top of my lungs," she said. "I was devastated. [Lala] was just like, 'I don't like that, I don't like that.' And I was like 'Yeah I don't like that either and I don't like being alone so can you please come over?' And she was just like, 'Well, um I'm going to dinner.'"
"I needed her and she wasn't there because she had dinner with celebrities. Let's be real," Shay continued.
Lala Kent is not a fan of 'Vanderpump Rules' costar Scheana
Of course, Kent had to respond to Shay's allegations.
"Anybody wondering my thoughts on @scheana 'dragging' me," she wrote in her story captured by HollywoodLife. "1. I'm not trippin too hard. In her mind that's how it happened. She would rather focus on me 'not being there for her' than the fact her man said he was working, turned his phone off and went golfing that day. Weird how that was just glazed over. This is why her relationships are always a trainwreck that make epic TV. She makes reality TV gold."
Going off the preview, it seems like fans will get to see a lot of drama between Shay and Kent unfold.