'Vanderpump Rules': Lala Kent Unleashes on Ariana Madix and Scheana Shay During Season 9 Opener
Lala Kent kicked off Vanderpump Rules Season 9 with a bang, warring with both Ariana Madix and Scheana Shay. Kent previously teased that the season was going to be off the rails.
"Just based off of what we filmed so far like sh*t's already hit the fan and it's awesome. Awesome for viewers, not so awesome for us to have to like face each other daily," she dished this summer on the Behind the Velvet Rope with David Yontef podcast.
Why were Scheana Shay and Lala Kent in a fight?
The clashes began with Shay and her disappointment with how Kent wasn't there for her after she had her miscarriage. "I don't think she understands how upsetting that was that she wasn't there for me during my miscarriage," Shay explained to fiance Brock Davies. "Because she had dinner with celebrities."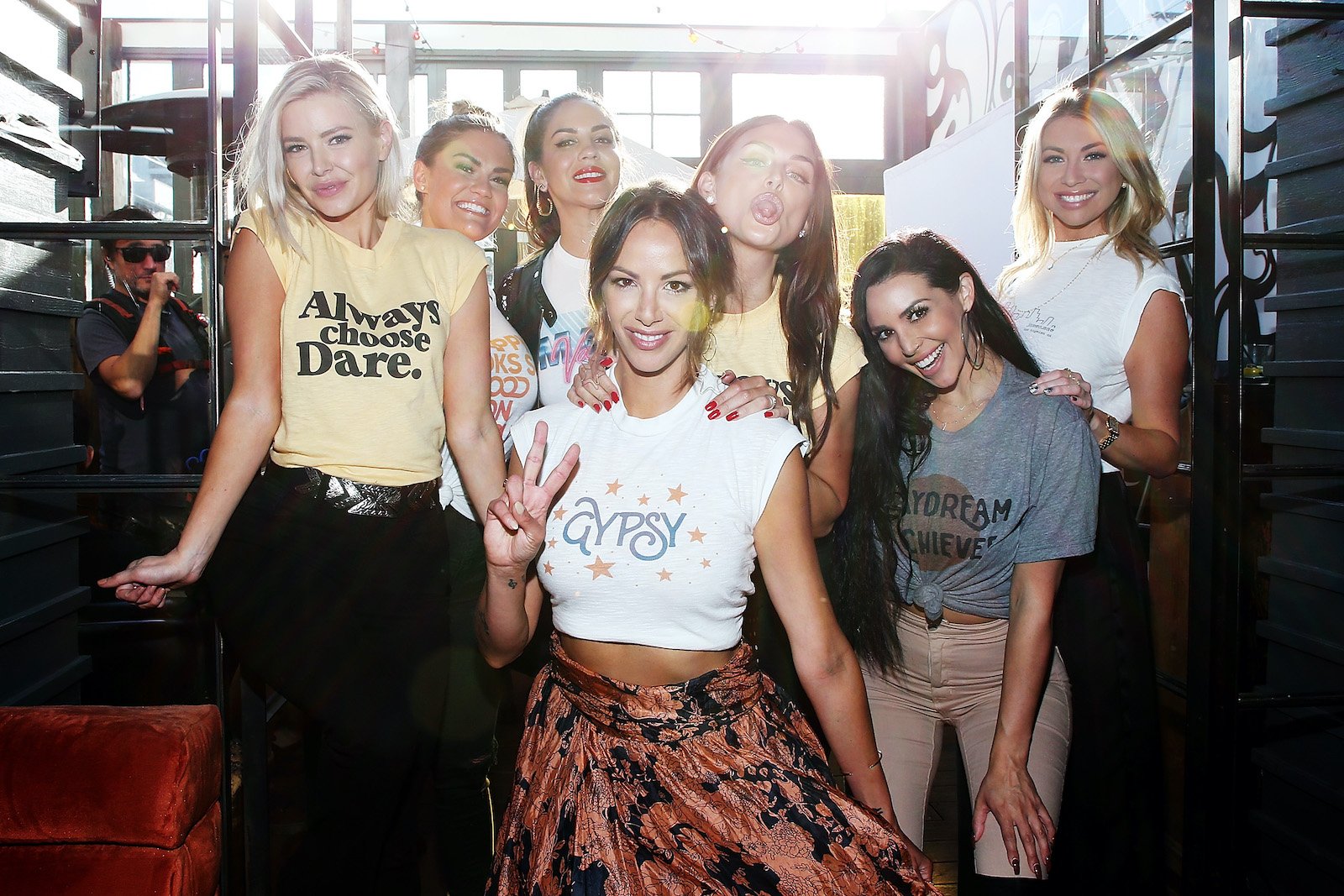 Shay revealed in a confessional that going through a miscarriage was the hardest thing she's ever endured. So when it occurred she needed her friends to support her. "I needed her to be there for me that night in Palm Springs and she needed to go to dinner with Megan Fox and Machine Gun Kelly."
Did Lala Kent feel that she wasn't there for Scheana Shay?
Kent and Shay viewed the moment differently. Shay saw it as the timing of her panic attack wasn't convenient for Kent and that's why she didn't come to see her. Kent said she was available to come to see Shay but was only called at the moment when she had plans. But what made Kent angry was that Shay blasted her on her podcast for not being there for her. As a result, she received some serious and extremely hurtful backlash.
"I started receiving DMs from people about me deserving to miscarry [daughter] Ocean," Kent revealed in a confessional. "I was suffering from intense hormonal depression. These messages coming in sent me into a full-on spiral." Kent became emotional and was brought to tears. "And I was worried something bad was gonna happen."
Did Scheana Shay and Lala Kent squash their beef?
Despite being on the outs, Kent got an invite to Shay's birthday party, which was when they tried to work through the issue. Shay tearfully explained to Kent that she really needed her that night in Palm Springs. "I answered every phone call," Kent replied. "I offered to come and see you. You said you wanted to be by yourself. Then you told me you were ready to see me. And I said I'm on my way to dinner. I wasn't there for you the way you wanted me to be there."
"I was hurt," Shay replied. Adding that maybe Kent should have realized she wasn't thinking clearly through her pain. That's when Kent revealed that she received hateful messages about her own pregnancy. Kent wished instead of blasting her publicly, Shay would have reached out privately. They seem to make amends … at least for the moment.
Are Ariana Madix and Lala Kent still in a fight?
But Kent and Madix had their own beef. Kent went on a podcast and insisted that Madix didn't care about her. Shay and Madix got on the phone about it and what was Madix's reaction? "That's f**ked up! I don't care about you, you don't give a f*ck about me? Like what the f*ck is she talking about?"
Kent's comment hurt Madix because she doesn't stick her neck out for most people. But she did for Kent. "I opened up to her about my anxiety and body issues," Madix said in a confessional about Kent.
Later at Shay's party, the two had a heated exchange. Kent defended what she said about Madix on the podcast. Madix said Kent's remarks "came out of nowhere" but Kent insisted they did not. "We have been so surface. I haven't heard from you Ariana," Kent said. But Madix didn't see it that way. And this clash did not end well.