'Vanderpump Rules': Lisa Vanderpump Reveals Filming Was 'Crazy' and 'Intense' (Exclusive)
Lisa Vanderpump says that fans should buckle up for Vanderpump Rules Season 9 because filming was "crazy" and pretty "intense." She told Showbiz Cheat Sheet that the upcoming season will have plenty of twists and turns, plus she dished about how Pride was addressed this year as the country tried to re-emerge from a global pandemic.
Lisa Vanderpump says 'Vanderpump Rules' was 'so intense'
Vanderpump dished, "Vanderpump Rules is crazy! It was so intense. And there's so much going on." When she spoke to Showbiz Cheat Sheet the cast was only a few weeks into filming. But Vanderpump said she was already floored with how wild the season was going to be and it was only heating up. "Everything is a hot thing," she added.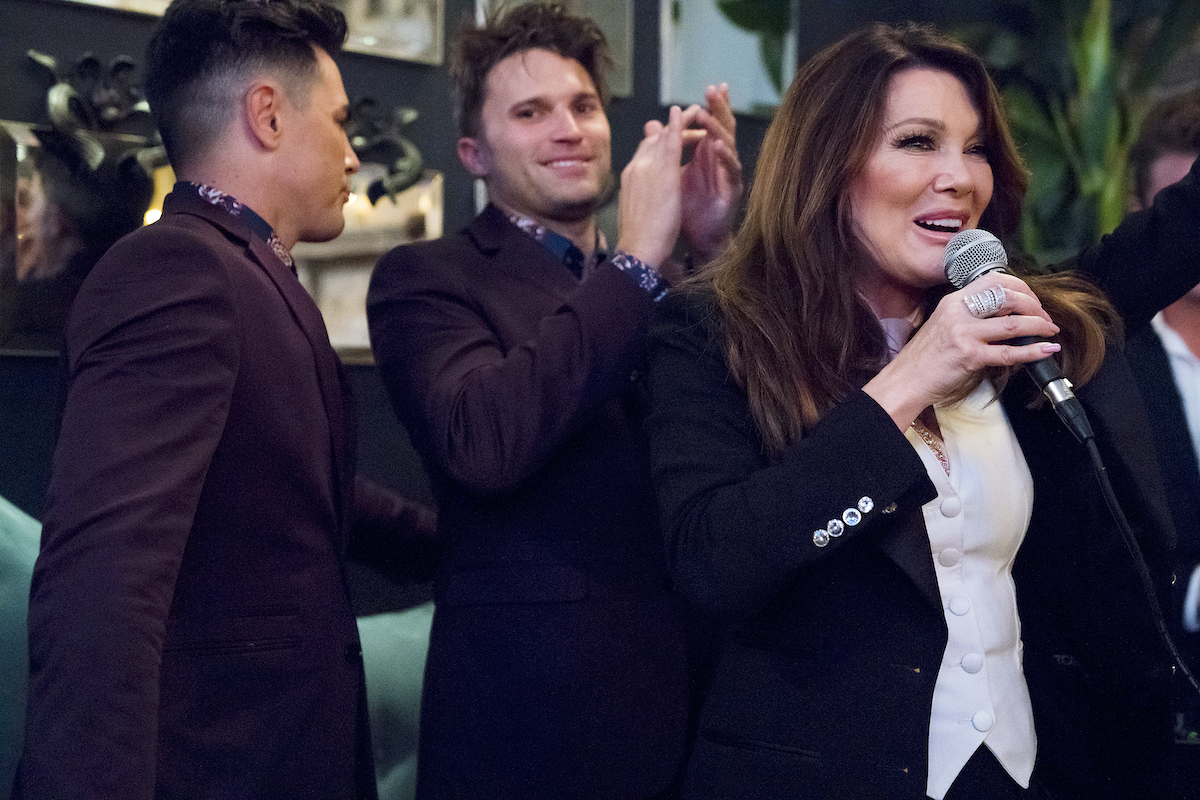 She added more context as the season continued to unfold. "We got a lot of people there with a lot of opinions, authentic friendships, and they have no problem sharing them," she recently shared with TooFab. "There were a few unresolved issues from the season before and that kind of ignited some different feelings. But also there's a lot of funny stuff this year as well."
Will 'Vanderpump Rules' be able to celebrate Pride this year?
The Los Angeles Pride parade and celebrations were always a big storyline on Vanderpump Rules. With the city opening up earlier in the summer, would the celebrations be reflected on the show?
"Fortunately, every year we always have a float and we're standing up there shouting," she told Showbiz Cheat Sheet. "But in West Hollywood, we're not doing that this year. Which is frustrating because when I saw what was going on in New York I was thinking well, why couldn't you have Pride? It's so important." New York seemed to quickly welcome outdoor events when it appeared that the pandemic was coming to an end.
"You know, hundreds of thousands of people on the street," she continued. "There's very rarely any trouble. But you know what, they're not doing it, but I think people still will be out. Honking their horns and dressing up. But they just won't be having a parade."
'Vanderpump Rules' viewers may also see how Tom Tom tries to ramp back up
Vanderpump Rules fans may also see how Tom Sandoval and Tom Schwartz experience a common problem dogging many small business owners. Sandoval told Showbiz Cheat Sheet that like many restaurants, he had a tough time adding staff to even a high-profile restaurant like Tom Tom.
"People obviously had to make changes," Sandoval said about furloughed staff in May. "I know a lot of our staff went back to their hometown to save money on rent. And obviously, a bunch of [people in] the service industry are also in the entertainment industry."
He also noted that when the entertainment industry shut down, many workers ran out of options. "So you're not going on auditions during that time, nothing was filming," he continued. "So a lot of people just kind of went back to their hometown to regroup. Connect with their family."
"It's tough though," Sandoval admitted. "It's harder to find staff. I never thought that would be the case. Living in L.A. myself, job hunting in L.A., I'm used to being like one of the 30 people that are trying to get a job as a bartender."