'Vanderpump Rules': More Fallout for OGs as Charli Burnett Reveals She Felt Iced out This Season
'Vanderpump Rules' newcomer Charli Burnett reveals that the OG cast turned their backs on her this season.
While viewers saw some sniping between the new and OG cast of Vanderpump Rules, a new interview with Charli Burnett shows the serious division between some cast members.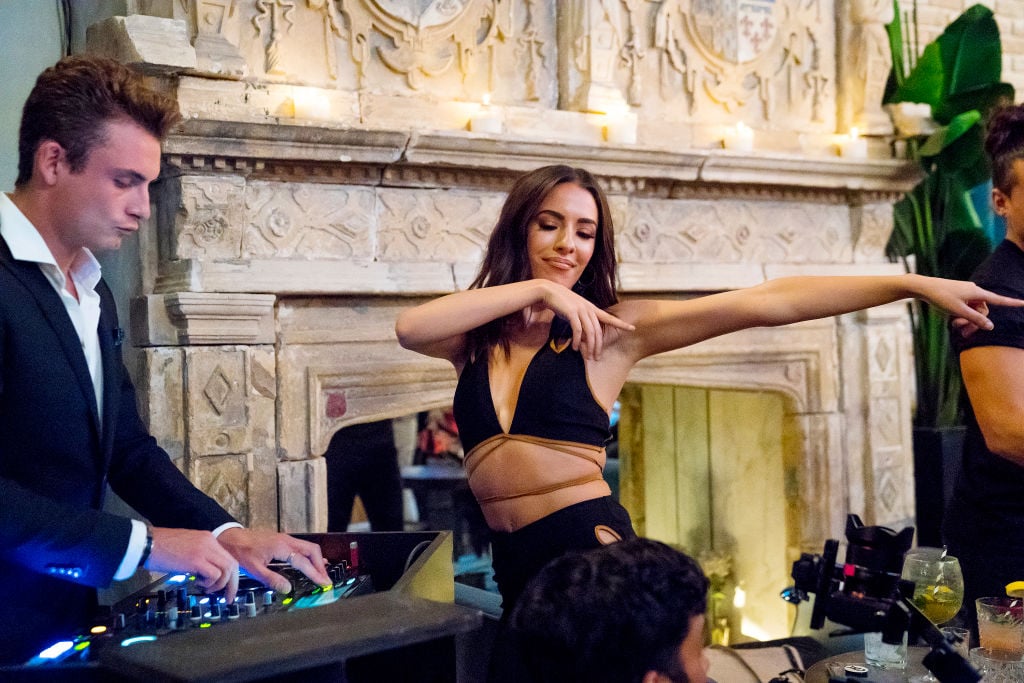 Burnett was outspoken this season, lashing out especially at Jax Taylor both on and off the show. The two had a spicy exchange during the reunion. But Burnett says some of the women were especially harsh to her during her first season on the show too.
She dished on the Behind the Velvet Rope with David Yontef podcast that she went out of her way to fit in. But had no idea she was basically in Game of Thrones and was mistreated by cast members.
Burnett felt as though the OG cast just tolerated newbies for filming
Viewers weren't off-base when many voiced that the show lacked cohesiveness this season. But Burnett did connect with some of the OG cast, like Scheana Shay. The two had love for each other during the reunion. Burnett added that Ariana Madix, Tom Sandoval, and Tom Schwartz were also welcoming. However, the rest of the cast was pretty cold to her.
Burnett said Stassi Schroeder said hello to her once at a premiere party only because Schroeder didn't want to look bad. Burnett also felt shunned by some cast members at Madix and Sandoval's party. She hoped at the beginning of the shindig she might connect with the cast because Lala Kent acknowledged her and said hello. But then once the cameras weren't on the group, most OGs turned their back on her.
"It was so embarrassing," she recalls because she kept trying to go up to groups of cast members and introduce herself but wasn't being acknowledged. "It's hard, it's really hard. because you feel like you don't want to go try again. But then I do try again because we're filming, I understand." Adding that the OG cast socialized with each other and she definitely felt iced out.
She knew Katie Maloney-Schwartz didn't want her at her house
Burnett tried again at Katie Maloney-Schwartz's house. "I thought it was a turnaround moment," she recalls. "I thought it was going to be a really nice scene we were going to shoot together and kind of get involved with one another. But that was it." And that most of the interactions with the OGs felt staged for filming purposes.
She felt that Maloney-Schwartz also didn't want the newbies at her home but she continued to try to get into the cast's good graces. "I brought everyone gifts, literally I tried to do anything to win these people over," she says. "I brought them gifts, I brought them alcohol." She said she also went out of her way to be respectful and dress down, "Not even have my boobs out."
Nothing seemed to work. "So I was like f**k it," she says. Burnett seemed annoyed with how the cast played to the cameras too.
Kristen Doute talked smack about her on Scheana Shay's podcast
Burnett was taken by surprise when Kristen Doute spoke negatively about her. She originally thought Doute was one of the nicer OGs. "I just found out two days ago Kristen hates me," Burnett remarks. "I had no idea. Like Kristen liked me at the end of the season because everyone banished her. So I hung out. I went to her James Mae [event]. And we followed each other [on social media]."
"I thought it was cool and then last week on Scheana's podcast, Scheana gave me fair warning that hey, Kristen went on a rant about you," Burnett continues. "And then when it came out, I was so confused. Because someone who's so much older than me, to call me immature. Who is the adult here?" Apparently Doute was angry that Burnett said she, Shay, and Raquel Leviss had the best "styling" and were the cutest on the show.