'Vanderpump Rules:' Raquel Leviss Finally Reveals Why She Broke up With James Kennedy
Raquel Leviss from Vanderpump Rules says it wasn't one thing that prompted her to break off her engagement and relationship with James Kennedy. But it was a series of events that led her to call it quits before the Vanderpump Rules reunion.
She recalled a tense exchange between Kennedy and her father over Thanksgiving. Then Lala Kent and Randall Emmett broke up. This was followed by the dissolution of her close friends' marriage. She realized these women were unhappy in their relationships – and so was she.
Raquel Leviss broke up with James Kennedy while they watched 'Vanderpump Rules'
Leviss worried about how she might have to choose who to spend the holidays with if Kennedy had tension with her family. So before the reunion, she approached Kennedy. "It was at Thanksgiving that I realized that this was a relationship I didn't want to be in anymore," she said on the Scheananigans with Scheana Shay podcast.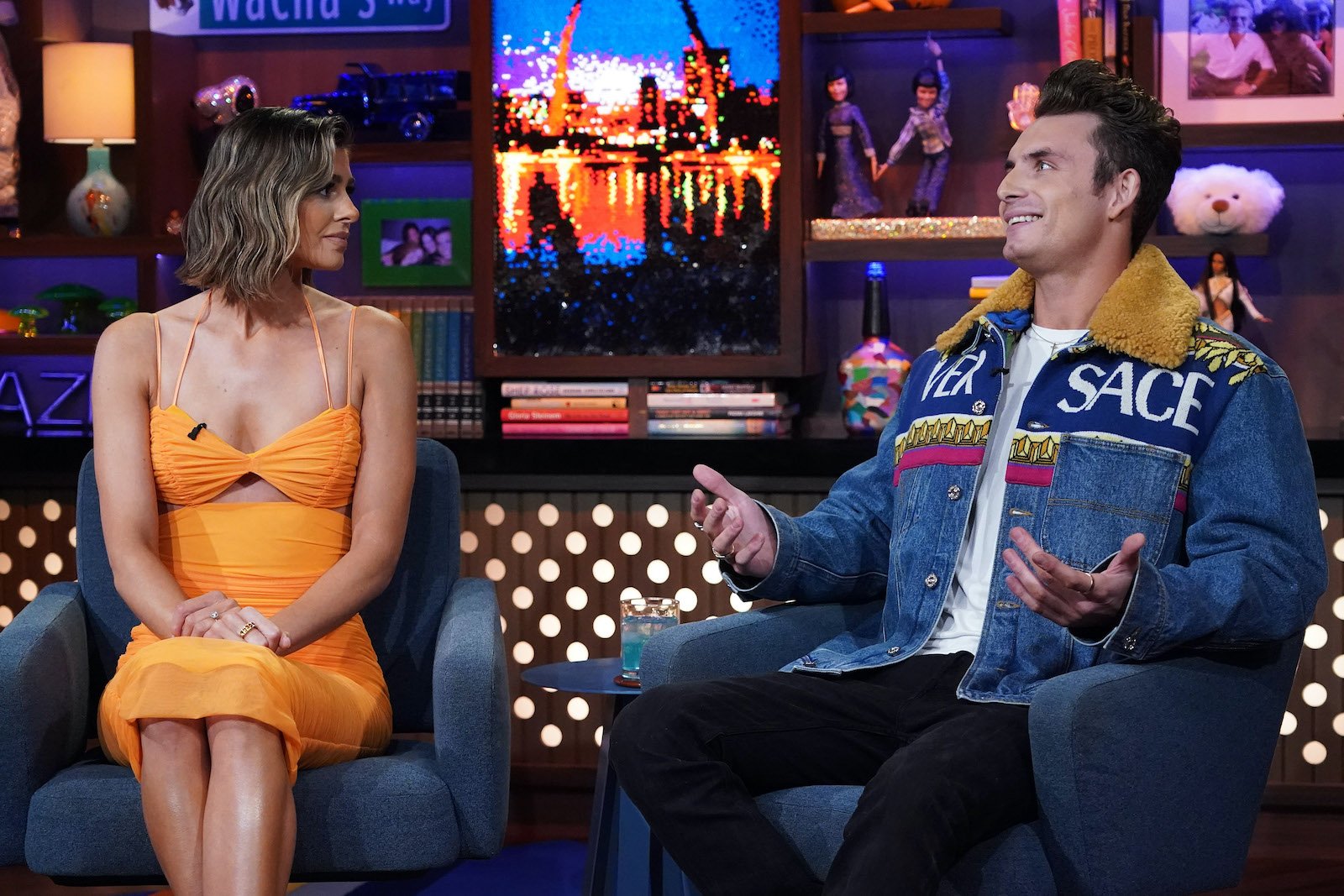 She didn't plan to end the relationship before the reunion but while they watched the Vanderpump Rules Season 8 episodes she and Kennedy engaged in the fateful conversation. Kennedy complained that he didn't have a funny storyline this season. She told him he decided to make his storyline about not supporting her emotionally "the way that I needed to be supported."
"He was like oh I didn't know you felt that way," she said. "And then the conversation just kept going. It was like what I've been feeling and I can't keep it in any longer because I feel like I'm not being an honest person." Adding, "So I told him truly my heart isn't in it anymore."
She recalled that James Kennedy respected her decision and was very calm
Leviss added that she didn't like how Kennedy lashed out at others. "I don't appreciate how you treat other people," she told him. "It's not how I treat other people. And a piece of me dies inside me every time you mistreat somebody."
"So he was like what do I need to do? Can I change your mind? Like please give me another chance," Leviss recalled Kennedy said to her. But she and host Scheana Shay recalled that Leviss gave Kennedy endless chances to do better in the past.
RELATED: 'Vanderpump Rules' Reunion: Scheana Shay Said James and Raquel's Breakup Was a 'Fricken Shock'
Leviss said that Kennedy was pretty accepting. "He was like 'OK I see it in your eyes,'" she said. "'It's over.' And he was calm. He was listening to me. I was preparing for the worst and it was the best possible outcome I guess that it could have been. Because he really did listen to me. And was understanding of where I was coming from. And he respected my decision. He was like, 'OK if your heart isn't in it any more than I understand. We need to go our separate ways. Like what happens next?'" She planned to move out soon.
James Kennedy and Raquel Leviss weren't planning to address the breakup at the 'Vanderpump Rules' reunion
What happened immediately after their breakup was a very awkward reunion. "I was having anxiety all week because of this reunion," she recalled. "But gut-wrenching because I was so horrified that I might say something like trip something up and speak my mind. Where it was wasn't going to put James in a good light."
"We weren't even sure if we were going to address it at the reunion because we were like maybe it's better to pretend everything fine," she recalled. "But once we pulled up in the car were like we need to tell Bill [Langworthy]. We need to tell production what's going on."
"So Bill told Andy [Cohen]," she said about the breakup. "Andy told Lisa [Vanderpump]." Shay added, "And then you told all of us."
RELATED: 'Vanderpump Rules': Scheana Shay Reveals Why She Insisted on a Prenup Agreement With Brock Davies