'Vanderpump Rules': Scheana Shay Reveals Her Biggest Regret From the Last 10 Years on the Show
Scheana Shay from Vanderpump Rules recently shared that while she has few regrets about anything she did or said on the show, there is one thing she wishes she did differently.
Shay recently admitted that she held back too much during a few seasons and didn't fully speak her mind. She also looks back and believes she allowed a few cast members to walk all over her and she didn't stand up for herself.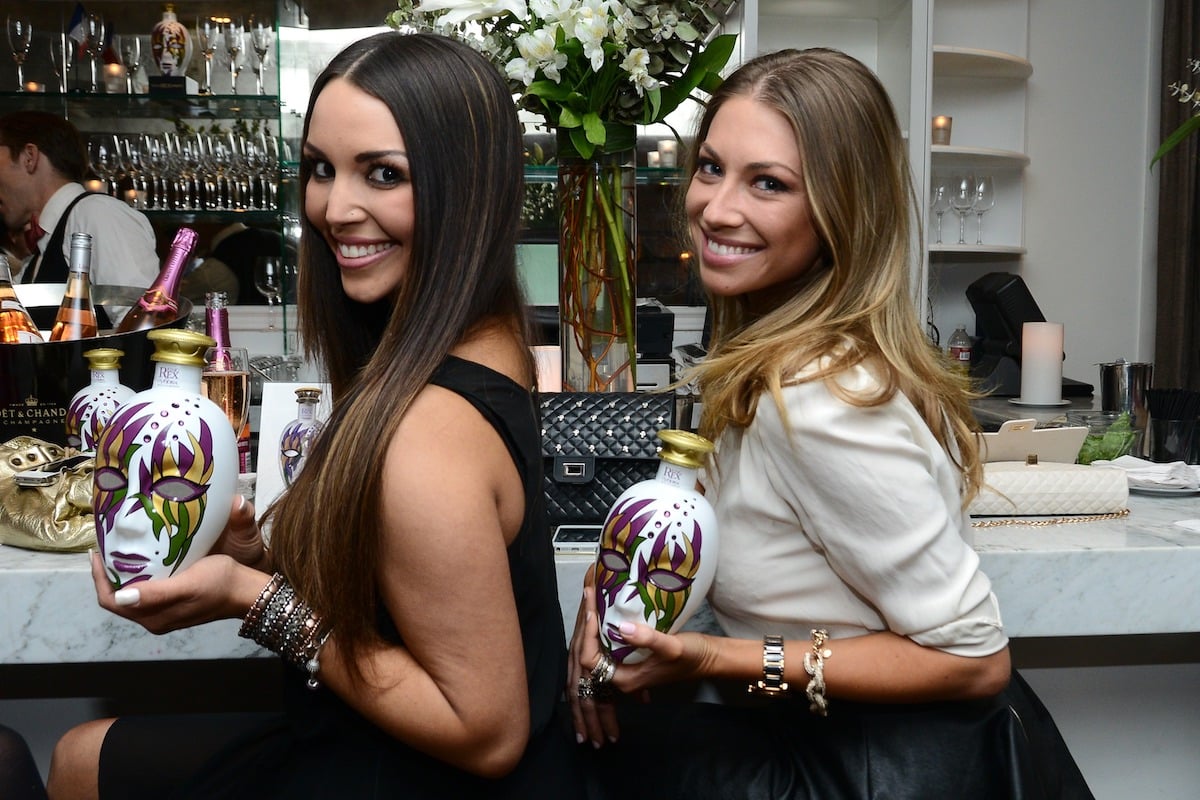 Scheana Shay wishes she stood up for herself more often
"Honestly, I don't really have any regrets or anything," Shay recently told Bravo Insider. "I don't know that I would necessarily change anything. I mean, I could make some funny jokes right now, but I feel like always be kind. And I think I've been that. I've tried my best to always remain friends with everyone, and I wouldn't change that."
"I think the only thing that I would maybe tell myself is to really stand up for what I believe in because I felt like maybe around like Seasons 2 to 4 I kind of bit my tongue a lot more, and I let certain people walk all over me and influence how I treated certain friends," she continued.
"And that's kind of like my only regret over the last 10 years," she said. "As far as like the show and stuff goes, I think I wish that I just stood up a little more for what I believe in rather than getting peer pressured or bullied into doing what others wanted from me."
Shay lived her life out loud on the show, arriving as a Vanderpump "outsider" during the early seasons. But she soon assimilated into the cast but some friendships remained fractured. However, an editor on the show admitted in 2020 that she purposely only used Shay's most embarrassing moments when Shay didn't express an interest in having a personal friendship.
'Vanderpump Rules' editor purposely featured Scheana Shay in an embarrassing light
Shay could tell that she was being edited to look awkward and embarrassing last season. "I think that they just like to keep me in this one-dimensional box," she told Channel Q's The Morning Beat. "It's almost like I'm playing a character. I am a 'desperate, middle-aged waitress.' That is my role to play here. Nothing from my actual life is shown outside of it. I had so much going on last year, but it's just brushed over because we have eighteen other cast member's lives to cover."
Vanderpump Rules editor, Bri Dellinger confirmed Shay's suspicions when she said on a podcast that she purposely featured Shay's awkward moments on the show.
"If Scheana knows what's good for her, she'd befriend me because my favorite game is finding all the embarrassing things that Scheana does and putting them all in," she dished, Page Six reported.
Shay was frustrated because she was filmed freezing her eggs but editors left the footage on the cutting room floor. "They think me desperately flirting is a better story," she said. "Than me actually going through something real in life that could help people. And you, know, that's their decision."