'Vanderpump Rules': Scheana Shay Reveals Why She Insisted on a Prenup Agreement With Brock Davies
Scheana Shay from 'Vanderpump Rules' said she learned the hard way when she didn't have a prenup with her ex-husband, Mike Shay. So she's getting one before she marries Brock Davies.
During a recent episode of Vanderpump Rules, Scheana Shay shared that she absolutely needed a prenuptial agreement before she agreed to marry Brock Davies, citing a bad financial experience from her first marriage.
Shay was the first Vanderpump Rules cast member to get married. But her marriage to Mike Shay only lasted for two years. They divorced and Shay shared with Lala Kent that her ex-husband leveraged the fact they didn't have a prenup in the breakup.
Scheana Shay said ex-husband Mike Shay took half of everything she owned
Shay revealed why she planned to get a prenup before she married Davies. "So we got the prenup done," she said to Kent. "We just need to go and get that notarized. I actually never thought I'd do a prenup. But after getting divorced and having to give up half of my bank account, I was like we're doing this the right way."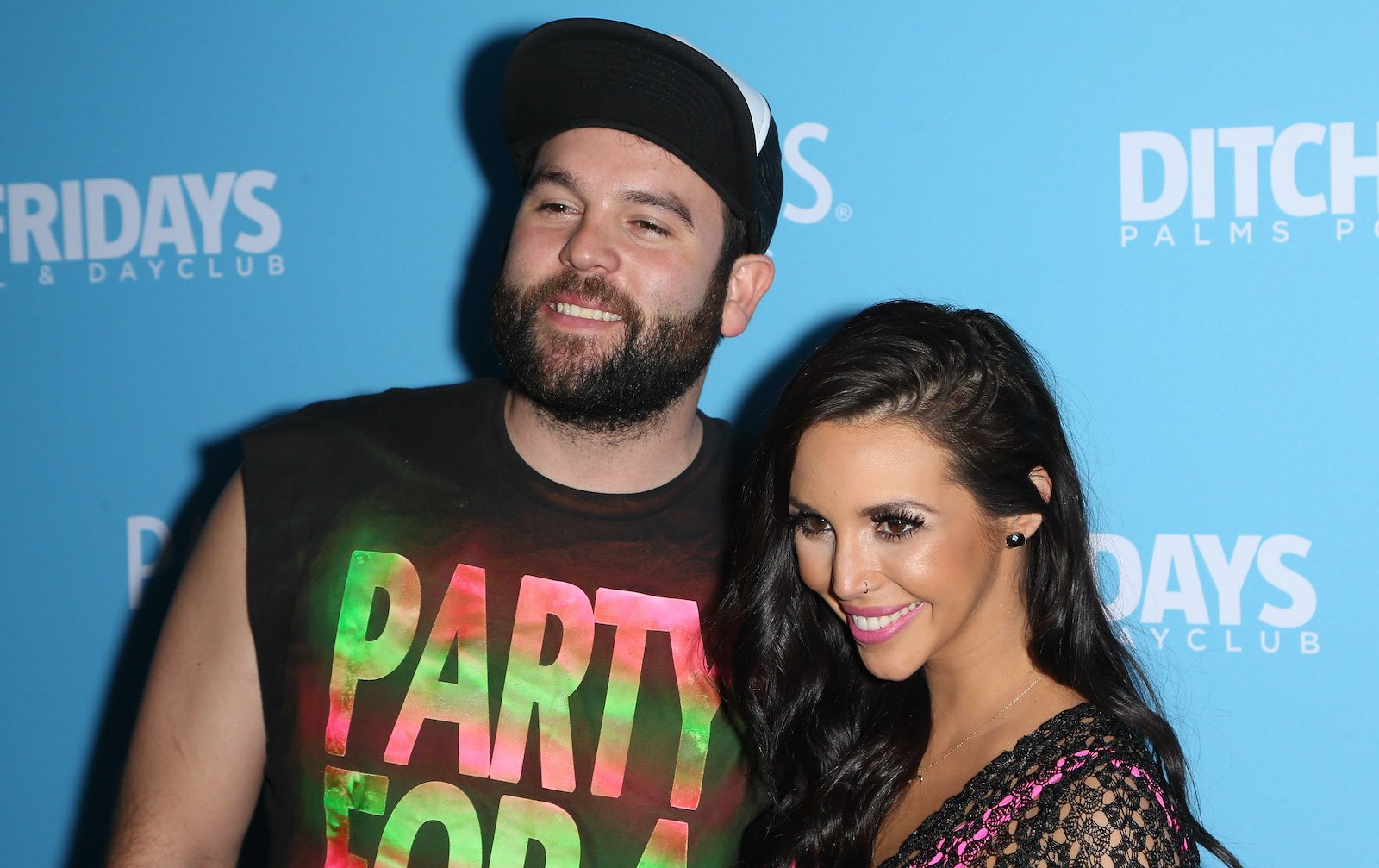 "With Shay, when the relationship went to s***, to get him to sign divorce papers, I literally had to split my finances," she explained in a confessional. "So as much as I love Brock, this time around I need to protect myself. Protect my daughter. And just put that s*** in writing."
Kent said she definitely had a prenup with Randall Emmett. Emmett and Kent never married and broke up in Oct.
How much money did Mike Shay get in the divorce?
Needless to say, Shay was not happy that she had to give her ex-husband half of her finances. "It was very amicable and as much as I didn't want to give $50,000 to a person with a drug problem, he deserved it for just being a part of the show for so long and my life and my story, and I'm like, 'Look, I'm not trying to like cut you out and leave you high and dry so here's how much we have is that okay,' and he agreed," she told E! News. "I just hope he's doing something useful with this."
She hoped her ex-husband would invest some of the money or save it in a retirement account, but she wasn't hopeful. "He wasn't a person who was ever really good with money," she remarked.
Why did Scheana and Mike Shay divorce?
Unfortunately, Shay's divorce played out on Vanderpump Rules. She tried to pretend as though everything was going well in her marriage until she finally broke down and shared that her husband faced a substance abuse problem.
"There were a lot of things from the beginning of our marriage that kind of tainted the whole relationship," she told E! News in 2017. "Three months in I found out he had a pill problem. Right before our one-year anniversary, I saw some inappropriate text messages. Then, fast forward to our second anniversary, and I'm just trying to pretend like everything's fine because in my mind, we're married—for better or for worse."
"I kept telling myself, 'It'll get better. It'll get better.' And it did. In the beginning of 2016, everything was genuinely good. Then the cameras turned on again, and then he changed. That's when I found out he started using again. I didn't know that at the time," she continued. She admitted she was in denial for a while until she couldn't take it any longer.

"Towards the end of October, he just didn't come home one day," she recalled. "During those two weeks I found out he was buying pills again. That's when I was like, 'I'm going to give him one more chance to tell me the truth.' I looked him in the eyes and he lied to me. That's when I was like, 'Now I don't have another choice. I know I fully cannot trust you ever again.'"