'Vanderpump Rules': Scheana Shay Spills Lala Kent Was Not at the Reunion – Slams Her for Saying She Didn't Have Her Back
Scheana Shay blasted Lala Kent for her remark that Raquel Leviss was the only person from Vanderpump Rules to check on her after the reunion.
In fact, Shay previously said on Watch What Happens Live with Andy Cohen that she frequently checks in on Kent. This is even after Kent continuously came for her during the season. Kent's latest remarks, which she made on her podcast got Shay steamed because she's had Kent's back since the breakup.
But Shay also spilled that perhaps Kent didn't physically attend the reunion and Brock Davies said Kent ended up at home.
Scheana Shay wants to set the record straight – and was Lala Kent at the 'Vanderpump Rules' reunion?
In a recent podcast, Shay hinted that Lala Kent did not attend the reunion in person. She said the one person with who she had a conflict did not show up. But later she all but confirmed it when she blasted Kent for saying Leviss was the only person who checked on her.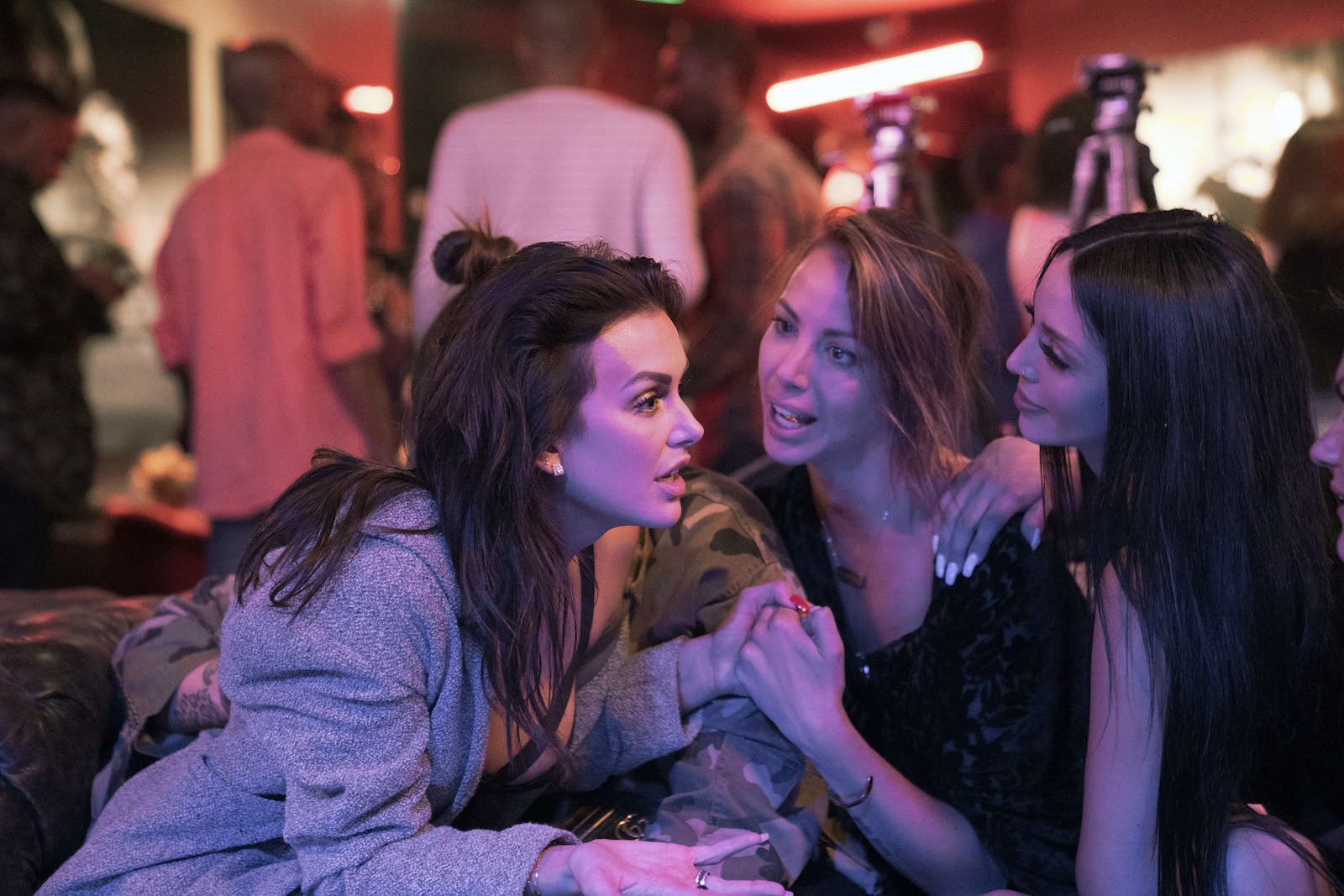 "I have messaged Lala about what I saw," Shay said on her Scheananigans with Scheana Shay podcast. "And I've already voiced how I felt. But since she talked about it on her podcast, I'm going to address it on mine. So Real Vanderpump posted, for those of you watching on Patreon, I'm going to pop that up."
"Real Vanderpump posted like a statement that she had said on her podcast this week. And then in the caption, she said that only Raquel reached out after the reunion, and now it's all over Reddit," she continued. "People are commenting, saying, like, I can't believe like Scheana didn't reach out and this and that."
"And I just want to set the record straight, and I could even post a screenshot of the text message of me checking in on her," she added. "Shortly after we wrapped, I literally said, 'How are you feeling about that? It f****** sucked. Not having you there in person.'"
What did Lala Kent say about the 'Vanderpump Rules' reunion?
Kent said she felt alone at the reunion but did not confirm that she filmed it remotely. "I didn't hear from one person on my cast except for Raquel [Leviss] to say, 'Hope you're doing OK'" Kent said on her Give Them Lala podcast. "That was very telling for me."
"I'm not saying that this group of my friends are bad people in any way," she stated. "Just because I'm going through something doesn't mean the world stops. But I was visibly upset on the reunion, and for not one of them except for my little Bambi to reach out and say, I just want to say I'm sorry for what you're going through, was, like I said. [And] eye-opening."
Brock Davies said Lala Kent ends up at home during the 'Vanderpump Rules' reunion
Davies teased that Kent ends up at home. "The whole event the whole day was weird, right?" Davies said on the podcast. "We don't talk about the details about the reasons why Lala ended up at home. Like all of that was so crazy and you guys were going to see that unfold. But then on top of that, add in the drama that we had. And now here's the thing, Lala's was going through it right now."
"I've been there for her," Shay insisted. "And that's why I'm irritated that she said Raquel is the only one who checked in. Because maybe I was the only other one. But I checked in. I texted her that night."
RELATED: 'Vanderpump Rules': Tom Sandoval Hints at Hearing 'Weird Rumors' About Lala Kent and Randall Emmett