'Vanderpump Rules': Scheana Shay's Gigantic Engagement Ring Is NOT a Diamond — What Is Morganite?
Vanderpump Rules star Scheana Shay has confirmed that she's engaged to her boyfriend of two years, Brock Davies. Two months after welcoming their daughter — Summer Moon Honey Davies — Davies proposed to Shay with a massive engagement ring.
But it wasn't a diamond. Instead, it was a 12.74-carat rectangular cushion-cut pink morganite ring. Now fans are asking — what is morganite?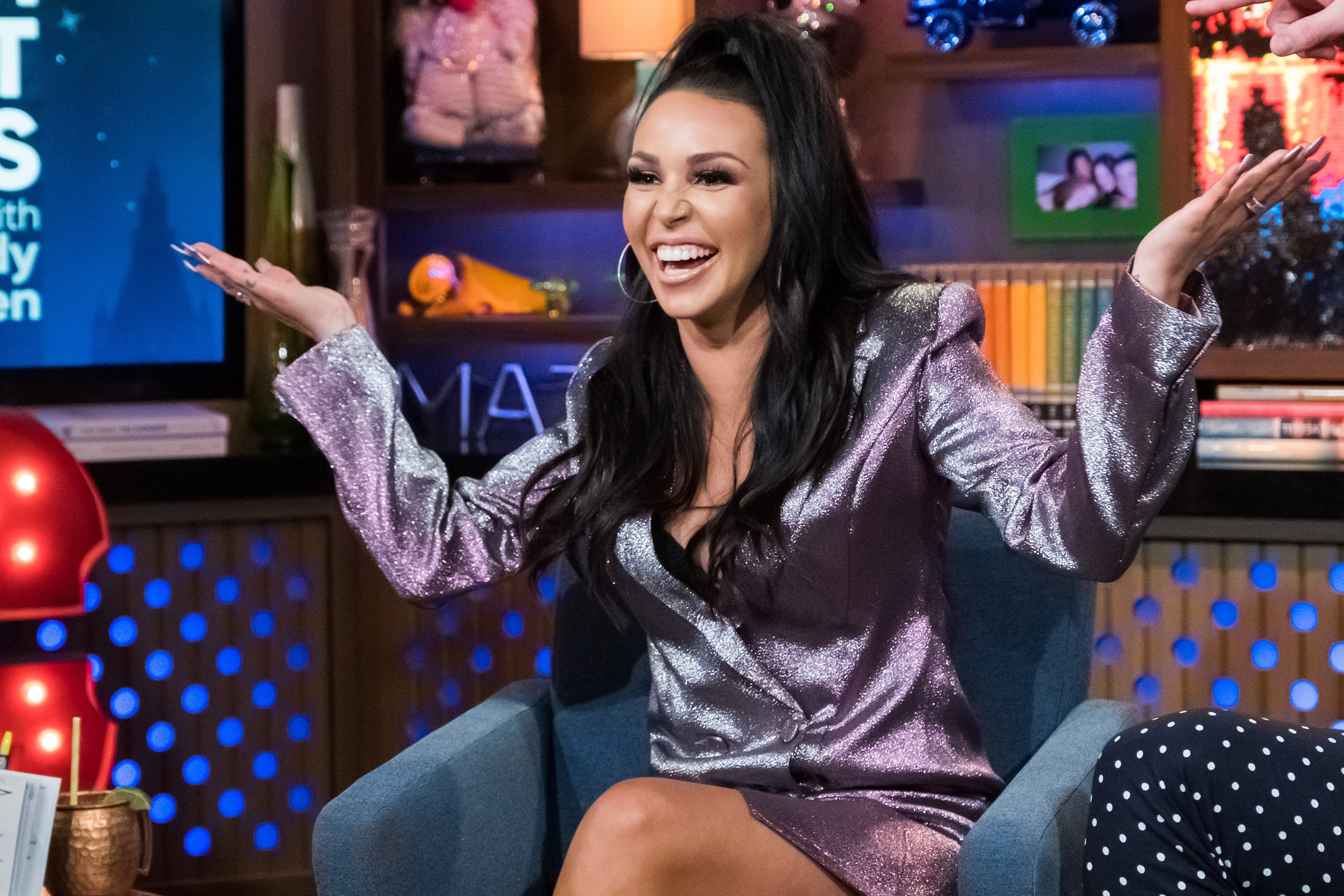 The 'Vanderpump Rules' star says she is 'the happiest girl in the world'
Shay and Davies started dating in late 2019, and they welcomed their daughter in April 2021. On the morning of July 23, Shay took to Instagram to share her engagement news with her 1.3 million followers. She posted a pic of her and Davies sharing a kiss after he proposed.
In the caption, the Vanderpump Rules star wrote, "I SAID YES!!!!! 💍 We are engaged!!! Thank you to @brock__davies for making me the happiest girl in the world and to @kylechandesign for making me the most gorgeous ring ever!!"
Davies also shared the news by posting another proposal pic and writing in the caption, "I need you…"
Scheana Shay knew the proposal was coming
After sharing her engagement news, Shay told People magazine that she knew the proposal was coming. But, she didn't know where or when. The Vanderpump Rules star admits she was "so surprised" when Davies gave her a love letter and then got down on one knee.
"We sit down at my kitchen island, and he gives me this beautifully printed, typed-out letter," Shay recalled. "I'm not even three words in and I'm bawling. It was like our whole love story… And then all of a sudden like a f-cking wizard magician, he bends down and pulls out this huge bouquet of flowers."
'The Vanderpump Rules' star has a morganite engagement ring
Shay says that Davies took her out to their balcony and proposed underneath a balloon arch that read "Marry Me." Then, he gave her a 12.74-carat rectangular cushion-cut pink morganite ring with 12 diamonds set on a 14-karat white gold band.
Jeweler Kyle Chan — who's designed rings for Shay's VPR co-stars Brittany Cartwright and Katie Maloney — was the mastermind behind Shay's morganite sparkler. According to Vox, morganite is a light pink stone that's a variety of beryl, a clear mineral that forms in hexagonal crystals.
Morganite ranges in color from pale pink to coral. Its other varieties include emerald (green beryl) and aquamarine (light blue beryl).
Morganite was discovered in the early 20th century
In 1910, a man named George F. Kunz discovered morganite in Madagascar. At the time, he was the chief gemologist for Tiffany & Co. and the personal gemologist of banker J.P. Morgan. Because Morgan was such an avid gem collector, Kunz named the new pink stone in his honor.
How does morganite compare to diamonds? On a dollar-per-carat basis, they are much more affordable. A single carat of morganite costs about $300, while a diamond carat can cost $2,000 or more.
For example, when Ben Affleck proposed to Jennifer Lopez in 2002, he did it with a 6.1-carat pink diamond ring that cost about $2.5 million. That same size ring in morganite will set you back about $1,800.
The 'Vanderpump Rules' star is planning a destination wedding
As for Shay's upcoming nuptials, she says that they haven't set a date yet. However, she is hoping that they will be able to have a destination wedding in Bali.
"That's where we first said 'I love you.' It's a special place for us both!" she explained.
Shay also confirmed that she is protecting her finances and signing a prenup before she marries Davies. As fans know, this is Shay's second marriage. She split from Mike Shay in late 2016 after three years of marriage.
Vanderpump Rules season 9 premieres this fall on Bravo.