'Vanderpump Rules' Season 9: Scheana Shay Dishes About Why Filming Was so Overwhelming
Scheana Shay revealed that Vanderpump Rules Season 9 filming began four days after she gave birth as she faced a health scare.
Shay candidly shared that having cameras in her face shortly after giving birth, plus dealing with a pregnancy complication was overwhelming. "I finally feel back to myself," she admitted on Hannah Ferrier's Dear Diary, You're Effed podcast. "The first couple of months were rough. Like none of my clothes fit me. And to start filming right after getting home from the hospital. You'll see a lot of that journey."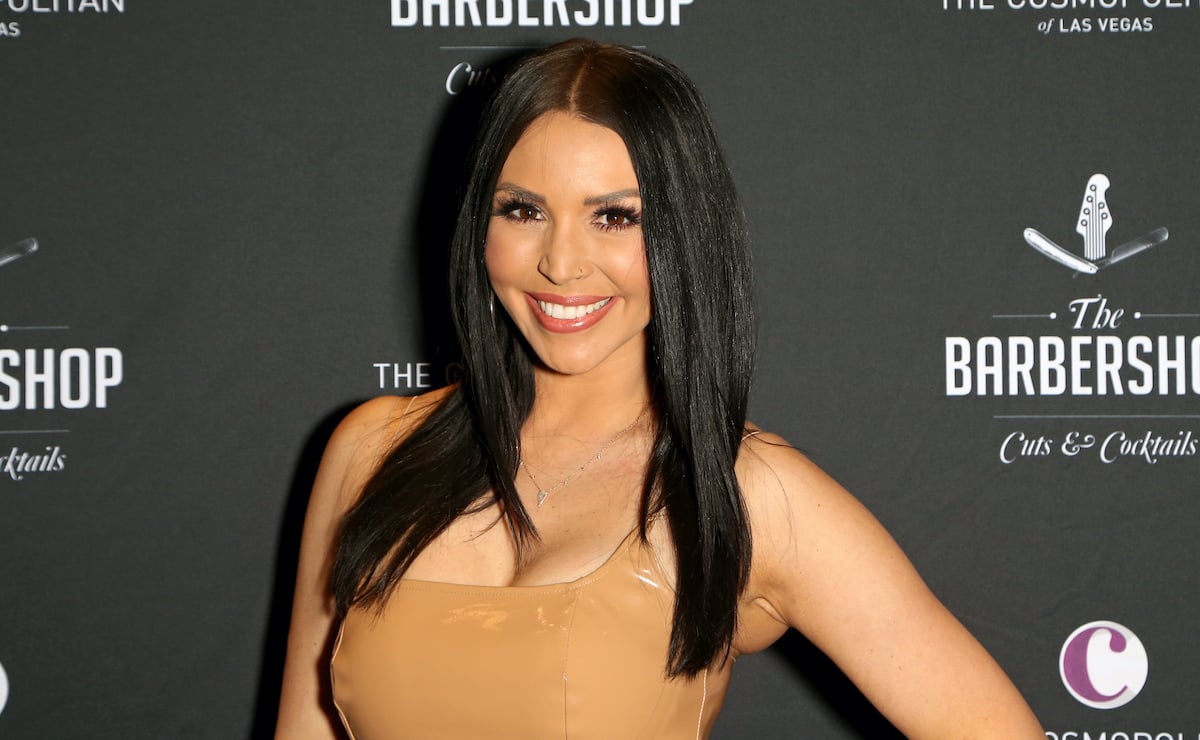 The Vanderpump Rules Season 9 trailer shows Shay embracing motherhood … but also in tears. "I definitely am the happiest I've ever been," she's seen telling another cast member.
Flash to the next scene of Shay having dinner with the cast. "I like wanna go home to my baby," she tearfully tells the group. "I don't wanna be here anymore."
"That was tough for me," Shay told Ferrier. She added that being on camera shortly after welcoming her daughter Summer Moon Honey was also tough because she didn't have time to adjust to her post-pregnancy body. "And then it's hard to not compare myself to Lala [Kent] who also just had a baby," she recalled. "But [she] was back in her regular clothes right away."
"It was just like, can't compare," Shay added. "Like I know this is normal. You know, no one just bounces back like that. She is aware of how blessed she was. But it was definitely a struggle for me."
RELATED: 'Vanderpump Rules' Season 9: Lala Kent Says the 'Sh–t's Already Hit the Fan and It's Awesome'
"And then I was still dealing with HELLP syndrome," she reflected. "Monitoring my blood pressure for six weeks after I had her." HELLP (Hemolysis, Elevated Liver enzymes, and Low Platelets) syndrome is a serious condition that impacts 15% of women who experience preeclampsia.
"I wasn't cleared to work out at all," she said. "Once I got the OK to do some pelvic floor and stuff like that, I just slowly got back into working out." Shay added that she was also dealing with diastasis recti. "So I had the separation of the abdominal wall," she described. "So I couldn't do any certain crunches or things like that."
Shay's daughter was born in late April and she is finally starting to feel more like herself. But added, "I'm still not back [to pre-pregnancy shape]."
Although Shay gives props to Kent for bouncing back post-pregnancy, she's also the recipient of some major shade from Kent. Kent is seen telling Katie Maloney-Schwartz that Shay's fiancé Brock Davies already has two children from another relationship. Adding, "He hasn't spoken to them in four years."
RELATED: 'Vanderpump Rules': Scheana Shay Reveals the Sweet Meaning Behind Her Daughter's Name
Shay told Ferrier that she and Davies want to travel to Australia, which is where Davies' children and family reside. But the pandemic made it impossible for travel since Australia is in lockdown. Shay added that their daughter Summer was named for Davies' daughter Winter too.
Shay also shut down rumors that the season will show tension in her relationship with Davies. A fan tweeted that the season will show a strain on Davies and Shay's relationship. "I keep hearing S9 #PumpRules is going to show a strain in Scheana & Brocks relationship & I can see alot of people will have an opinion on that which I will not like!" a fan tweeted.
But that's when Shay replied. "No one said that. They said Brock is at the center of a lot of drama, which he is. Lol. We are solid. Stay tuned!!"