'Vanderpump Rules' Spinoff: Lala Kent Addresses 'Vanderpump Valley' Type Rumors – 'Read With a Grain of Salt'
Lala Kent from 'Vanderpump Rules' doesn't know anything about a series spin-off. Plus she hasn't heard if 'Vanderpump Rules' will return for another season.
Vanderpump Rules fans thought Watch What Happens Live host Andy Cohen spilled that that series would get a spin-off when he recently referred to Lala Kent as "Lala from Vanderpump Valley."
But Kent said not so fast and as far as she's concerned she hasn't heard that Vanderpump Rules is going to spin off into a new show.
Lala Kent from 'Vanderpump Rules' hasn't heard about a spin-off
Rumors began immediately that Vanderpump Valley would be a show about the new "Vander" families. In addition to Kent, former Vanderpump Rules cast members, Jax Taylor, Brittany Cartwright, and Stassi Schroeder became parents and could be potential cast members.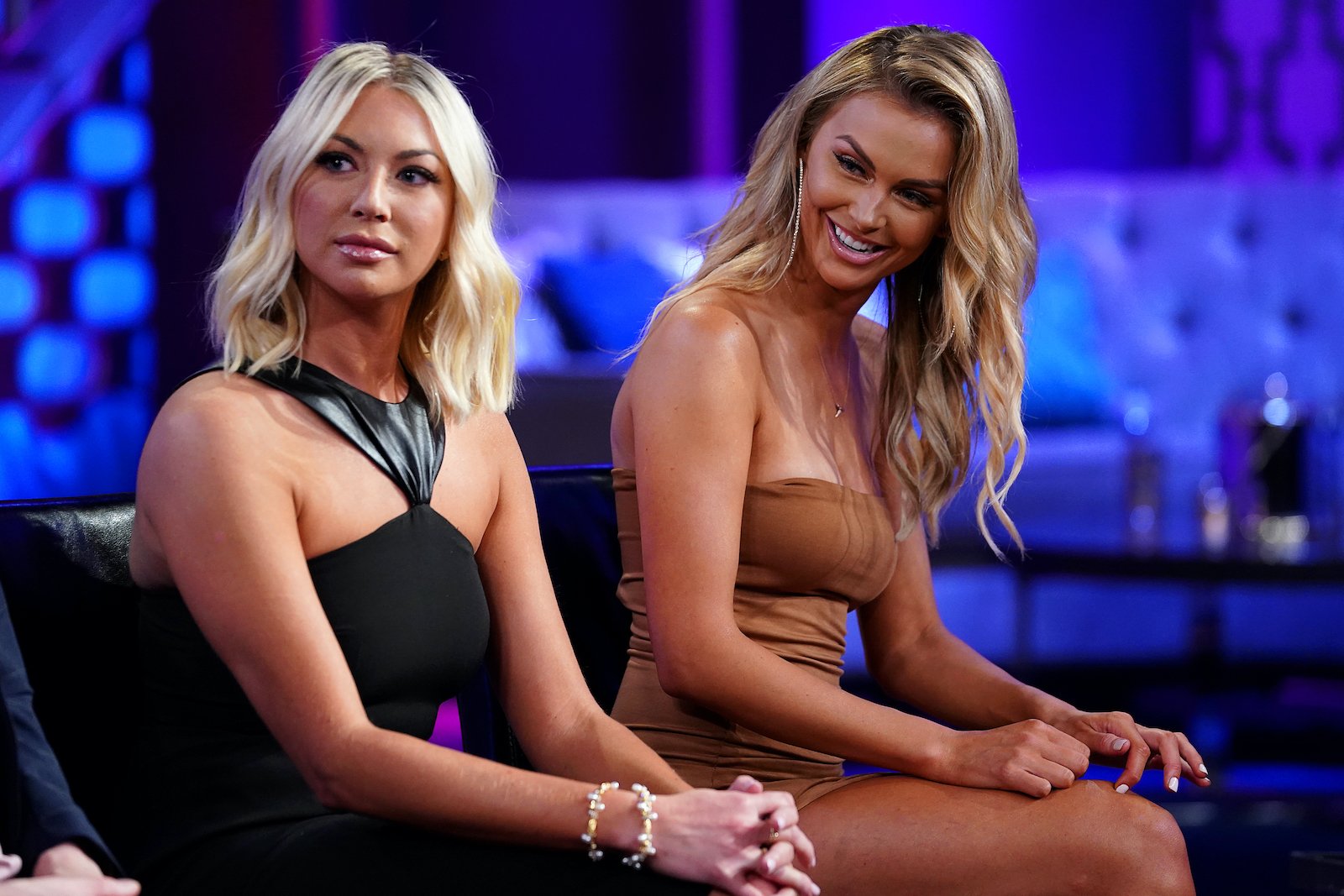 Kent said while it would be great to film with her friends once again, nothing is currently in the works. "It would be great for the show and I would be so excited to have them back," she said on the Behind the Velvet Rope with David Yontef podcast.
"When it comes to what people write, I mean, I've been written about many times and when I'm reading it, I'm like, oh, these people have no clue," she said referring to the rumors of a spin-off. "So I take what I read with a grain of salt. I'm like, they just say s***, and then it's picked up on and all of a sudden, like, it's true. Really? Who really knows, but yes, they're always welcome back. 100%. It's crazy. And all that."
Will Vanderpump Rules return for another season?
Reporter Brice Sander from E! News also tweeted that he did not believe Vanderpump Valley was being greenlit. "A source tells me, we should *not* be reading Andy's "Vanderpump Valley" slip on last night's #WWHL as a hint that a rebranded #PumpRules is on the way…," he tweeted.
Sander also did not know if Vanderpump Rules would return and Kent said she was in the dark. "I know we haven't heard one word," she said. "In past seasons, we pick up camera's in May and we really don't know if we're doing another season until like a week or two before we start."
"Like, we're really out of the know," she continued. "But I really hope that we get another season because there's a lot of s*** that's gone down and you got five people now that are like single and it's life-changing. We're going back to the way it used to be on Vanderpump Rules, which could be terrifying, but also amazing. I know I'm about to have a heyday." 
Lala would love to see some OG 'Vanderpump Rules' cast return
She then shaded another Bravo show without naming names. "I see these other shows that get picked up for another season and I won't name any of the shows that I'm referring to, but I'm like why? I don't get it. And so, you know, if Bravo's listening, like we're here, let's make it happen."
And while some viewers were disappointed that some of the original cast members did not return, Kent said last season was still solid. "I thought considering what the show had been through, it was great. They were so missed though. Like you just can't deny that they make great television. So it was definitely a loss. And you could feel it. With that being said, I felt like we really held our own. I mean, the show went through a lot. And the fact that we pulled in the views that we did, I was proud of us. You know, we came and we aired all of our dirty laundry and grievances. So good for us."
But she'd love to have cast members like Taylor and Schroeder return. "You know, I want to say yes, because that would be so amazing for the show," she said about some of the former Vanderpump Rules cast members returning.
"And also the show is about our real lives and we all really hang out together and we all really have issues with each other and that we have to work through. So that would be amazing to see Stassi and Brittany be moms, but I don't know," she said.