'Vanderpump Rules' Stars Ariana Madix and Katie Maloney Respond to Comments That Sandwich Shop Is Fake Storyline: 'Challenge Accepted'
The realism in reality TV compares to the authenticity of professional wrestling. Yes, real people respond to what's in front of them, but what goes on behind the camera is often artificial. Vanderpump Rules is a prime example of this Bravo-tinted reality. So, when co-stars Ariana Madix and Katie Maloney began developing their forthcoming sandwich shop, fans questioned the legitimacy of the Season 9 storyline.
Ariana Madix and Katie Maloney's Something About Her sandwich shop
Madix and Maloney introduced the idea of a sandwich shop that does away with the standard commercial setup and considers things through a woman's eyes. The duo first introduced the idea during Season 9, meeting with Lisa Vanderpump and La La Kent's now-ex-fiance Randall Emmett to receive their feedback.
Since Season 9 aired, they've solidified their vision. According to Bravo, this includes eliminating the sandwich cliches that have flooded restaurants for decades. We won't name names but Madix and Maloney alluded to restaurants involving "Eat Fresh" and "Freaky Fast" taglines among others.
Instead, the pair envision a European-inspired eatery that's classier, more artistic, and trendier than ever. They have named this venture Something About Her. With this shop, they hope to broaden their brand and bring European food trends to American cuisine. On its own, this isn't new. But by framing it around something as familiar as a sandwich, many fans wonder if the idea is as real as the co-stars say it is.
The 'Vanderpump Rules' stars are serious about sandwiches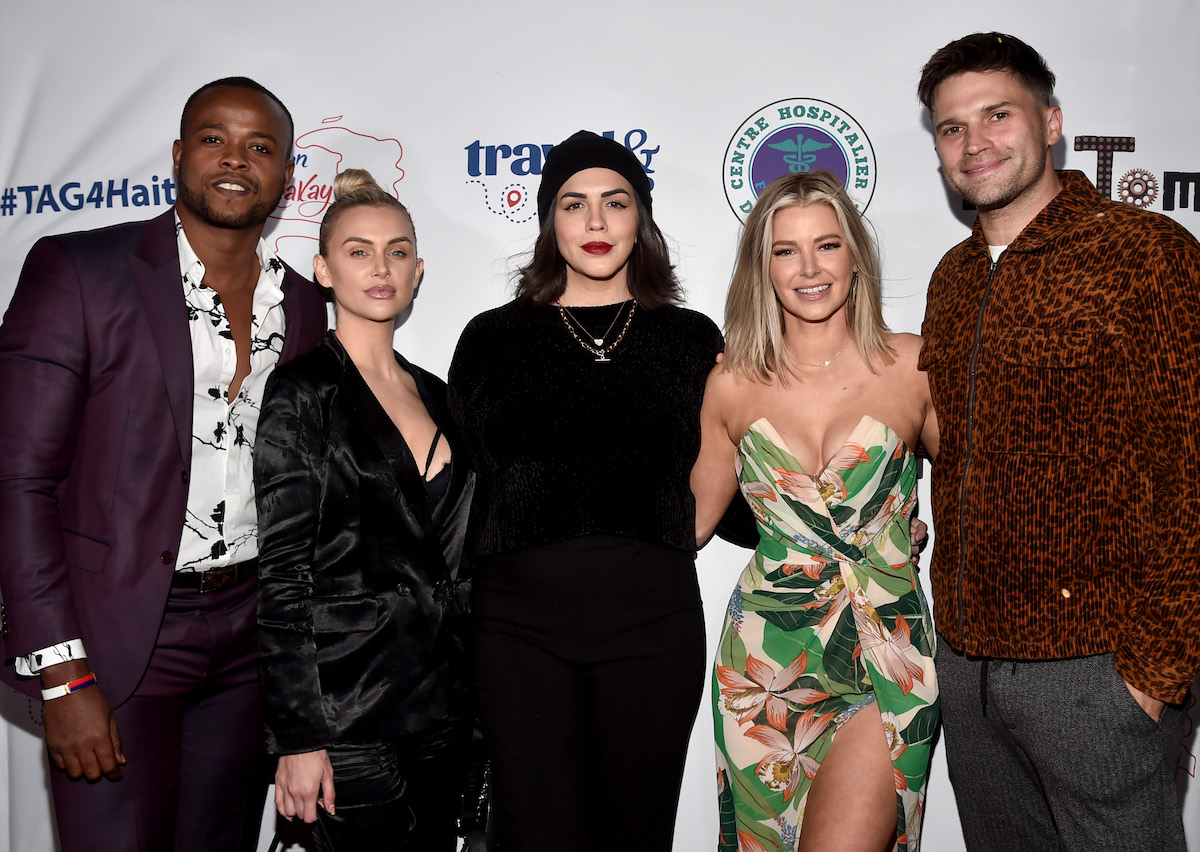 Something About Her may not be a fine dining experience, but its recently launched Instagram account gives out sophisticated vibes. On her podcast You're Gonna Love Me, Maloney recently discussed their attempt to combine the social eating experience with a historically casual setup:
"I think some people are confused. They're still thinking it's like this sort of Subway-type place where you go in, and you stand in a line and you tell them you want pepperoncini, and you want your bread toasted. And it's like, no. We've since been working with these incredible, brilliant restaurant consultants. We want to make sure that we are really fully realizing everything."
While joining Maloney on her podcast, Madix expressed how seriously they take this business venture. After all, they could've thrown together a pop-up restaurant with minimal prep. Instead, they're taking their time to ensure that the finances are in order.
"We looked at locations," Madix said. "But we were like, 'We're not there yet.' The cart before the horse. But now I feel like we're really getting all of our ducks in a row. And that's going to set us up for success. And we're so excited about the types of things that we want to offer."
To Madix and Maloney, Something About Her marks something bigger than the show or their careers. It's about society accepting different voices in the male-dominant workforce.
Katie Maloney recently announced her impending divorce from husband Tom Schwartz
A few weeks after their sandwich chat on the podcast, Maloney announced her separation from her Vanderpump Rules co-star and partner of 12 years Tom Schwartz via Instagram. In the wake of their impending divorce, Something About Her could give the reality star autonomy and something to focus on.
Both Maloney and Madix have expressed that they don't want to ride on the coattails of their partners' (or now ex-partner's) success. Madix has been with Vanderpump Rules co-star Tom Sandoval since 2014. Fans of the show know that Schwartz and Sandoval have several lucrative businesses in the works.
Maloney and Madix want to address the sexist undertones they've experienced as they've developed their career. "There's just a little bit of a different attitude about toward women who are entrepreneurs and business owners that like they're not really taken very seriously. It's a little bit of steeper climb," Maloney said.
Madix notes that they've heard doubts about the sandwich shop's integrity, and she wants everyone to know they will prove the doubters wrong. "I've seen some things being said, like, 'This seems fake. This isn't even real.' And it's like, why wouldn't it be real? What about this seems like we're incapable to you?" Madix asked on the podcast.
The shop is still in the early stages, as Madix and Maloney develop their business plan with advisors. Vanderpump Rules will likely document both this project and Maloney's divorce on the next season of the Bravo show.
RELATED: 'Vanderpump Rules': Lala Kent Says 'Sex Is Tainted for Me' After Randall Emmett Split