'Vanderpump Rules': Stassi Schroeder Breaks Social Media Silence After Being Fired by Bravo
Stassi Schroeder has been lying low after being fired from Vanderpump Rules. The former Bravo star was axed from the show after an incident with Faith Stowers came back into the spotlight. On top of that, a bit from her podcast from years ago resurfaced in which she expresses racially insensitive remarks. Since the fallout, the reality TV personality has broken her social media silence.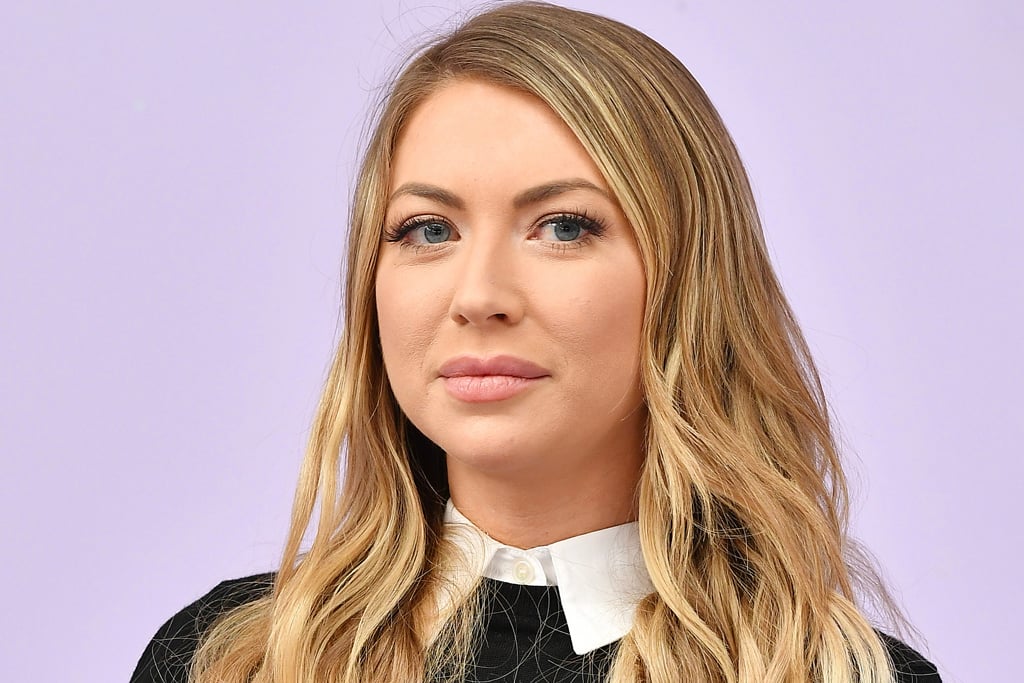 Stassi Schroeder apologized before and after getting fired
After an interview with Stowers went viral and Schroeder started receiving major backlash, the latter issued a statement apologizing on Instagram.
"My emotions over something that happened between our friends outweighed my logic, and there is no excuse for that," Schroeder said. "I did not recognize then the serious ramifications that could have transpired because of my actions. What I did to Faith was wrong."
RELATED: 'Vanderpump Rules' Fans React to Stassi Schroeder Pregnancy News After Getting Fired
Stowers was the only Black regular cast member on Vanderpump Rules, and many believed she was racially profiled. Both Schroeder and Kristen Doute called the cops on her when they believed she was a woman who was being sought by authorities.
"I apologize and I do not expect forgiveness," Schroeder added. "I am also sorry to anyone else that feels disappointed in me. I am going to continue to look closer at myself and my actions — to take the time to listen, to learn, and to take accountability for my own privilege."
After Schroeder and Doute were let go from the Bravo reality series, they issued a statement.
"Stassi and Kristen acknowledged what they did was wrong, have apologized and been punished," the statement read, according to Reality Blurb. "Without casting aside their actions or the impact of those actions, they want to move forward as part of the solution in ways that are productive, meaningful and sincere. Both of them recognize actions speak louder than words and that is what will guide them as they move forward."
Stassi Schroeder returns to social media
After acknowledging that what she did to Stowers in the past didn't deserve forgiveness, Schroeder reemerged on social media. The Next Level Basic author updated her Instagram Stories with a picture of her kissing her fiancé, Beau Clark. Both looked pretty cozy in warm clothes, appearing as though they were headed out somewhere.
Clark also shared a couple of Stories of himself driving down a highway with the mountains in the foreground. There was no context to the videos and no text on the posts. Both are probably taking time away from the city to reflect on their lives, as they are expecting a child.
Is Beau Clark returning to 'Vanderpump Rules' Season 9?
Clark was made a regular full-time cast member in season 8 and was expected to return in season 9. During the recently concluded season, he had just proposed to Schroeder. Their wedding was supposed to be filmed for the reality show.
However, with Schroeder being fired, Clark's future on the show also looks grim. There are rumors that the recently engaged man will walk away from the series.
"Beau won't do Vanderpump Rules without Stassi," a source told Us Weekly. "He's fully standing by her publicly and privately too."
The same source said Schroeder is hopeful of returning to reality TV. Clark claims to be in casting, and his fiancée is optimistic that he will look out for any opportunities for her.
"Since Beau is also in entertainment, Stassi is hopeful that he can help with getting her future jobs," the insider added. "She is hoping to come out stronger and better as a result of this experience."