'Vanderpump Rules': Tom Sandoval Blasts Katie Maloney-Schwartz – 'How Much Money Have I Brought Into Your F****** Household?'
Katie Maloney-Schwartz and Tom Sandoval from 'Vanderpump Rules' try to resolve their differences but it ends up unraveling with Sandoval telling Maloney-Schwartz he's made money for her with his ideas.
What began as a peacemaking mission on Vanderpump Rules quickly escalated into an attack when Tom Sandoval became so heated to blurted out that he's financially supporting Tom Schwartz and Katie Maloney-Schwartz.
Tensions mounted for weeks between Sandoval and Maloney-Schwartz over the new restaurant. So they decide to try to calmly work through their differences – and it goes south in a matter of minutes.
Tom Sandoval said he created new revenue streams for the business during the shutdown
During the latest Vanderpump Rules episode, Maloney-Schwartz says she just wants Sandoval to listen to her husband's ideas and take his suggestions into consideration. But Sandoval said he's been the one to create new revenue streams during the shutdown. "And turn a friendship into a brand," he said to her. "You know, I've worked my a** off to do that." He emphasizes his dedication to the business.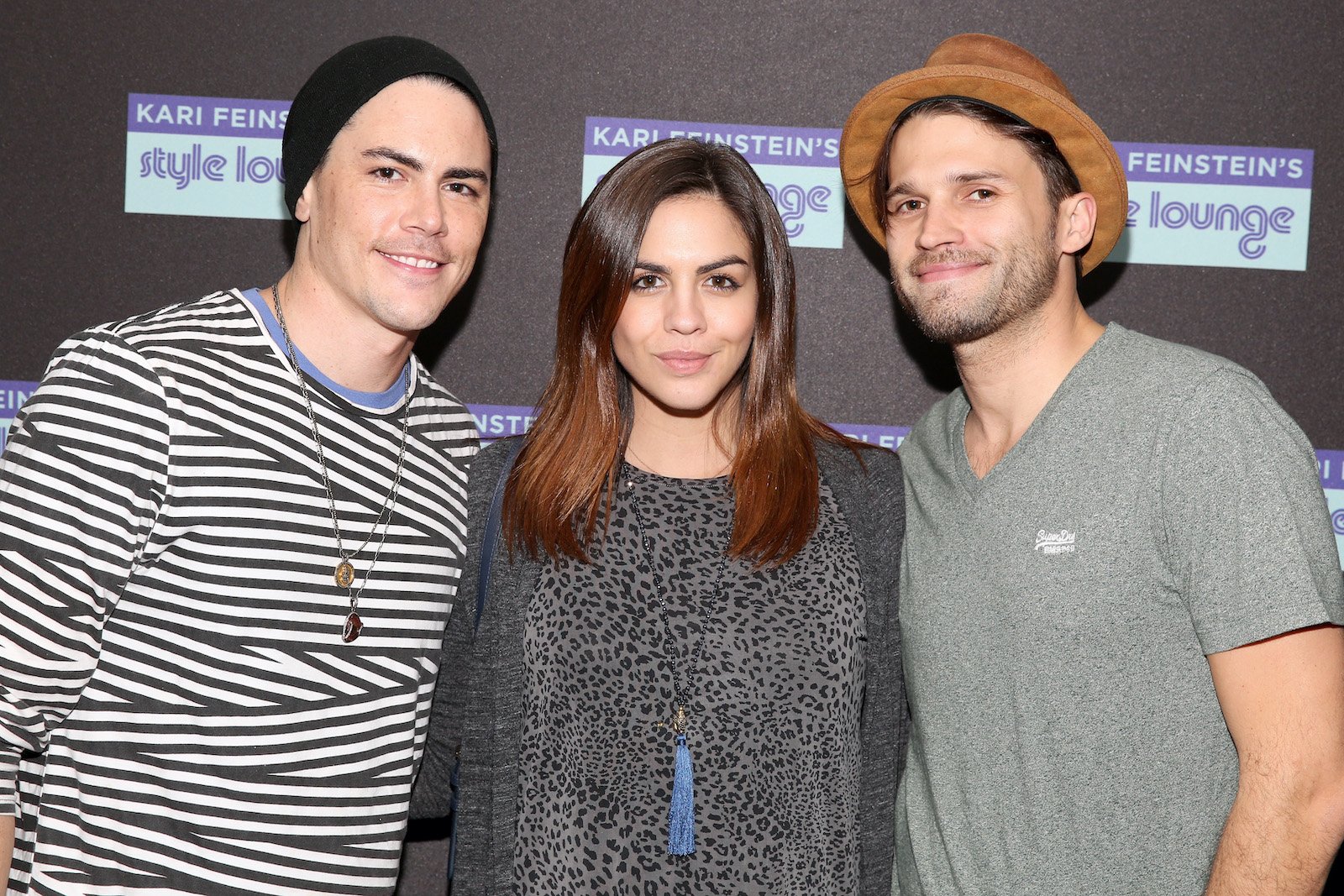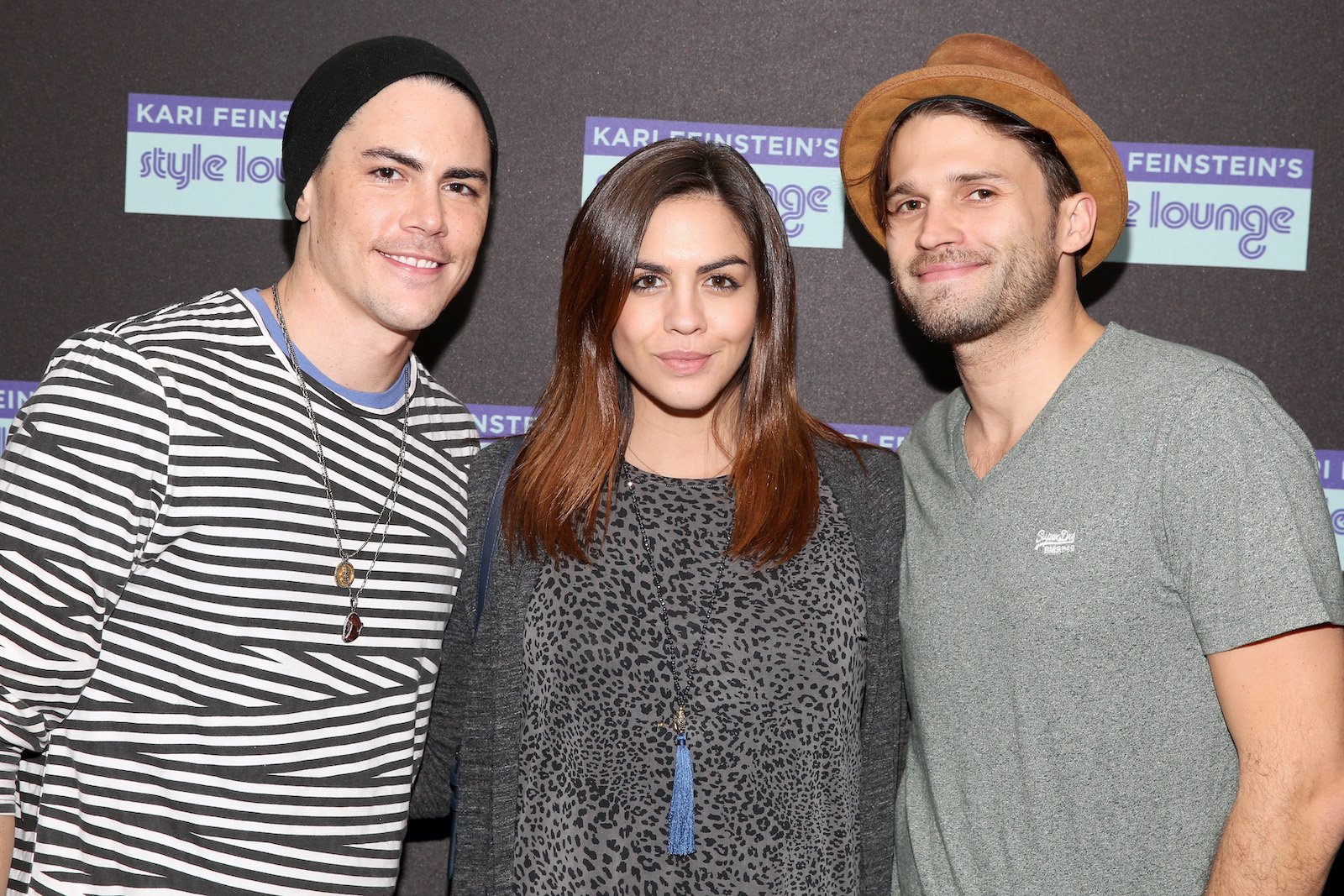 "And I'm not saying that he doesn't," Sandoval continued. "But sometimes I have to deal with Schwartz's insecurities." He explains why he may seem to be too overbearing at times. "But I'm always pushing it to get it to that next level," he says.
Katie Maloney-Schwartz and Tom Sandoval's talk goes downhill quickly on 'Vanderpump Rules'
While Maloney-Schwartz tries to see Sandoval's side, she also wants her husband heard in the business. "Well, I'm going to say it like this, and I'm saying I see it from a different perspective," she says to Sandoval. "Do you think that your ideas are better than anyone else's? I'm protecting his interests. I'm trying to have his back and trying to be a voice. Like I'm feeling like you're trying to make it seem like I'm making this up."
Sandoval insists he too has Schwartz's back and best interests in mind. "Katie … it's like I knew this would happen," Sandoval says.
Clearly taken aback, Maloney-Schwartz says, "All I'm saying is listen to my husband's f****** ideas!"
Tom Sandoval made $20,000 for Tom Schwartz and Katie Maloney-Schwartz?
At this point, pleasantries are off the table. "I do! Sometimes way the f****** more than you do!" he screams at her. "How much money have I brought into your f****** household? I worked my ass off to create business opportunities for both of us."
She demands to know exactly how much money he thinks he's generated for her household.
"I made you 20 grand, at least went! For Amazon, for club appearances," Sandoval says. "You forget so easily. Guess what? I have another 15 grand coming at the end of the week for your household."
Maloney-Schwartz has had it. She slams Sandoval. "He makes his own money!" she says. "Do not take credit for what the f*** he does!"
Sandoval throws it back at Maloney-Schwartz saying that he doesn't want to be the center of attention, as she's accused him of being. "That's why we wear the same outfit!" he says. Cameras show how excited Schwartz seemed when Sandoval brought him matching gloves and goggles.
Maloney-Schwartz said the whole matching outfit thing was creepy, plus she says Sandoval is condescending and patronizing. He shoots back, "No, you are," he says. "I build people up. I praise them!" He adds, "I do that to Schwartz. You are not there to f****** see it. I give that guy f****** hugs. I f****** love that guy."
Will these two ever see eye to eye?
Vanderpump Rules is on Tuesday at 9/8c on Bravo.