'Vanderpump Rules': Tom Sandoval Dishes About the 'Boatload' of Weed Miley Cyrus Gave Him
Tom Sandoval from Vanderpump Rules recalled a sweet parting gift singer Miley Cyrus left him after hanging out with the cast at Tom Tom. In fact, Sandoval revealed he has Cyrus' digits in his phone during a game he played on Watch What Happens Live with Andy Cohen.
Miley Cyrus gave Tom Sandoval a 'boatload' of weed last year
WWHL host Andy Cohen said Cyrus is a big Vanderpump Rules fan. "She came to Tom Tom," Cohen exclaimed.
"She did," Sandoval replied. "And she brought me a boatload of weed." Cohen said that was a great gift, adding, "Wow, Miley Cyrus weed."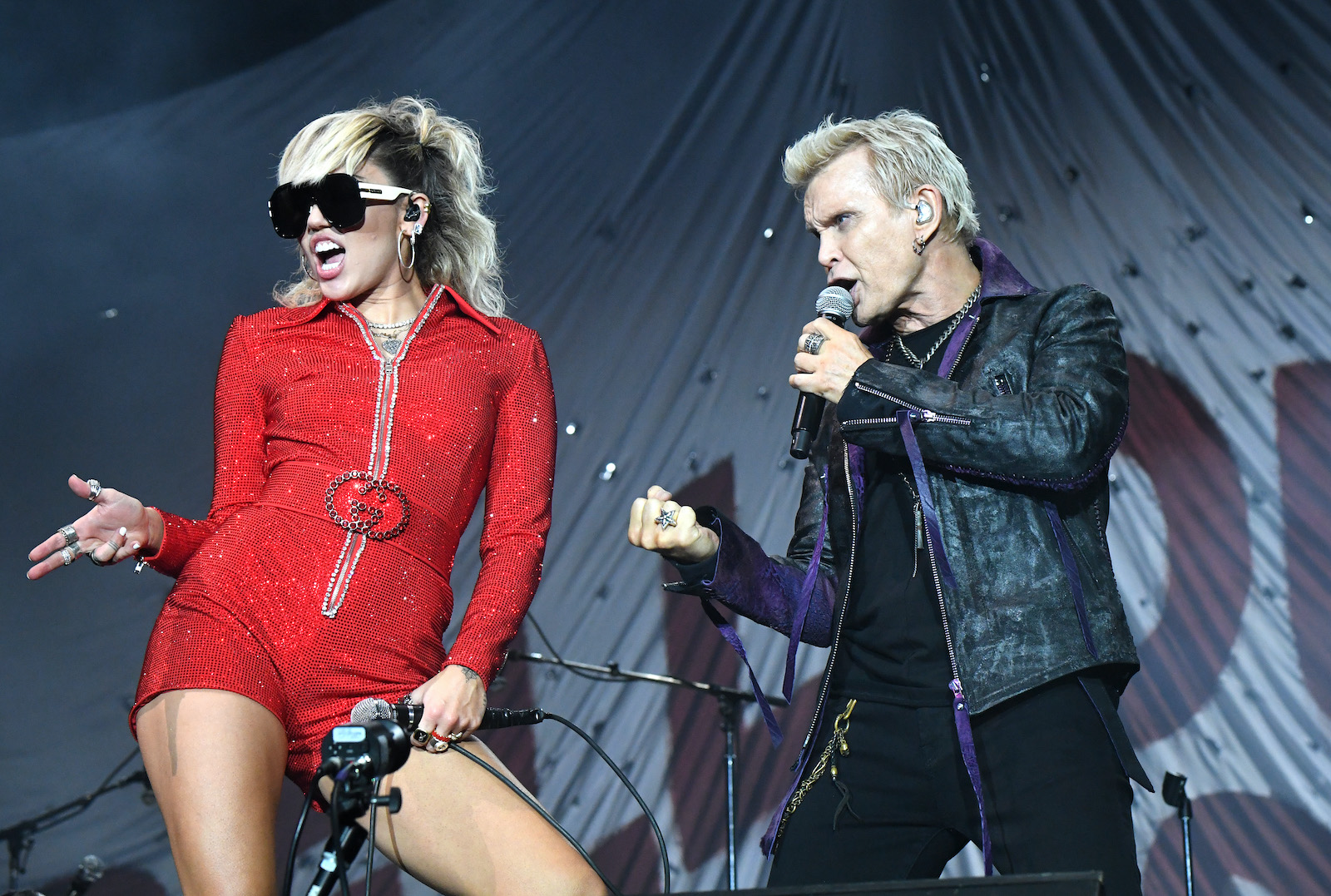 "I literally just finished it," Sandoval said. "That was a year ago." Of course, Cohen couldn't help but rib Sandoval a bit and added, "You finished it right before the show?"
The parting gift may have been one way for Cyrus to purge her stash. She revealed in 2021 that she was sober. "[I] haven't done drugs in years," she told Rolling Stone. "Honestly, I never try to, again, be a fortune-teller. I try to not be naive," she said. "Things f**king happen. But from sitting here with you right now, I would say it would have to be a cold day in hell for me to relapse on drugs."
Miley Cyrus posted about partying with Lisa Vanderpump in 2019
Cyrus was seen partying with the entire Vanderpump Rules cast in March 2019, including Lisa Vanderpump. "They FaceTimed with James Kennedy who is deejaying a show [on Saturday] in DC with [Miley's sister] Brandi Cyrus. And they were dancing and enjoying the night together along with other friends too," a source told US Weekly.
"Then Tom, Scheana [Shay], and Miley headed to Doheny Room and hung out at a VIP table," the source added. "They arrived there around 12:30 a.m. and stayed until 2 a.m." Kennedy posted about the FaceTime he received. "@mileycyrus and I on FaceTime?! Thanks @tomsandoval1 can't wait to play @shamrockfestdc tomorrow with @brandicyrus, #333," he posted to Instagram.
Cyrus also shared the moment on her Instagram story. She's seen dancing at the bar alongside fluffy Vander-puppy Schnooky and Vanderpump herself. "This is the definition of GOOPED!!!!" she wrote.
Tom Sandoval isn't the only cast member with a connection to the 'Wrecking Ball' singer
Scheana Shay is also friendly with Cyrus. Shay expressed support for Cyrus during her divorce and breakup with Kaitlynn Carter. "Try and stay strong and positive," she told Life & Style. "And you know, not every relationship is meant to be forever and definitely hard to go through a public break up but I think she's a very strong person and I think she's going to be just fine." 
Shay said she just wants to see Cyrus happy. "Anyone who makes her happy honestly, and supports her career," she said. She also addressed her friendship with Cyrus and if she's a close friend.
"I mean I hope so!" she exclaimed. "Her life is very busy so it's not like we hang out or talk regularly. I mean I love her. She's one of my favorite people I've ever met."
At the time Shay said she'd love to have another fun night with Cyrus, noting though that she knows Cyrus is pretty busy. "I would love that but we're both very busy and out of town a lot right now," Shay said. "So I'm not sure if that's in the near future but hopefully!"