'Vanderpump Rules': Tom Sandoval Hints at Hearing 'Weird Rumors' About Lala Kent and Randall Emmett
Did the Vanderpump Rules cast know Lala Kent and Randall Emmett's relationship was in trouble long before their rumored split?
In the latest episode, Tom Sandoval hints that while the cast respects Kent's wishes that they don't talk about her relationship, they have heard rumblings. Sandoval was upset that Kent went in hard on Brock Davies and Scheana Shay's relationship, while the rest of the cast is forbidden from talking about what is happening with her and Emmett. In last week's episode, he and Kent got into an explosive argument at a cocktail tasting party held at Lisa Vanderpump's house. Kent left the party in tears.
Tom Sandoval said he's 'heard weird rumors' about Lala and Randall's relationship
Sandoval was upset when he saw how Kent came for Shay but then insists that the cast remain private when it came to her relationship. "Over the years, you know, Lala's come after people but you're not allowed to bring up anything personal about her," Sandoval tells James Kennedy, Tom Schwartz, and Davies in a recent episode. "Yeah, of course, I've heard weird rumors about Randall. I'm not gonna bring them up." Kennedy interrupts Sandoval – "Yeah, same here."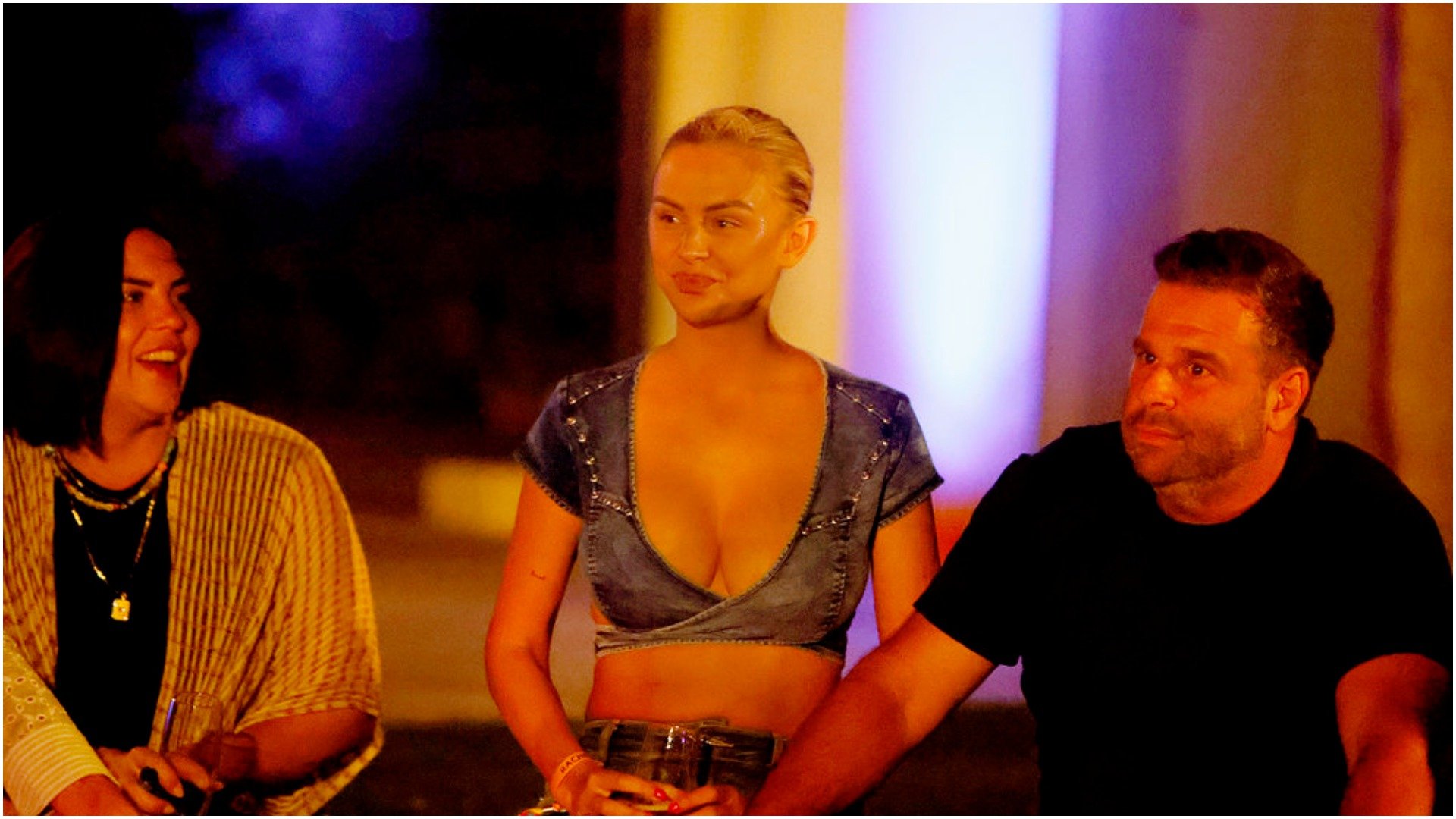 "I've gotten weird DMs about Lala and Randall's relationship," Sandoval says in a confessional. "But we've never been really allowed to know anything beyond surface level when it comes to Lala." He adds, "I don't know what goes on in that house."
"So for her to pass judgment on Scheana's relationship, it seems very hypocritical," he concludes.
Is Lala Kent held to a different standard than the other 'Vanderpump Rules' cast?
Later in the episode, Kent confronts Sandoval about the night they warred at Vanderpump's cocktail tasting party. "Well, I don't like the way things went down at all," Kent says to Sandoval. Sandoval agrees. So she wonders how they can work out their conflict.
"I don't want to start off by saying you owe me an apology," she says. "But what have I done that I have not acknowledged and apologized for that you're holding onto?"
"You've established your boundaries of things we can bring up and we can't when it comes to your personal life," Sandoval tells her. "And I respect that. I always have. When you brought up the stuff with Brock [and Scheana] it felt a little double standard. I felt like your boundaries were respected but like theirs weren't. Nobody brought up anything with you." Sandoval then added, "Come on … not with Randall …"
Earlier this season, Kent learned that Davies hadn't seen his children from a previous relationship in four years. Later, Davies shared with Kent in private, that his ex stopped him from seeing the children due to a domestic violence charge. Kent then announced what Davies told her at a dinner party.
Vanderpump Rules' Lala Kent said she told Randall Emmett they didn't need to get married
Kent was shocked when Sandoval said no one had brought up issues with her relationship. "Are you kidding me?" Kent asks. "I was labeled a home-wrecking whore." Emmett was married before he went public with his relationship with Kent.
Kent becomes upset, sharing that she feels isolated from the group and held to a different standard. But Sandoval said he was upset when people called her names. He also said she is isolating herself. But Sandoval says he understands her perspective. She adds, "We're all gonna do f**king better."
Toward the end of the episode, Kent and Emmett meet with Vanderpump and her husband Ken Todd. They discuss the wedding and Kent makes an interesting remark. "I've also told him we don't have to get married," she says in a confessional. "Like let's just stay together because we wanna be. If things go south like you can go f**king dip out on me. You don't have to worry about a thing legally. And he's like 'no.'"
Kent recently shared on her podcast that she was struggling but is not yet ready to share more about her private life. She also hosted the podcast alongside Emmett but he was not on the broadcast.