'Vanderpump Rules': Tom Sandoval Lashes out at Lala Kent – Says She Is 'Almost Always the Aggressor' but 'Plays the Victim'
Tom Sandoval from Vanderpump Rules struggled to remain quiet when Lala Kent told Scheana Shay she was concerned about Brock Davies' history. Sandoval pointed out that Kent was attacking Shay but then shrunk down and acted like she was the victim.
Kent stirred up a considerable amount of drama during an earlier episode when she learned that Davies' ex-wife had a restraining order on him after a domestic violence charge. Kent, along with the rest of the cast had dinner at Lisa Vanderpump's home, which is when Vanderpump asked Kent why she was so quiet. When Kent started to express her concern, Sandoval became so agitated he even snapped at Vanderpump.
Tom Sandoval said Lala Kent plays the victim
Sandoval tried to talk over Kent and when Vanderpump told him to let Kent speak he snapped, "Give me a f**king second here," to Vanderpump. She immediately told him to apologize and he did. Sandoval waited for Kent to address Shay. Kent was angry with how Shay spun their last interaction. She told Shay she was "extremely hurt by you" and "I think you are dangerous as f**k."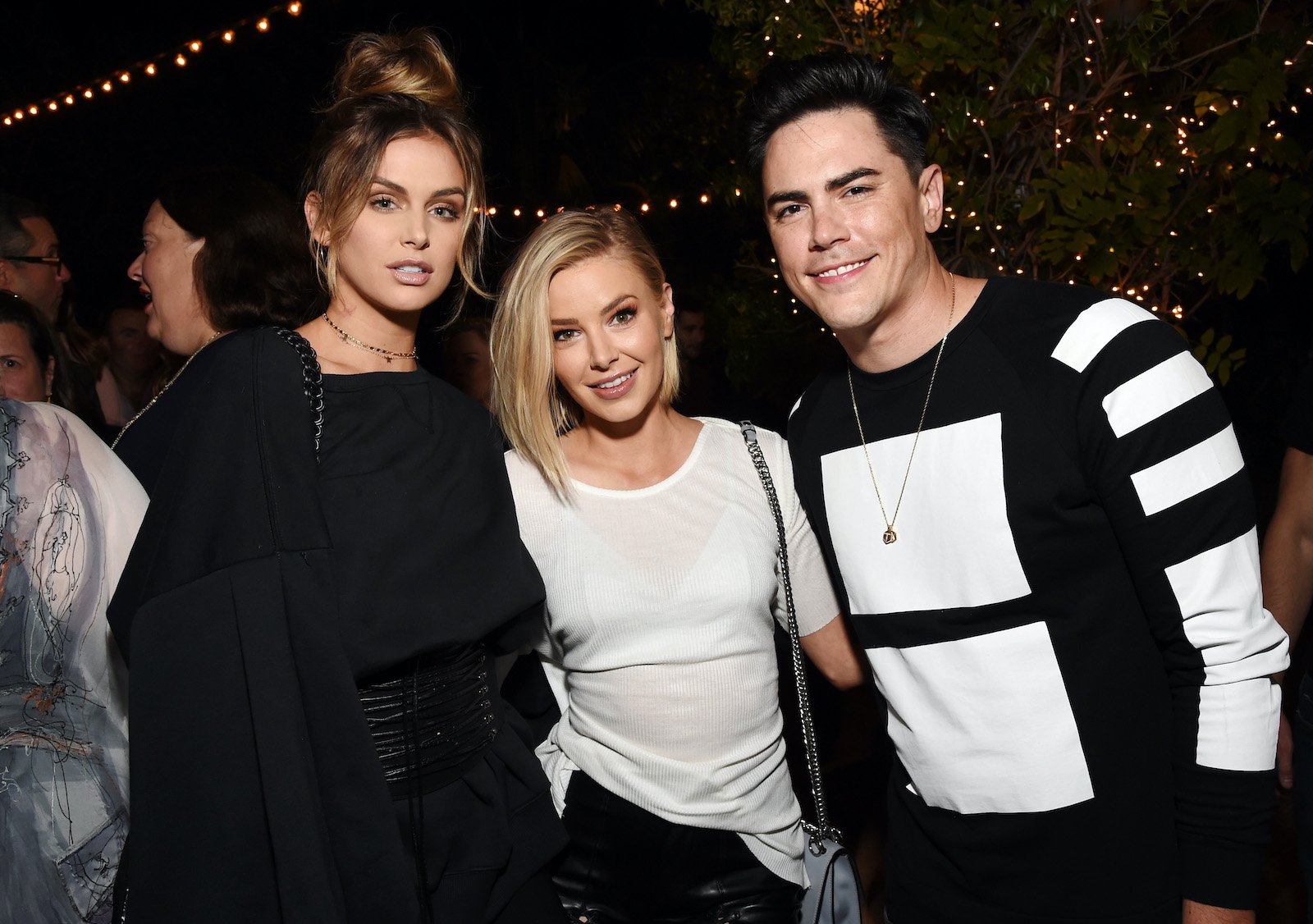 "Lala's is almost always the aggressor," Sandoval said in a confessional. "But plays the victim. She has absolutely no business talking about Brock. None."
Shay then said she wanted to hear what Sandoval had to say. And while Shay wanted to hear Sandoval's thoughts, Kent doesn't love what he had to say.
Lala Kent shoots back at Tom Sandoval while swiping at Brock Davies
"Lala when you first started dating Randall [Emmett], you had all these stipulations and all these –," he began to address Kent. But Kent suddenly tried to cut him off. Earlier in the episode, Sandoval's girlfriend Ariana Madix recalled how they were muzzled early in Kent and Emmett's relationship because he was coming off a marriage.
"What you're not gonna do is talk about my fiance," she said pointing her finger at Sandoval. She then shifted the conversation back to Davies. "This man hasn't seen his children in four f**king years. Alright? How dare you!" Kent continued referring to Emmett as a "stand-up man."
But even Davies then said to Kent, "You chose to sit there and played the victim on this. I came to you. I'm not playing the victim." Kent wasn't having it, reminding Davie he hasn't seen his children in four years. She then told Davies he is playing the victim.
Lala Kent leaves Lisa Vanderpump's dinner party in tears
"If I came to you Lala, and I was like 'Hey I heard 10 years ago that Randall did some sh*t' and I brought it up to other people, its f**king –," Sandoval said. Kent lashed out at Sandoval, asking him what he is talking about. But Sandoval mocked Kent.
"Oh Scheana I'm really looking out for you, girl," Sandoval said mocking Kent's concern for Shay. "That's why. That's why."
"I need you to shut the f**k up," Kent said. Meanwhile, Madix is seen finishing her wine and giving Kent a side-eye.
"I'm annoyed, it annoys me, Lala," Sandoval said.
Suddenly, Katie Maloney-Schwartz gets involved. "Are you punking us right now or are you just being a punk?" she asked him.
Kent said she's done and that she and Shay don't mesh well as friends. "Sandoval I hope you got your demons out," she said to him before leaving Vanderpump's house.