'Vanderpump Rules': Tom Schwartz Describes Season 10 – 'Our Pain Is Your Pleasure'
Tom Schwartz knows he's in for more pain than pleasure on Vanderpump Rules Season 10. The Tom Tom restaurant owner will have to relive watching his marriage to Katie Maloney break up and head for divorce when the season plays out.
But the season 10 trailer teased several Vanderpump Rules breakups and new romances, harkening to the drama the series became known during its infancy stages. Brock Davies, who took a side role on season 10 told Showbiz Cheat Sheet that Vanderpump Rules fans are getting their show back.
"I felt like you guys had Vanderpump Rules and in season 9 was kind of like, what do we do here?" he shared during a FanRoom Live event. "And it was definitely a lot of exposure. So hopefully this season the fans also get their show back, which is the group that they've watched for nine years or 10 years, come back into the main light and then we can grow together that way. So this season, I definitely took a step back."
'Vanderpump Rules' Season 10 teases pain for some of the cast
There are almost always tears on Vanderpump Rules, but this time it's Schwartz and Maloney who are singing the blues. "It's a new landscape. I think you're really going to enjoy it. Our pain is your pleasure," Schwartz joked during an interview for PATRÓN with Showbiz Cheat Sheet.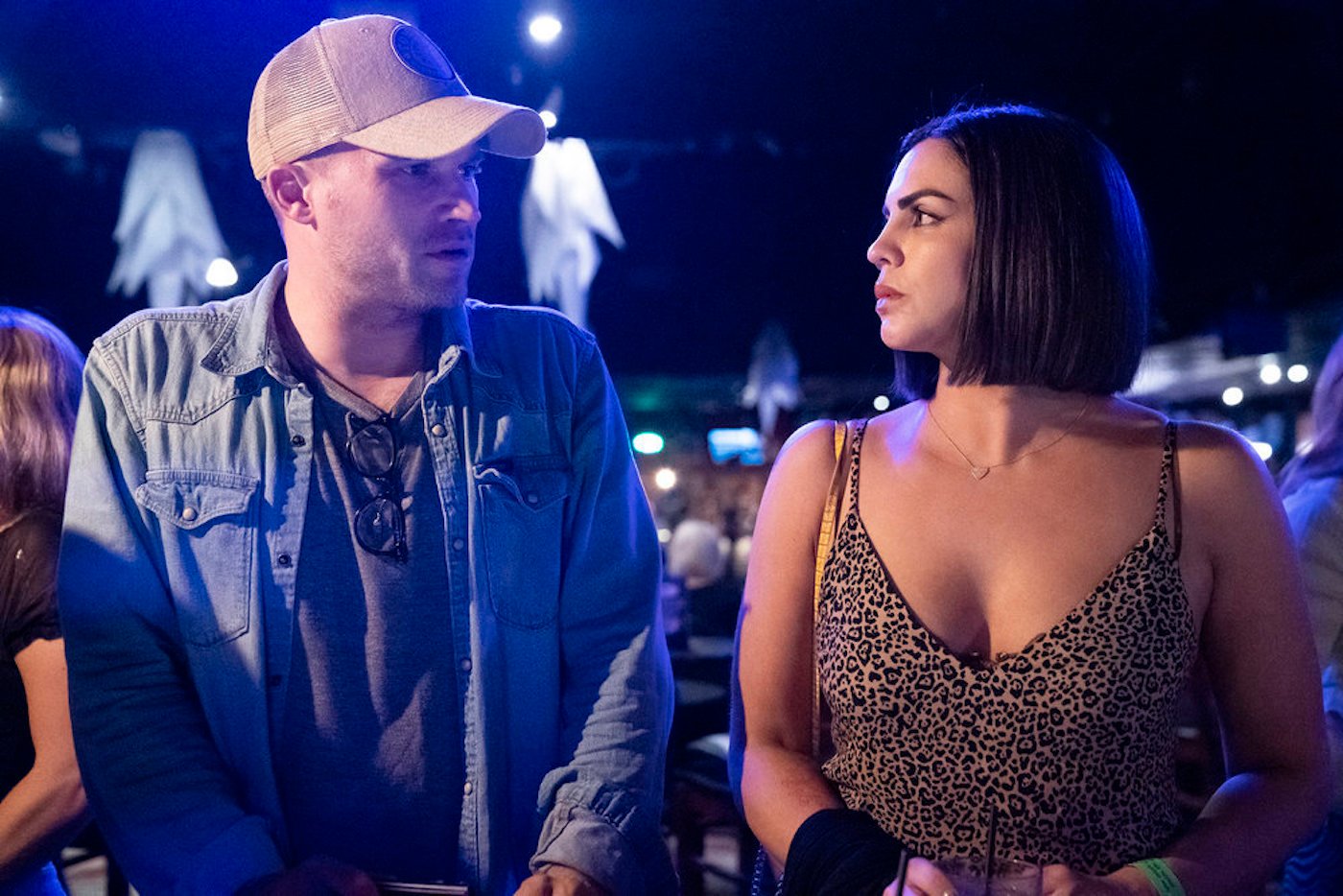 He admitted that he was in a tough spot when he briefly filmed for Bravo's Winter House, revealing that Maloney told him she wanted a divorce as he was about to head to Stowe to make a guest appearance with Tom Sandoval.
"It was like a wonderful little sabbatical from a very emotional moment in my life. I was fresh off the divorce," Schwartz revealed. "The cast didn't know this but, before I left to go hang out with them in Stowe, Katie and I sat down together and she asked we just not mention the divorce. She wasn't ready to talk about it publicly. And I had to respect that."
"But also, you know, I was just dying inside," Schwartz added.
'Vanderpump Rules' couples uncouple and find new romance on season 10
Schwartz and Maloney weren't the only couple who had uncoupled. Raquel Leviss and James Kennedy, who announced their break up during the Vanderpump Rules Season 9 reunion found themselves in new territory. Plus Lala Kent and Randall Emmett had split.
Complicating matters is when Leviss and Schwartz hook up. The short-lived romance causes a major divide in the friend group. Schwartz and Maloney's divorce began in an amicable place and the friends didn't take sides – until now. "I never had hatred for you and now I do," Maloney confronts Schwartz in the season 10 trailer. "I think you're pathetic, I think you're a drunk and I think you're a loser."
Kent is now a single mom and trying to date. "Dealing with the aftermath of a deceitful relationship, Lala Kent is battling for custody of their child and figuring out how to date as a single mother, but after a lengthy dry spell is eager to roll in the sheets," Bravo teased.
Kennedy quickly found love after his split from Leviss. But new girlfriend Ally Lewber is suddenly questioning their romance when suggestions surface about Kennedy and Kent's romantic connection.
'Vanderpump Rules' wedding and new businesses
While there are plenty of breakups, there are blossoming romances. Scheana Shay and Davies wed, but she creates drama when she suggests to Schwartz that he hook up with someone in their friend group. Of course, this puts her at odds with Maloney and divides the cast.
Caught in the middle is Ariana Madix. She continues to work on launching a sandwich shop with Maloney while playing referee in her friend group.
Vanderpump Rules Season 10 also shows the arduous process Sandoval and Schwartz face when it comes to opening Schwartz & Sandy's. In fact, Schwartz wonders in the trailer if the stress from opening the restaurant is what ended his marriage.
Vanderpump Rules Season 10 returns on  Wednesday, Feb. 8 at 9 p.m. ET/PT on Bravo. Catch all prior seasons on Peacock.