'Vanderpump Rules': Was 'Turtle' From HBO's 'Entourage' Really Based on Randall Emmett?
While the story of HBO's Entourage is loosely based on Mark Wahlberg's rise to fame and the friends around him, are the characters in the show really based on real-life friends?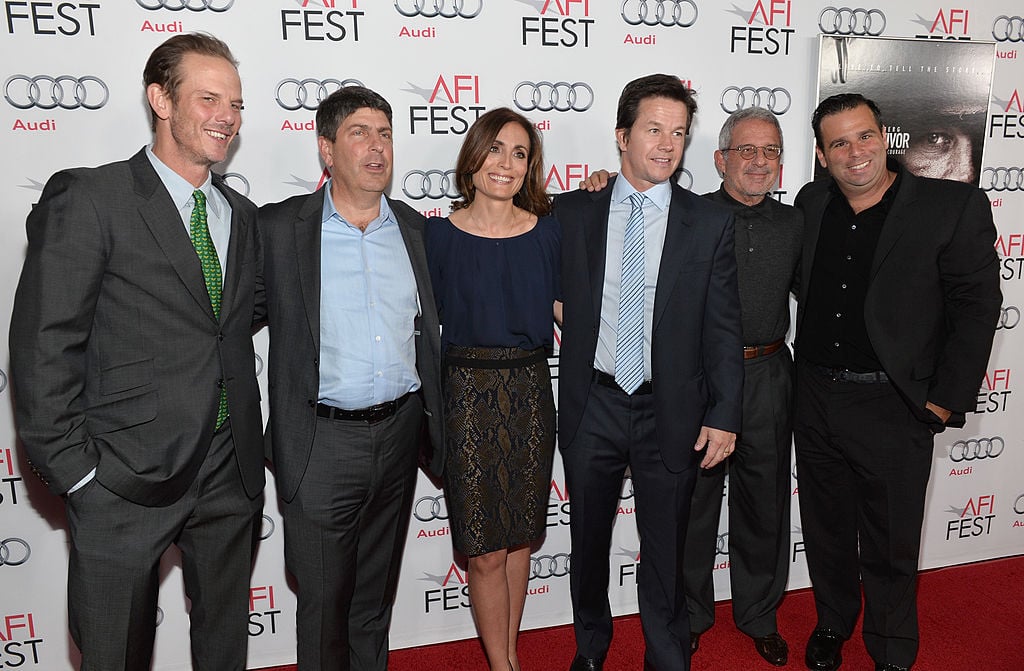 True, producer Randall Emmett from Vanderpump Rules was part of Wahlberg's "entourage" and he worked for the actor as his assistant. Emmett met Wahlberg through a friend and had an instant connection over their mutual love of film, The New York Film Academy reports.
Entourage features a character named Turtle who was friend turned assistant to actor-character Vincent Chase. For years Entourage fans believed Turtle was actually Emmett but is that entirely true? Yes and no.
Turtle was based on several assistants
While Entourage viewers may have gotten some serious Emmett vibes from Jerry Ferrara's portrayal of the character, Emmett says he can't take full credit for the persona. "It's not directly based on me," he shared on the Behind the Velvet Rope with David Yontef podcast. "Because there was another kid, there were a bunch of assistants and we were kind of all blended. The assistants were kind of a mishmash of two or three of us."
Adding, "There was another kid that dressed like Turtle, you know? I was the longterm assistant. And then 'E' [Eric Murphy] it was his first assistant, not his manager. His manager didn't want to be a character, who was my boss, like, you know, still works for Mark today. But is more of a road manager. And he's a producer on Entourage."
RELATED: 'The Office' Has Multiple Connections to 'Entourage'
"So I kind of worked for 'E'," he recalls working for the man who came to Hollywood with the character Vincent Chase. "That was my boss when working for Mark. And then 'E' is older and it became a much more important position to Mark."
The character was based on three people
Emmett says Turtle was inspired by there different assistants, including himself. "But I think there's about three of us that kind of were put together and inspired by it," he recalls.
"You know, I'm sure that there are stories they took from me and stories they took from him," he continued. "And, but at the end of the day, the real 'E' Eric Weinstein is my friend who I love was never the manager. You know, he has a manager, Steve Levinson, who was the creator of Entourage with Mark, and yeah, some of the things were like creative license, I guess."
RELATED: 'Vanderpump Rules': Lala Kent Is Engaged, What Is Randall Emmett's Net Worth?
"But definitely that story on Mark is, is generated from all of us," Emmett shares. "All of us, were a contribution to that story because we all lived that, you know, that entourage life."
Emmett joked about always being part of 'Entourage'
He also shared a story about how he always used to think he'd die on a flight with Wahlberg as a forgotten passenger. "Rewind one last thing. I mean, I laugh about the Entourage," he adds.
"Mark and I were once on a flight where, you know, and this is years ago, so not when I was the assistant, but we're both going to do a movie in Louisiana," he recalls.
RELATED: 'Entourage': Where Is the Cast Now
"He had a lot of producers executives on the plane. I had a couple of assistants and there was a big storm in Louisiana. I'm a bad, bad flyer. And I always, I joke and I'm like, 'Every time we're in like some bad flight, bad storm where I think it's over, I'm like 'See now I'm going to die and it's going to be Mark Walberg and Entourage.' I'm not even going to have a name if I die on this flight. But no, he's great. And he still has the same guys around him, very loyal like me, you know, we're very loyal to each other and our friends."