'Vanderpump Rules': What Happened to Jax and Brittany and Were They Fired?
What happened to Jax Taylor and Brittany Cartwright from 'Vanderpump Rules'? Fans wondered if they were fired from the show or if they just decided it was time to leave. Lisa Vanderpump may have offered the biggest hint as to what happened.
Jax Taylor and wife Brittany Cartwright were visibly absent from Vanderpump Rules Season 9. But did they leave for greener pastures or were they fired from the show? Cartwright's exit appears to be collateral damage and that the reason why the couple is no longer on the show has everything to do with Taylor. So what happened to Jax and Brittany on Vanderpump Rules?
Was Jax Taylor fired from 'Vanderpump Rules'?
Taylor parted ways with the series during its extensive hiatus, putting doubt in fans' minds that a season 9 was even possible. But, Lisa Vanderpump hinted that leaving the show wasn't exactly Taylor's decision. "Was I surprised what they decided? Well, if you put it like that, yeah. I would have been really surprised," Vanderpump teased about if Taylor and Cartwright were in the driver's seat.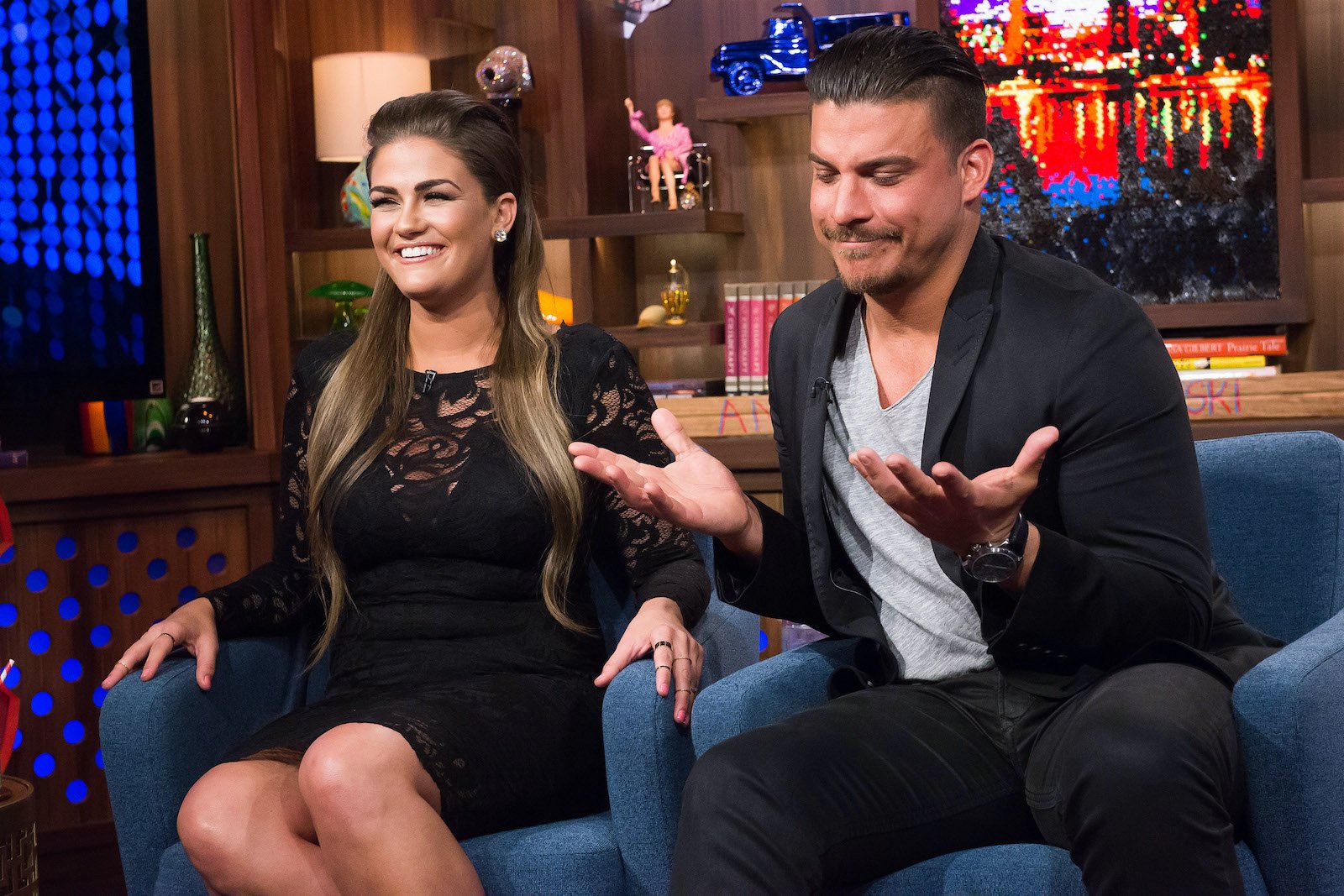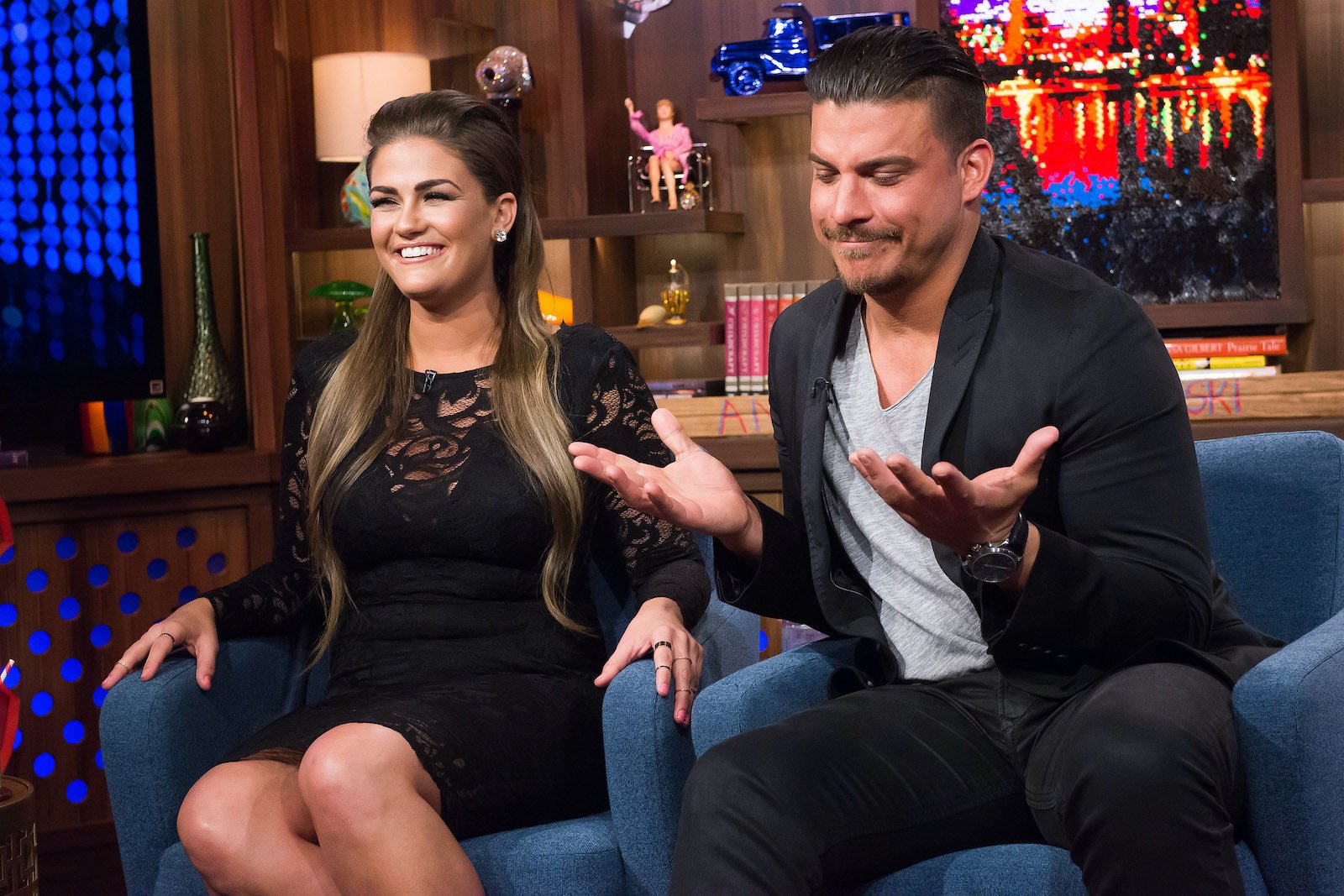 She added, "Who makes the rules? It's not me. … Bravo, they produce the show. Even though I'm an executive producer on it, you know, they make most of the decisions." Taylor and Cartwright fielded several questions from fans wondering about their departure. Finally, Cartwright replied, "Do you guys really truly think we got to write whatever we wanted?"
Jax Taylor insists they decided to leave 'Vanderpump Rules'
Taylor and Cartwright issued similar farewell statements on Instagram in Dec. 2020, which also raised fans' suspicions. They both wrote, "Although this is difficult to share, [we] will not be returning for another season of Vanderpump Rules. We are excited to take this time to focus on our growing family and share with you our new endeavors."
Taylor then said on Instagram that being on the show "it doesn't make sense anymore" for his family. He also added, "I just couldn't see doing this same type of show with a child. My marriage and family are more important." Taylor admitted that "it's time to move on…. we had a good run."
At the time he kept teasing new shows and that he was "filming" new projects. He and Cartwright are also brand ambassadors and appeared on NBC's Open House episode in April.
Do Lisa Vanderpump and still Jax Taylor speak?
Taylor's departure came after former original cast members Stassi Schroeder and Kristen Doute were fired. He grumbled about Vanderpump when fans asked him if he still speaks to her. "I don't talk to Lisa now, I haven't spoken to her," he said during an Instagram Live in March. "She's in her own world, and I don't really … she's another one that, eh, I could care less about. She's in her own world. Nothing mean against her. I just don't really care either way."
He then shared which cast members he continues to speak to. "The only people that I stayed in contact with on the regular like day to day … I still talk to everybody day to day. Like I talk to Stassi probably three to four times a week," he said. "And I talk to Beau [Cleark] every day." Taylor added that he speaks to Randall [Emmett] daily, plus Tom Schwartz. "I talk to Katie [Maloney-Schwartz]."
"I talk to Lala [Kent] a lot," he said. "I talk to James [Kennedy] once in a while. That's about it really. I have no interest in anybody [else]. I'm like a dad now. I don't really have interest in going to bars."  He then added, "Kristen, too, I'm sorry," he said. "Kristen Doute, I talk to her every day. I don't know why Kristen and [her boyfriend] Alex as well. Sorry, I forgot about somebody. Yeah, I talked to them probably the most Kristen. Alex."