'Vanderpump Rules': Why Did Lisa Vanderpump Name Her Restaurant SUR?
Vanderpump Rules fans know that Lisa Vanderpump's signature restaurant SUR stands for "Sexy Unique Restaurant" but how did she arrive at the name?
Bravo asked several cast members if they knew the name's origin and many had no idea how the moniker ended up becoming the face of the restaurant. "It's a sexy restaurant, but I don't know if it's … well it's unique too," Katie Maloney- Schwartz said in a Bravo digital original. Owner Lisa Vanderpump shared why she named the restaurant SUR.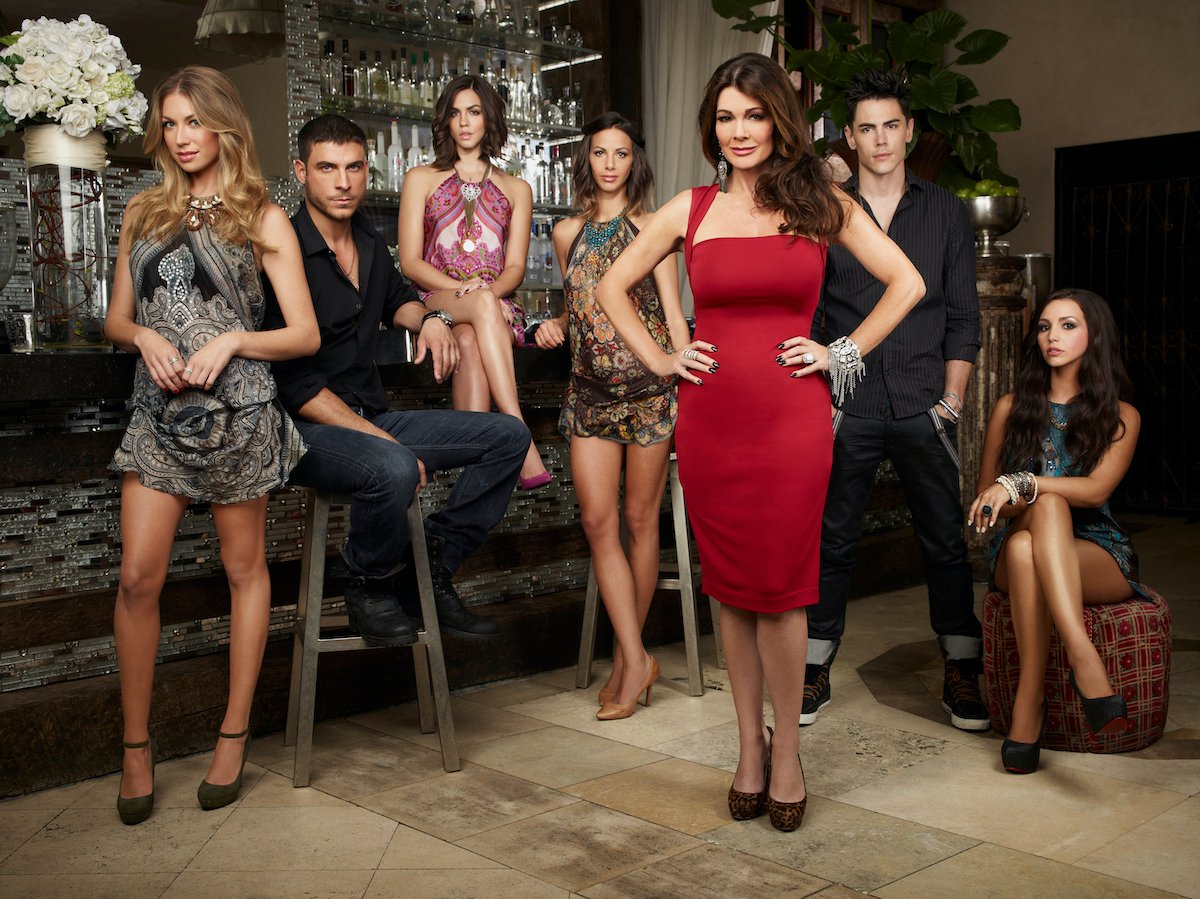 SUR came with its name, Lisa Vanderpump shared
While Vanderpump is credited for naming the restaurant "Sexy Unique Restaurant," the place actually came to her with the name SUR. "A lot of people have asked me, you know, what the name SUR means," she shared. "It had its name before I actually got involved with it when it was just a very, very tiny restaurant. And it's Spanish for South. We ended up putting it on the walls, Sexy Unique Restaurant."
Guillermo Zapata and wife Nathalie Pouille-Zapata became co-owners, along with Vanderpump and her husband Ken Todd. That's when Vanderpump added her signature style to the establishment from the decor and menu to spicing up the name.
RELATED: 'Vanderpump Rules': Max Boyens Won't Be Working at Tom Tom as Tom Sandoval and Tom Schwartz Rebuild Staff
Vanderpump began work on the restaurant when she was still on The Real Housewives of Beverly Hills. "As you will see it play out on The Real Housewives of Beverly Hills, who were following my story, it was a stroke of luck when the premises next door to SUR became vacant," Vanderpump shared on the SUR website.
"I knew immediately that I could create something unique, sexy and had huge potential just by the fact that it had a garden, the height of the vaulted ceilings, the basic architecture was a gift," she added.
Most 'Vanderpump Rules' cast members didn't know SUR's name origin
Many of the SUR-vers had no idea how the restaurant was named. "To be honest, I didn't even know what SUR meant," Jax Taylor admitted. "I thought it was some Spanish word that meant something … Spanish? I don't know!"
"I don't know who came up with the 'Sexy' acronym," Maloney-Schwartz said. Adding, "I didn't care. To me, it meant money. A paycheck." She then joked, "It's very pretentious to call yourself sexy and unique. Even if you are!"
"It means like South in another language," Stassi Schroeder said. "I don't even remember what I thought."
RELATED: 'Vanderpump Rules': Scheana Shay Reveals Her Biggest Regret From the Last 10 Years on the Show
"Oh my God, I had no idea," Kristen Doute remarked. But then said, "I knew for a fact, that when Guillermo opened the restaurant … it also means 'on' in French and his wife is French, Nathalie." Adding, "I mean it has to be a Lisa thing. And she renovated the entire place. It's all her decor. It's her interior design. She's brilliant at what she does. But that she named her house Villa Rosa so of course, she'd say it's a Sexy Unique Restaurant."
Scheana Shay said in a press interview, "I didn't know anything about that. I was just like I knew SUR was the cooler Villa Blanca. Everyone wanted to work at SUR."