'Vanderpump Rules': Why Stassi Schroeder and Beau Clark Went Ahead With Their Wedding Despite COVID-19
Former 'Vanderpump Rules' stars Stassi Schroeder and Beau Clark recently revealed that they decided to go forward with their wedding despite the COVID-19 pandemic.
Stassi Schroeder has had a life-changing year. First, she got pregnant, and then she got fired from Vanderpump Rules. On top of all that, her plans to get married in Rome were shot down due to the coronavirus (COVID-19) pandemic. But even though Schroeder and Beau Clark were not able to get married in Rome, they still went through with their nuptials.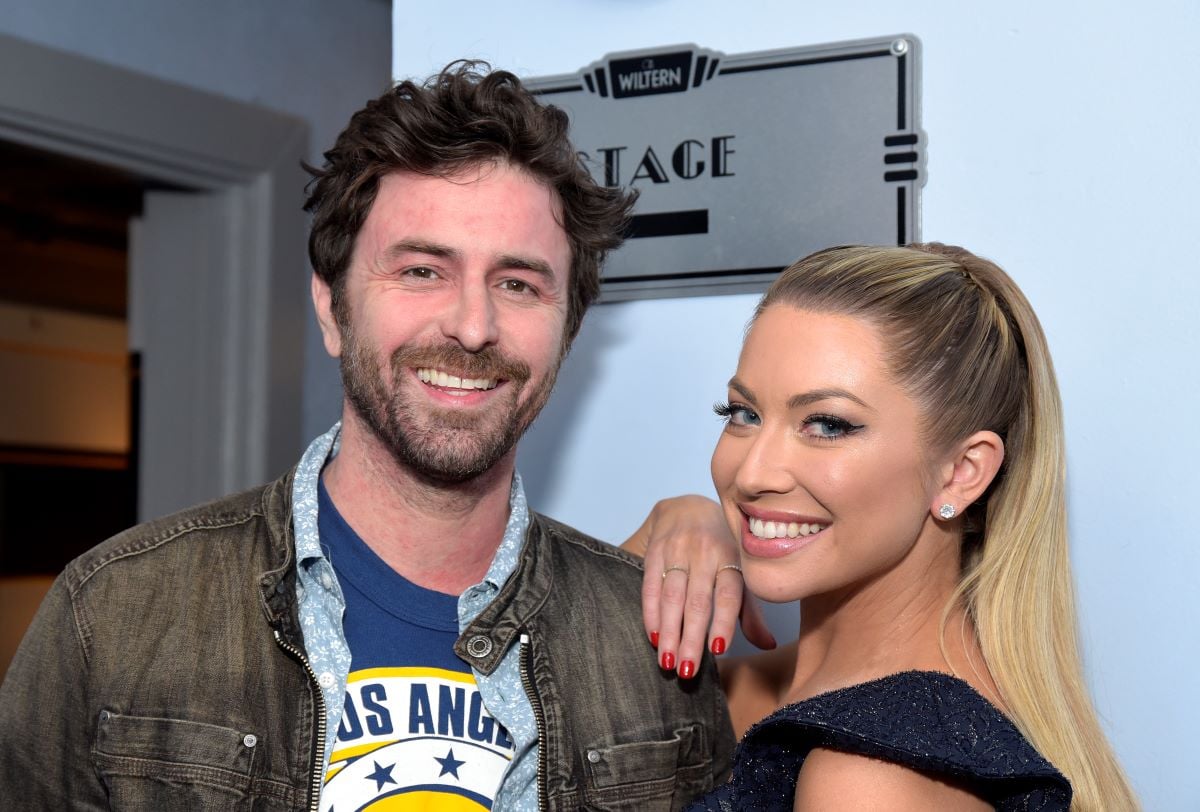 Stassi Schroeder and Beau Clark went through a lot to get married in Rome
Getting married in another country is no easy feat. Normal weddings take a lot of planning and preparation but destination weddings require even more as the couple must have all of the right documents and permits to legally be married in another country.
"Because we're doing it in another country so it's like, and also dealing with production and stuff and trying to make sure that the venues allow filming," Beau told HollywoodLife in December of all they were going through to plan the wedding. "Like, our first choice they didn't allow filming so that was a bummer."
Schroeder and Clark started prepping for the wedding far in advance so that everything could be perfect on their special day.
"We're given a year, but my sister's translating some of the documents and it's going back, and production is going back so we're just still waiting to hash out all the logistics of being able to film," Beau continued "But it's going, so we're not stressed and I feel like at least we have enough time. I feel like we're in limbo, but we've at least begun to start the first steps. We just have to wait for all the filming permits and going from one country to another country."
Beau and Stassi got married anyway
Since the pandemic pretty much put a halt to nonessential travel and large group gatherings, lots of couples have decided to postpone their weddings. On Oct. 7, which would have been their original wedding day, Schroeder announced that she and Clark were actually already married.
"Today would've been our wedding day," she captioned a video of the quaint nuptials. "We went and did it anyway. Married Sept 2020. Hopefully Italian dream wedding Oct 2021."
So, why did they go ahead with the wedding?
"Stassi and Beau wanted to be married before their baby arrives so they decided to have a tiny safe wedding and they're so happy they did," a source close to Schroeder and Clark told HollywoodLife.
The loved-up couple apparently didn't want to wait any longer to tie the knot.
"Stassi and Beau decided go ahead with their wedding and not let the pandemic put off one of the most important days of their lives," a second source told the outlet. "They were so excited to get married and were planning all the details for their dream wedding in Rome, since Beau has so many extended family members in Italy and because they wanted to keep things really intimate.
"But of course, the coronavirus changed everything and they didn't know what to do," the source continued. "Stassi and Beau ultimately decided to not wait any longer because once their baby girl comes, things are going to be a lot more hectic with traveling and planning so they went for it. They have no regrets because it was a beautiful day."
The wedding was held in Katie Maloney Schwartz and Tom Schwartz's backyard and fellow Vanderpump Rules stars Lala Kent, Randall Emmett, Brittany Cartwright, and Jay Taylor all attended the union, along with Kristen Doute.