'Vanderpump Rules': Will Beau Clark and Randall Emmett Let Their Daughters Date Jax Taylor's Son?
How did Beau Clark and Randall Emmett from Vanderpump Rules react when asked if they will allow their daughters to date Jax Taylor's son? Resounding laughter.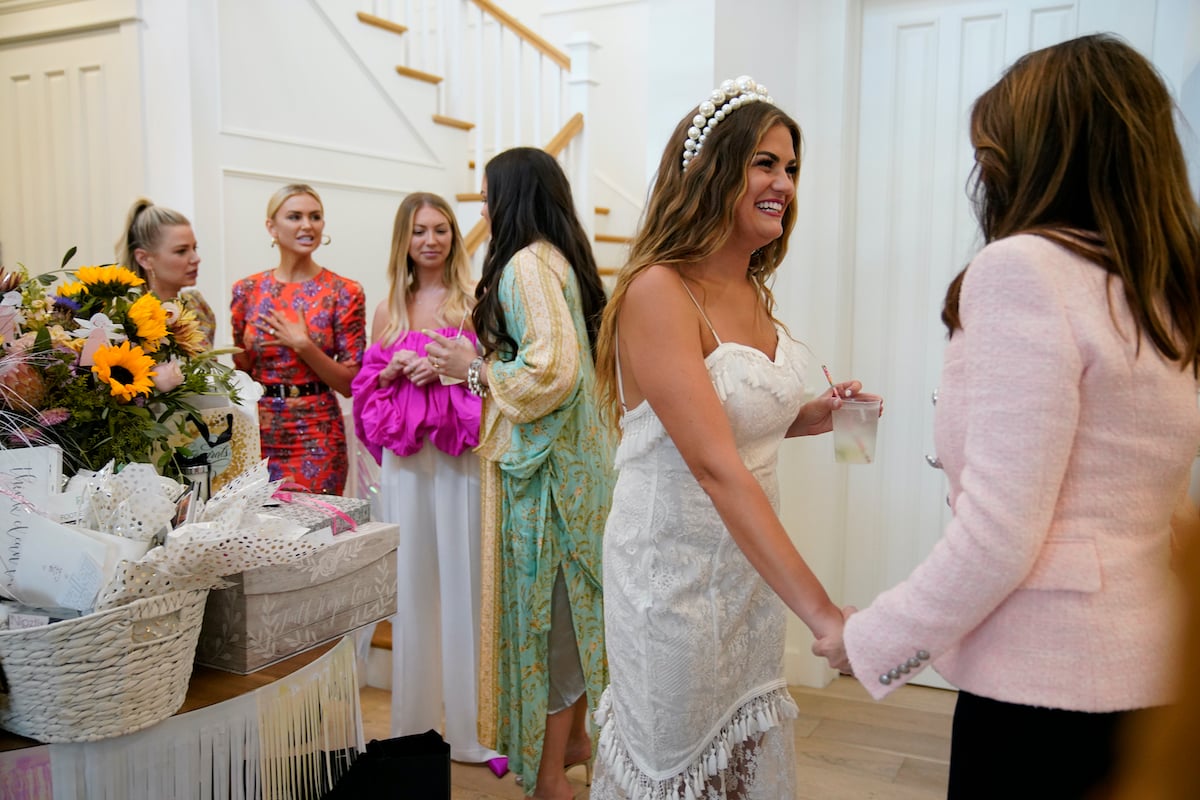 Clark and Taylor joined Emmett on his and Lala Kent's Give Them Lala podcast. Clark and wife Stassi Schroeder, plus Kent and Emmett are expecting baby girls. Taylor and wife Brittany Cartwright are anticipated to have a baby boy, due in April 2021.
After minutes of gut busting laughter, Emmett took a shot at the question. "I'm gonna be straight up like Lala's been teaching me to be," he said. "I love Jax. But not, no. But f**k no."
"I'm gonna trump that and be like, hell f**ing no," Clark echoed dragging out the word no.
Jax Taylor's son is going to have game
Emmett and Clark agreed that Taylor's son will be good looking and have game. "Jax's son is gonna be such a stud," Emmett said. "That I am gonna have to keep my daughter so far away. Three school districts away!"
"Even when COVID's over I'm gonna be like hey little man, six feet apart," Clark added. "Six feet apart!"
Emmett mused that Taylor and Cartwright's son will be extremely good looking and have all the game in the world. "And he's gonna be a charmer," he added. "Because Brittany is such a sweetheart. So he's gonna have Jax's game, Brittany's sweetness and class. And Jax's looks and Brittany's looks. Forget it! Off the table!"
Then Taylor was asked if he'd let his son date their daughters. "Sure I would," he said. "Keep it all in the family."
Brittany Cartwright has had a tough pregnancy
Taylor recently shared that Cartwright had a rough few months of pregnancy. "I feel so bad for her because she, Brittany is having a little rougher pregnancy than some people," he said on Katie Maloney-Schwartz's  Dear Media You're Gonna Love Me podcast.
"I mean, every woman is different, but she's literally thrown up every single day," he said. "And she's constantly throwing up, but you know, the doctors think that's normal. It's a healthy baby."
"I was asking her, I was like, is this going to, I mean, you've had a rough ride," Taylor said. "I was texting you this morning. I'm like, is this going to make you not want to have another one? And she's like, no, not yet. I'm still gonna do it, but I've heard that some rough pregnancies make it so moms don't want to have another one after that because they don't want to go through that again."
Maloney-Schwartz noted that she noticed a positive change for Cartwright around her 16th week of pregnancy. "She was sick every day, horribly," she recalled. "And then like right when the 16th week started, it's like overnight, just everything changed."
"I mean, I've, you know, I've thrown up when I got hungover, but I can't imagine throwing up for months on end," he said. "I just cannot imagine that women have it tough, you know, they really do. She's like, well, I don't have my period anymore, but I throw up every day."