'Vanderpump Rules': Will Lala Kent's Fiancé Randall Emmett Return to the Show?
'Vanderpump Rules' Season 9 is up in the air. After Lala Kent and Randall Emmett got into some recent drama, will Emmett still be on season 9 if there is one?
Lala Kent and Randall Emmett have been going through some drama in the public eye lately. After Kent deleted all of Emmett's pictures from her social media, people didn't know if the Vanderpump Rules couple was still together. Now that they have confirmed that it was just a slight lover's quarrel between them, people are wondering if we will get to see more of Emmett on the show.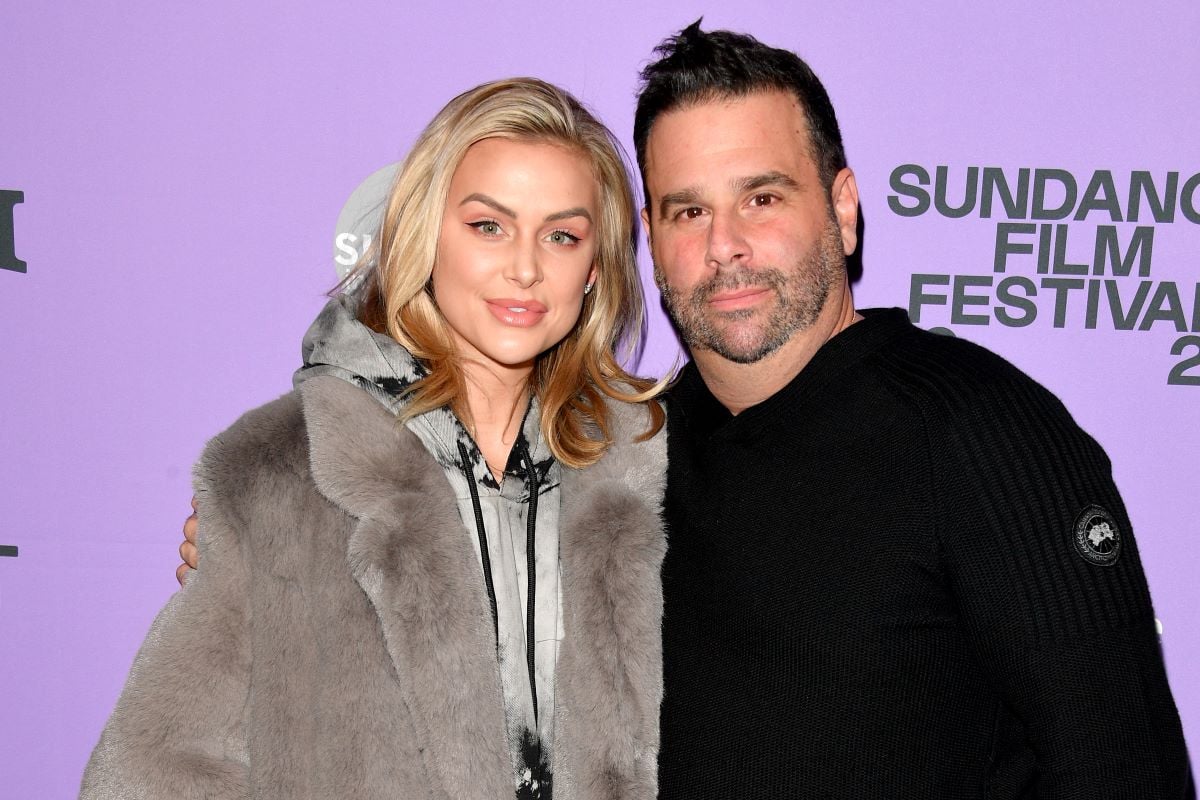 Lala Kent used to keep Randall a secret
Kent and Emmett actually met while Kent was working at SUR.
"So, we actually met at SUR," Kent told Cosmopolitan. "How crazy is that?! He came in for a Christmas dinner and sent his assistant up to me and asked me if he could get my manager's contact info because he wanted me in a film. And so then we started that whole process, I booked the film and then we just had this instant connection. It was my first season of Vanderpump [Rules]. I think only like, three episodes had aired of season 4. I was like, OK, I'm going to let my guard down. Whatever's happening, I like it, you know? He makes me laugh. Give it a try."
When they first started dating, Emmett was still married to his ex-wife Ambyr Childers. The two did not get divorced until 2017. So, for a while, Kent was extremely secretive about Emmett's identity on the show. She would show off the benefits of dating Emmett, like the expensive bags, the gifts, and lavish trips, but would never say who exactly they were coming from.
Randall decides to go on the show
Kent got a lot of heat from her costars for not showing her relationship on camera. Some of the other cast members didn't think it was fair that their relationships had to play out on-screen while Kent got to keep hers private. Eventually, Kent was able to convince Emmett to go on the show.
"She had to do a lot of begging," Emmett told Us Weekly in 2019. "Here's the thing, for three seasons she asked politely slash begged, and then we got to a point where we decided, she said, 'Look please, it'll be a nice thing to show who we really are.' And … Lala gets her way. There you go. They make assumptions.
"But I think it was nice for us to just have some of our moments, and even though it was completely foreign and uncomfortable [for me] on every level, but I'm with my partner and my best friend so she made it OK and bearable," he continued."The best part is it will be nice to open up a little bit and show people how we are and take away the mystique. So, I'm petrified but excited that people get to see us."
Will Randall come back to 'Vanderpump Rules'?
The next season of Vanderpump Rules is up in the air. After four members of the cast were fired due to racial incidents, fans are wondering if the show will even be renewed for a ninth season. And if it is renewed, no one knows when filming will be able to resume due to the COVID-19 pandemic. But if the show does start filming for another season, Emmett says he will be a part of it.
"It was an experience that I'm not comfortable doing because I like to be behind the scenes," he told Us Weekly. "The plus was that I got to see my fiancé a lot which I never … during the filming I [didn't]. I really enjoyed it at the end. In terms of coming back, if they ask me to do this again, I'm sure I'd [return]. You want to support your partner. My fiancé supports all the films I go off and do or when I have to leave, so I feel like it's my obligation to support her career. It was fun and I'll do it again if they want me to."