Vanessa Bryant's New Tattoo Honors Late Daughter — Plus Other Tattoo's She's Gotten Since Kobe's Death
Tattoos can carry many meanings. Sometimes, they're a way to remember a shared experience and feel a permanent connection to a group of people who shared a moment of your life. Sometimes, they're a way to show off our love for a significant other.
Other times, they're a way to commemorate a life we lost too soon and keep a memory of the ones we loved and lost close to us for all time. Recently, Vanessa Bryant got a new tattoo to help honor her late daughter's life, and it's not the only permanent reminder of the love she shared before the tragic accident that took her husband and daughter from her.
Vanessa Bryant was married to Kobe Bryant for nearly two decades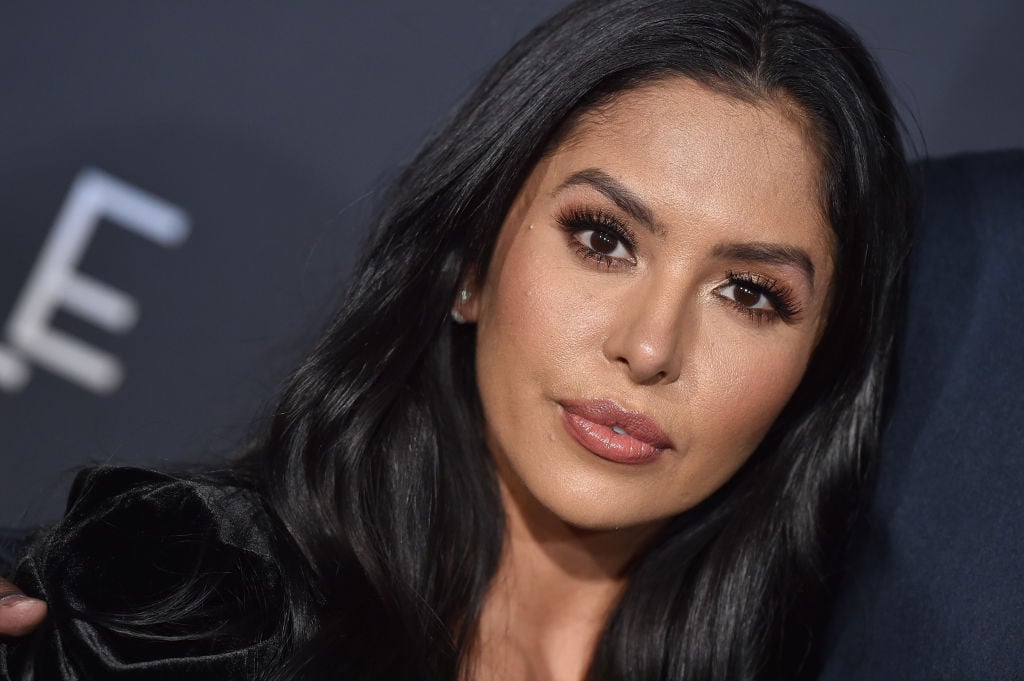 Vanessa Bryant and Kobe Bryant had spent their entire adult lives together. As ET reports, the pair met on the set of a music video shoot in 1999. She was 17 and still in high school, and he was just 20 years old.
When she turned 18, they got engaged, and they were married in April 2001. As we now know, there were plenty of rocky parts to their relationship. Notably, Kobe Bryant's father did not approve of his interracial marriage and refused to attend the wedding. Even more heartbreakingly, he remained estranged from his son for years. 
Vanessa Bryant and Kobe Bryant faced other trials over the years. She filed for divorce in 2011, and Kobe Bryant faced very public allegations of sexual assault.
The Bryants worked through their marital struggles, and the divorce was called off in 2013. Together, they had four daughters: Natalia (born in 2003), Gianna (born in 2006), Bianka (born in 2016), and Capri (born in 2020). 
Vanessa Bryant lost her husband and daughter in tragic accident
In January 2020, the world was shocked to hear about a tragic helicopter accident that claimed the lives of Kobe Bryant and his daughter Gianna Bryant. Kobe Bryant was on a helicopter with his daughter, a coach, and other parents and children on their way to his daughter's basketball game. The helicopter crashed in Calabasas, California, and there were no survivors. 
Celebrities from across the entertainment spectrum — especially Kobe Bryant's former NBA teammates — were quick to express their dismay and grief. Vanessa Bryant lost both her daughter and her husband in that fateful crash, and she has been open about the grief and path to recovery. 
A new tattoo honors Vanessa Bryant's daughter
Page Six reports Vanessa Bryant has gotten a new tattoo to help honor her daughter's memory. The word "Mambacita" — a nickname for Gianna Bryant — is inked across the outside of Vanessa Bryant's wrist in a pretty script with a heart over the "i" and a butterfly at the end of the upturned final "a." 
This is not the only ink Vanessa Bryant has gotten to honor her family and the memory of the members she has lost. Shortly after the accident, Vanessa Bryant got the names of Kobe Bryant, Gianna Bryant, and her other three daughters tattooed on the outside of her foot. 
Plenty of other people who were close to Kobe Bryant are also sporting permanent reminders of the man they lost. Former teammate LeBron James got a tat in Kobe Bryant's honor as did family friend Snoop Dogg. Kobe Bryant's sister Sharia Washington got a shoulder tattoo of an infinity symbol that incorporated both Kobe Bryant's and Gianna Bryant's jersey numbers into the design.
While the loss of that accident weighs heavily more than a year later, it's clear that the memory of Kobe Bryant and Gianna Bryant live on.