Vanessa Hudgens Dishes on Why She's Ditching Wearing a Bra: 'I Don't Want to Feel Restricted'
Vanessa Hudgens has been a part of the pop culture scene since the early 2000s. After rising to fame as a child star, Hudgens was able to transition into adult roles with ease, proving her versatility and talent. She's as well known for her dancing and singing skills as she is for her acting, and the Tick, Tick …Boom! star is still hard at work on projects that appeal to her. Recently, Vanessa Hudgens opened up about an intensely personal topic, admitting that she prefers to go ditching her bra whenever possible. 
Hudgens got her big break in 'High School Musical'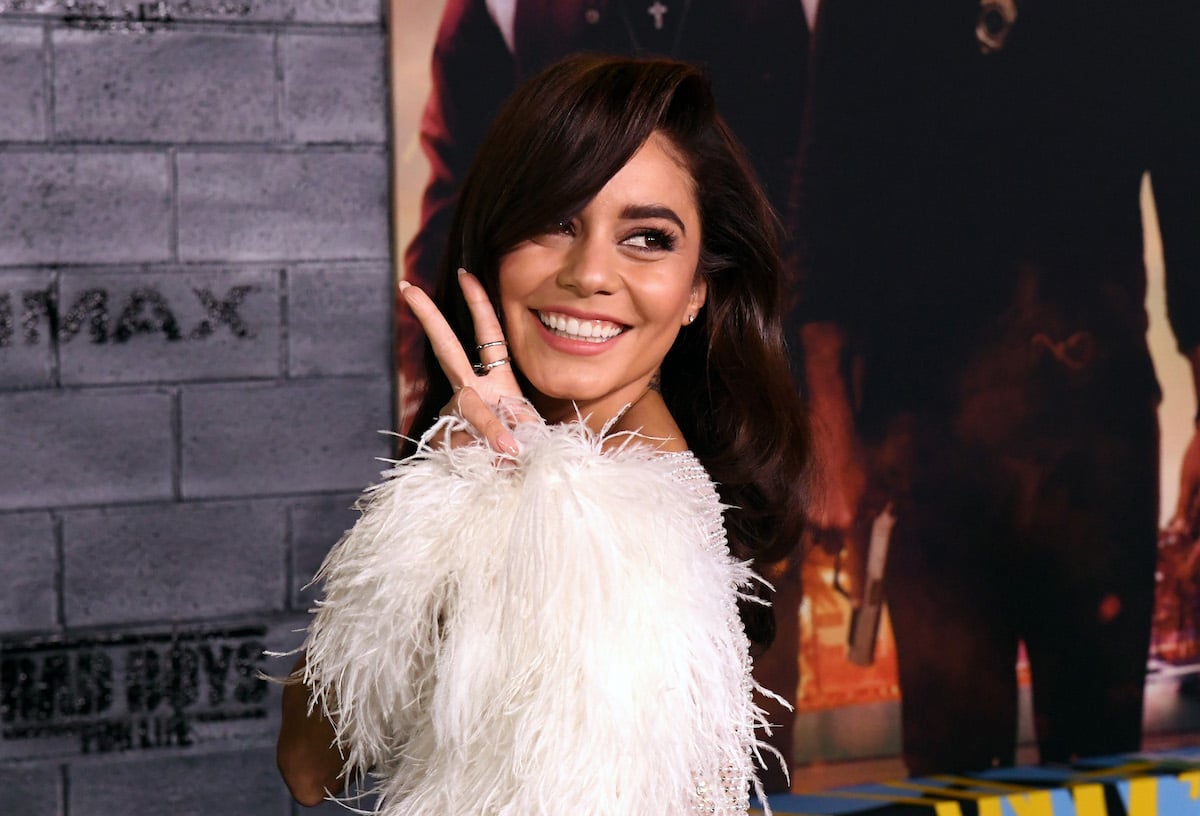 Vanessa Hudgens was born in 1988, and by the time she was 10 years old, she was acting in local theater productions. After realizing her talent for performing, Hudgens began trying out for TV roles and commercial parts. In 2003, Hudgens made her feature film debut in the controversial flick Thirteen — and from there, it was a quick rise to the top for the young actress. Her first big role was as Gabriella Montez in the now-iconic High School Musical film series. 
In the franchise, Hudgens proved her acting chops, defining the early years of her career and becoming a major fan-favorite with young people and adults alike. She also released two studio albums during that time, her first in 2006 and another in 2008. After the success she experienced in High School Musical, Hudgens began to focus strictly on her acting, appearing in movies like Sucker Punch, Journey 2: The Mysterious Island, The Princess Switch, Bad Boys for Life, and Tick, Tick …Boom!
Why did Vanessa Hudgens say she prefers to go braless?
In recent years, Vanessa Hudgens has emerged as a fashion and cultural icon, making waves on social media with her fashion and beauty choices. Still, she is unconventional in many ways and doesn't mind opening up about her own particular preferences.
In a recent interview with Glamour UK, Vanessa Hudgens talked about why she doesn't like to wear bras. As reported by Us Weekly, Hudgens said, "Free the nipple! Bras are uncomfortable. If you feel more comfortable and ready to take on the world in a bra, then by all means wear one. But for me personally, they're just not comfortable. I don't want to feel restricted."
The actress went on to detail how she thinks it's a great time for women to explore going braless, noting, "Women used to have to be more covered up … And I feel like it's a lot more accepting of women to express themselves how they feel fit."
Beyoncé Knowles helped Vanessa Hudgens embrace feminism
Vanessa Hudgens might be a bra-shunning, ardent feminist now, but there was a time when she had a hard time embracing the label. In a 2015 interview, Hudgens revealed that she used to be "on the fence" about declaring herself a feminist, believing that it sounded too "aggressive."
As reported by Bustle, Hudgens explained that she was eventually influenced by another singularly powerful woman who helped her to embrace the idea of calling herself a feminist. "I feel like there's this new wave of feminists coming up that are truly about equal rights for women. I mean, Beyoncé is, like, killing the game, and I love her," Hudgens said.
She went on to explain that the triple-threat performer made it crystal clear to her that feminism isn't about being harsh or aggressive. Rather, true feminism is about equality. Clearly, the lesson stuck, because Hudgens is now an outspoken feminist and advocate for women's rights.
RELATED: Who Is the Third Vanessa Hudgens in Netflix's Holiday Movie, 'The Princess Switch 2: Switched Again'?