Vanessa Williams Opens up About the Difficulties in Becoming the First Black Miss America Winner
There may be quite a few pageant winners of color present-day but Vanessa Williams was the first to break the mold of what Miss America looked like. Williams became the first Black winner of the pageant in 1984. Regardless of the historic moment, the actor recently opened up about experiencing colorism from the Black community amid her win.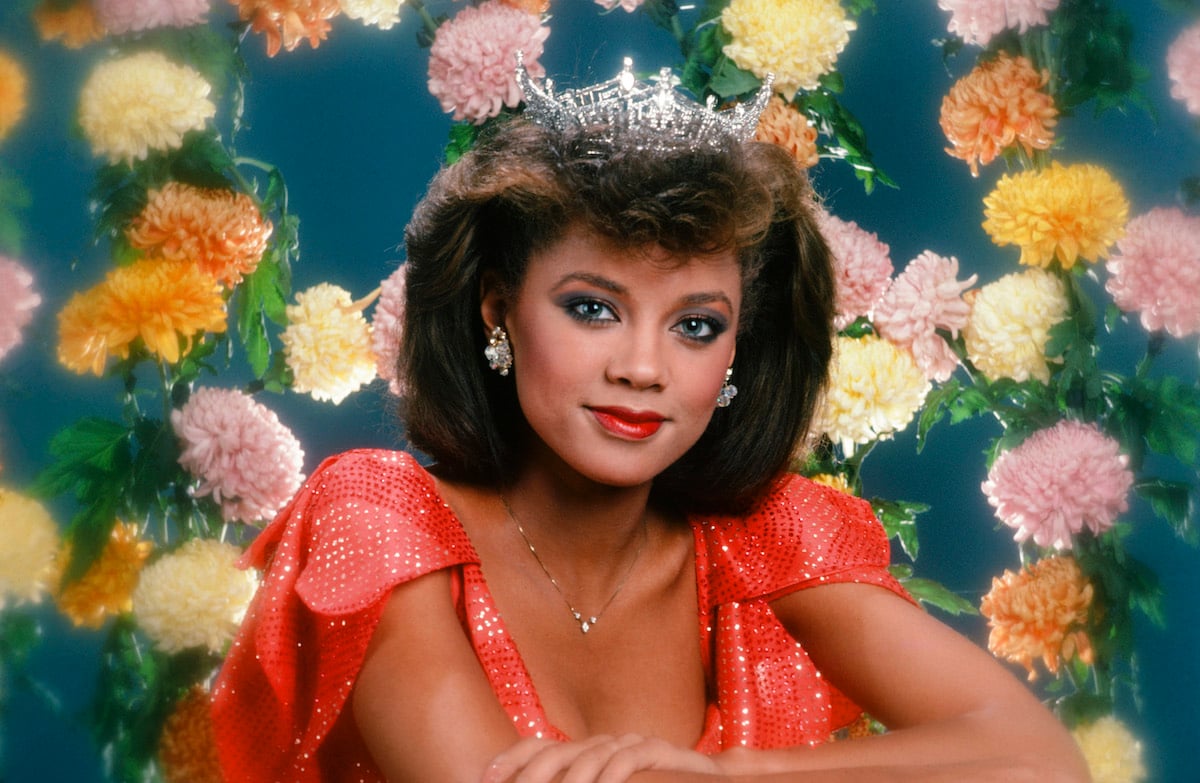 Vanessa Williams was crowned as the first Black Miss America but controversy followed
Williams' journey to becoming Miss America began early on. She grew up in a family dedicated to the performing arts. Williams' passion was music. She studied the classics including classical music, french horn, piano, voice, and violin. Williams also trained in jazz dance.
She attended Syracuse's College of Visual and Performing Arts as a musical theater major. While in college, she was approached by pageant scouts on campus who thought she'd be a good candidate for the Miss America competition.
Related: 'RuPaul's Secret Celebrity Drag Race' Welcomes Vanessa Williams to The Runway
Despite never competing in a beauty pageant previously, Williams became the first Black Miss America when she was crowned in 1984. But just months before her reign was to end, Williams learned that nude photos she'd taken two years prior would be published in Penthouse Magazine.
Williams denied ever signing a release of the photos. The Miss America Organization gave Williams 72 hours to resign, thus leaving her runner-up as the new successor.
Her transition from a scandalous beauty pageant to a Hollywood starlet was not easy. She's admitted over the years that she felt a chip on her shoulder as a result of her pageant run.
Vanessa Williams opens up about experiencing colorism from her Black peers while crowned as Miss America
Williams has since forged a successful career as a singer and actor but she'll always be remembered for her history-making moment as Miss America. Despite the feat, Williams admitted in a recent interview on The Table Is Ours podcast the pressure was overwhelming.
Madame Noire reports of Williams saying, "I was not seen as a 20-year-old, who is a junior in college," Williams said about her win. "I was seen as a symbol. But also seen as a Black woman. And also seen as someone who was supposed to represent the 'American beauty.' And there are a lot of folks that did not believe that having brown skin and being a Black woman represented the Miss America ideal."
Related: Vanessa Williams Passed on 'Monster's Ball' Role Before Halle Berry: 'I Dodged That Bullet'
Furthermore, Williams explained that her Black peers did not believe she was representative of the Black community because of her light skin and esthetic.
"The people that are crazy and want to kill you and your family, that's one thing, but it was like my own…my own people," she said. "Not only was I getting attacked from white folks saying 'She doesn't represent us,'" she explained, "but some Black folks saying 'Oh they only picked her cause she's light" — 'light eyes' — and kind of dismissed my talent, my intellect, and my achievement. So that was probably more hurtful."
Williams explained that she grew tough skin and defended her Blackness against the criticism.