Vanna White of 'Wheel of Fortune' Has a Charitable Line of Yarn
Vanna White is more than the glamorous and elegant co-host of Wheel of Fortune. When she's not revealing letters on the puzzle board (and clapping a lot), you'll find her working at one of her favorite hobbies – crochet! When White began co-hosting Wheel of Fortune in 1982, it had been many years since she'd picked up her crochet hooks. …
Vanna White is more than the glamorous and elegant co-host of Wheel of Fortune. When she's not revealing letters on the puzzle board (and clapping a lot), you'll find her working at one of her favorite hobbies – crochet!
When White began co-hosting Wheel of Fortune in 1982, it had been many years since she'd picked up her crochet hooks. But one day backstage, she saw her pregnant hairdresser crocheting a baby blanket, and asked if she'd help her brush up on her skills, reigniting her love of crochet.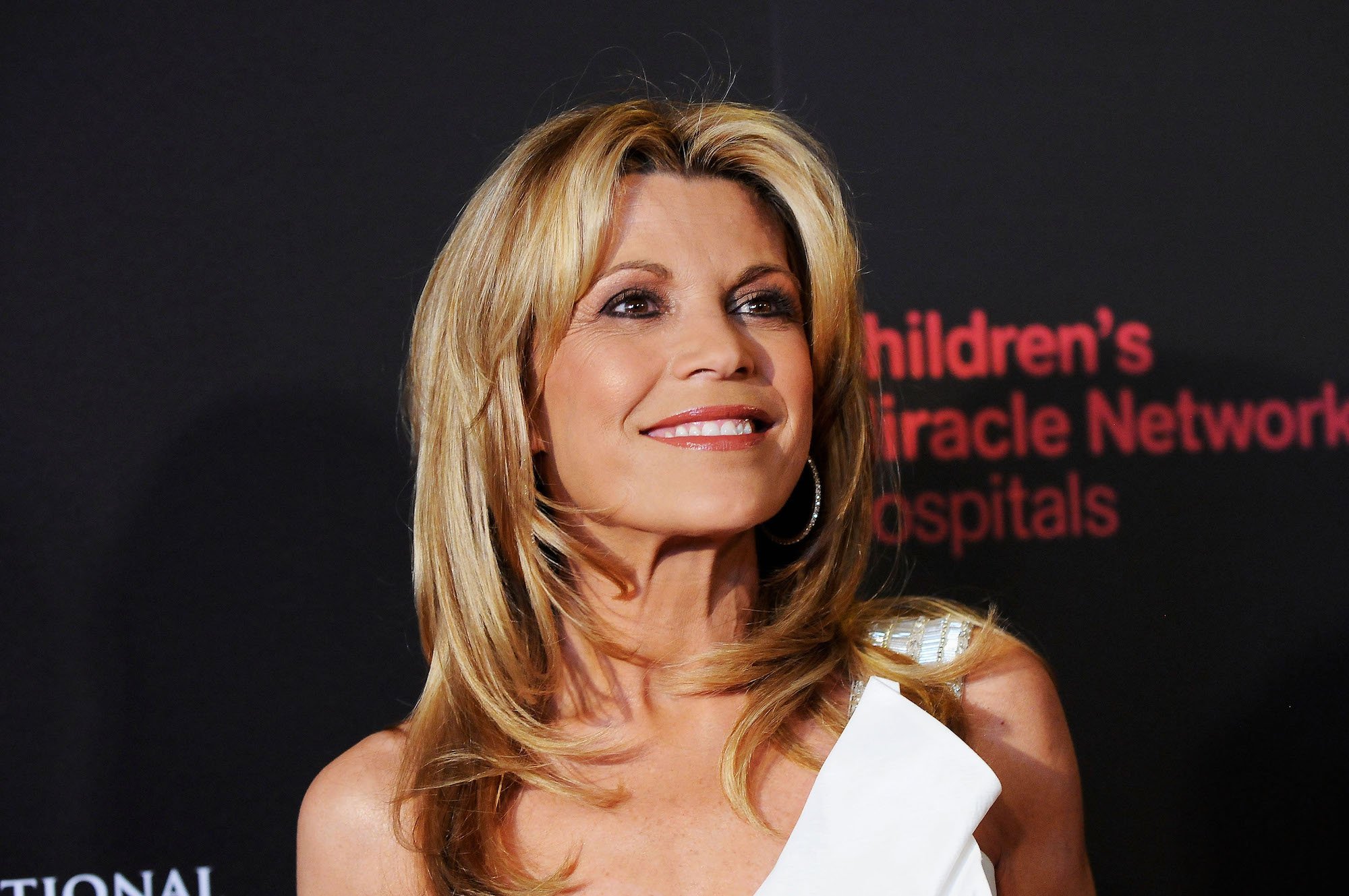 How Vanna White got into crochet
White was born on February 18, 1957, in Conway, South Carolina. Her grandmother taught her to crochet at the age of 5, but she eventually lost interest in the hobby. After high school, White worked as a model and was a contestant in the Miss Georgia USA pageant in 1978. In 1982, Wheel of Fortune was looking for a new co-host, after the departure of original hostess Susan Stafford. White beat out more than 200 applicants to ultimately become Stafford's successor in 1982. 
After the hairstylist backstage got her back into crocheting, White was thrilled to hone the craft. She did so so well, in fact, that she's practically ambidextrous because of it! "The funny thing — which I didn't realize at the time — is that she was left-handed. I'm right-handed, but I watched and copied her movements, and I've been crocheting left-handed for the past 37 years." White told AARP in 2019. 
She crochets everywhere
With her busy schedule, you might wonder how White has time to crochet. But the truth is, she crochets everywhere she goes! White brings projects with her to doctor's office waiting rooms and on airplanes, and also keeps one in her car and by her bedside. She even crochets behind the puzzle board during breaks on Wheel of Fortune! 
"I love to crochet afghans. I have made countless afghans over the years as gifts for friends and family. I put a tag in each one that says 'Handmade for you by Vanna White.' I think that handmade gifts are so meaningful and more valuable to people than the most expensive store-bought product. I love the look on people's faces when I give them a blanket for a new baby or an afghan for their home. I have this one friend who has a 13-year-old, and I made a blanket for him when he was a baby. After 13 years, she tells me that he still loves it. That means everything to me." White said in an interview with Etsy in 2008. 
She donates half the proceeds from her yarn line to charity 
During an appearance on The Tonight Show starring Johnny Carson in 1986, White told guest host Joan Rivers about her love of crochet. Years later, White was approached by Lion Brand Yarns to create her own line. Launched in 2007, Vanna's Yarn Family now includes Vanna's Choice, Vanna's Glamour, and Vanna's Pallettes. It's available at craft stores nationwide. When creating her yarn line, White knew she also wanted to give back. She went to Memphis, Tennessee, to visit the St. Jude Children's Research Hospital. 
"During my visit, I met some of the patients and their parents. I learned that St. Jude saves the lives of children, but it also does tremendous research to find cures for cancer and other diseases. And the hospital takes good care of the whole family. The St. Jude staff members were warm and friendly and helpful. It was just amazing. Once you go to the hospital, how can you say no?" White writes on St. Jude's website. 
White donates half the proceeds from her yarn sales to St. Jude's. In 2018, White and Lion Brand Yarn reached an incredible $2 million in donations.