Vanna White Played Ed O'Neill's Ex on 'Married…With Children'
Vanna White is best known for the letter-turning model on the popular game show Wheel of Fortune. For over three decades, she's entertained audiences with her warm personality and camaraderie with show host Pat Sajak. Aside from her work on Wheel of Fortune, White has also shown her acting skills with guest appearances in other TV shows. In the early 90s, she'd appeared on one of Fox's classic sitcoms.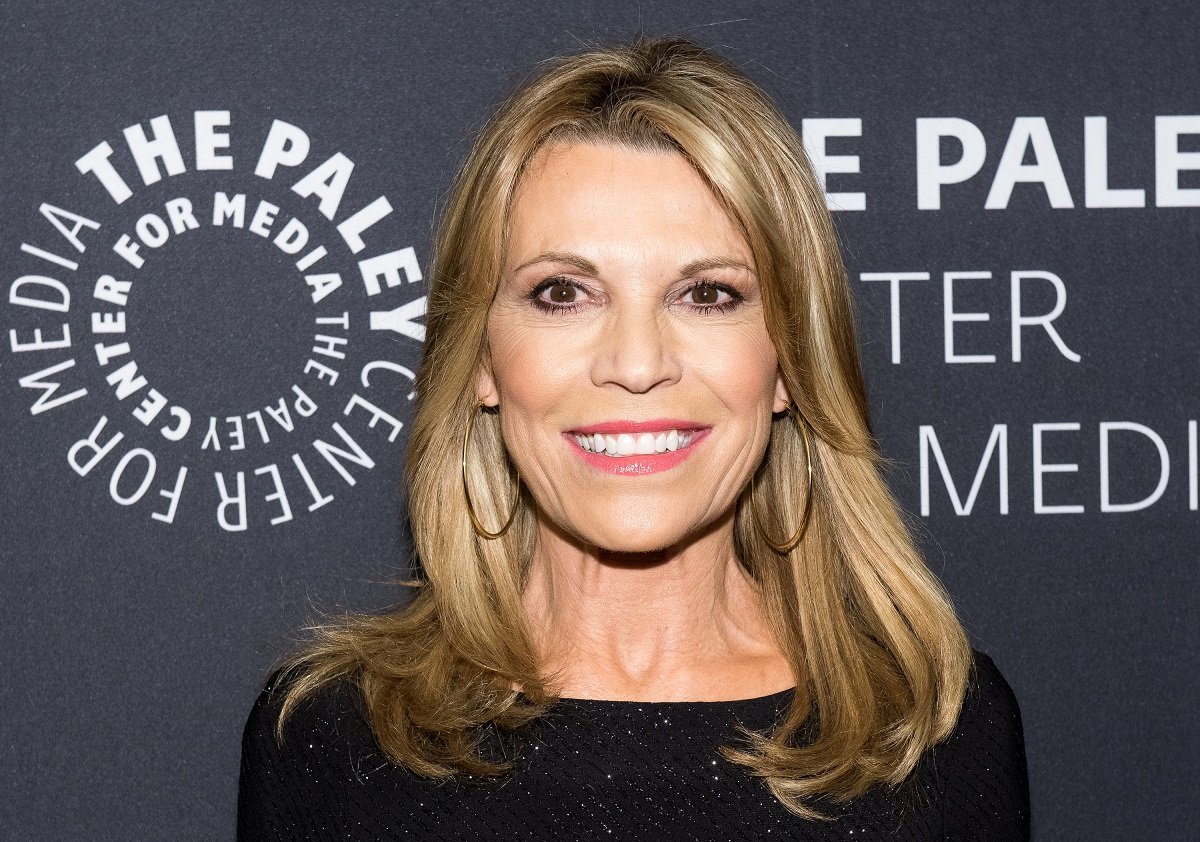 Vanna White appeared on an episode of 'Married…With Children'
With White's popularity soaring throughout the 80s and 90s, many TV shows booked her for guest star appearances. One show that was lucky to nab White for a guest role was the Fox sitcom Married…With Children. White's appearance was during the show's seventh season in an episode titled The Proposition.
The episode was a parody of the Demi Moore film Indecent Proposal. White plays makeup guru Coco, the former high-school girlfriend of Al Bundy (Ed O'Neill). Now a successful businesswoman, Coco returns to Chicago with a proposition. Coco wants Al back and offers $500,000 to his wife, Peg Bundy (Katey Sagal). Although tempted to take the money, Peg changes her mind, realizing she wants Al.
Vanna White's other acting gigs
Aside from Married…With Children, White has appeared in several other TV shows. In 1994, she guest-starred on an episode of the ABC comedy Full House. In The Test episode, White appears as herself and later as a teacher administering the SATs to a nervous DJ Tanner (Candace Cameron Bure).
Television isn't the only area where White expanded her acting skills. Throughout the years, she's made cameo appearances in numerous films. One of her most memorable film roles was in the third installment of the Naked Gun franchise. White alongside "Weird Al" Yankovic appeared as themselves as guests at an award show. The two are then assaulted by Frank Drebin (Leslie Nielsen) and Jane Spencer (Priscilla Presley), who steal their clothes to sneak into the theater.
Vanna White's 38 years on 'Wheel of Fortune'
Although White's expanded her career with a few acting roles, her main priority is Wheel of Fortune. Since 1982, she's become a huge part of the game show's success. With her gorgeous dresses, dazzling smile, and delightful personality, it's no surprise why she's popular with fans.
For 38 years, White has been turning letters on the board, but in 2019 she found herself in a new role on the show. When Sajak had to undergo emergency surgery for a blocked intestine, producers had White fill in as a temporary host. Although White did a good job as hots, she admitted to Good Morning America; she was nervous. "Before, all I had to worry about was letters. Now I have to carry the whole show; I have to talk to all three players and make sure I get their scores right," she confessed to the morning show.