'Venom 2′ Has a Fun Crossover With 'The Matrix 4'
The Marvel Cinematic Universe tends to take place in New York City. Eddie Brock and Venom have been separated from that continuity, but their narrative has taken place in San Francisco. Venom: Let There Be Carnage has a totally different city tone from the MCU installments that take place on Earth. However, the San Francisco filming location made for a fun crossover with the filming for The Matrix: Resurrections.
'Venom: Let There Be Carnage' and 'The Matrix: Resurrections' are both a part of bigger franchises
Venom: Let There Be Carnage is the sequel to the box office hit Venom. Critics reviewed it better than its predecessor. The movie suffered from coronavirus (COVID-19) pandemic-related delays, but it ultimately opened to a $90 million domestic opening. The post-credit scene points at Venom's clear direction moving forward. Venom: Let There Be Carnage is a continuation of comic book adaptation box office domination.
The Matrix: Resurrections serves as the fourth installment of the franchise that started in 1999. It will be a direct sequel to 2003's The Matrix Revolutions. Keanu Reeves, Carrie-Anne Moss, and Jada Pinkett Smith will all be reprising their respective roles. The Matrix: Resurrections is set to be released in theaters and on HBO Max day-and-date on Dec. 22.
A filming conflict resulted in a fun movie crossover connection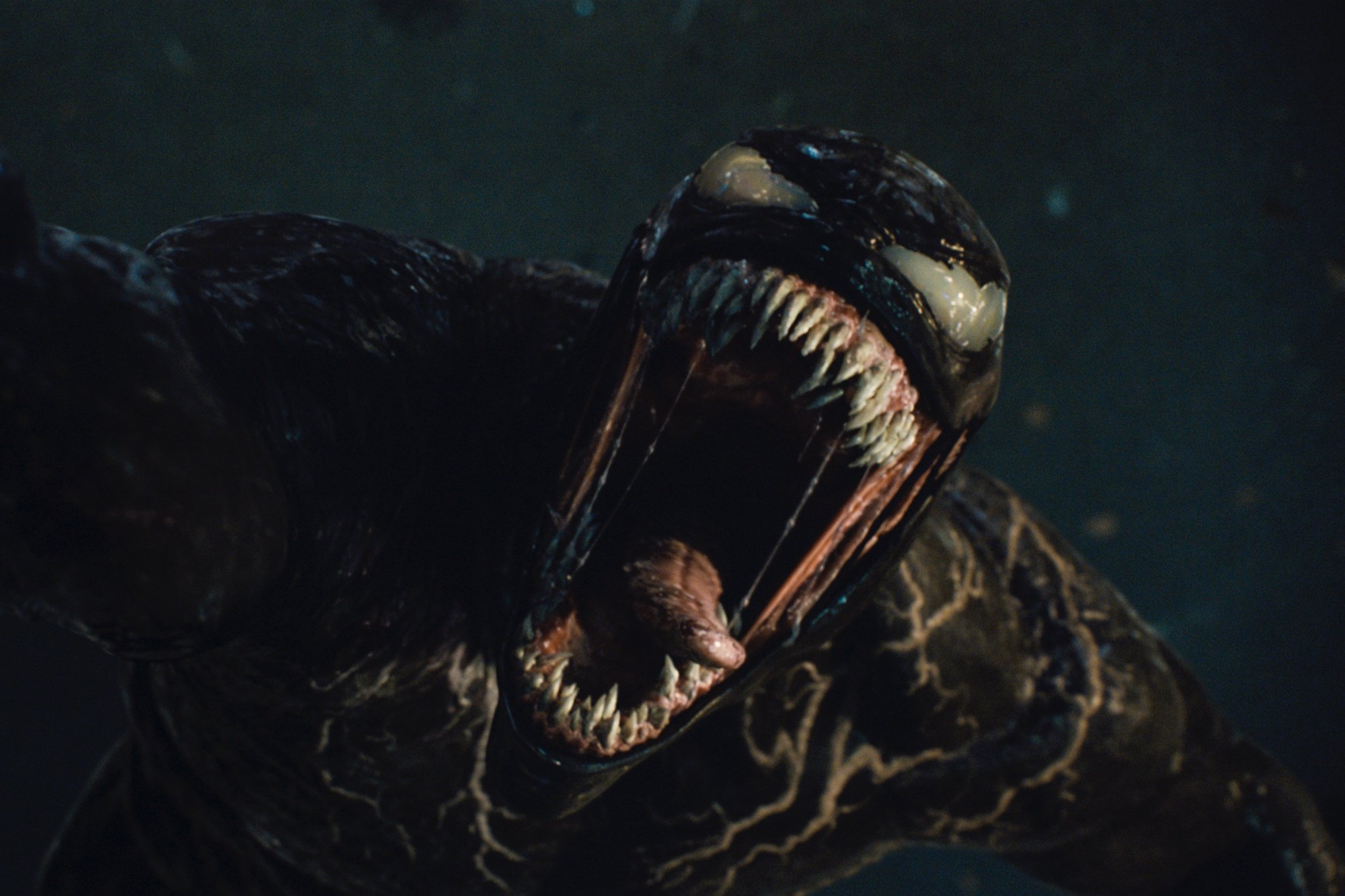 The Venom: Let There Be Carnage Location Manager Christopher Kusiak sat down with Screen Rant to talk about location difficulties in the comic book movie. He explained that the film suffered from several difficulties during filming. Venom: Let There Be Carnage wasn't the only movie looking to shoot in San Francisco. The Matrix: Resurrections also shot in the same area at the same time.
"Lots of stuff impacted filming," Kusiak said. "A lot of our driving shots went away because Matrix controlled all of downtown… We ended up moving a stunt up onto the top of the parking garage because we couldn't get to the areas we wanted because of The Matrix. But if we would've been there first, it probably would've gone the other way."
"The helicopters were actually on the Matrix movie," Kusiak asserted. "The Matrix was filming at the same time so we were catching part of their activity on camera."
The particular Venom: Let There Be Carnage scene in question is when Eddie and Venom are on top of San Francisco's Coit Tower and they bring up a police pursuit. Some helicopters are seen in the background, which is actually from The Matrix: Resurrections shoot.
The Matrix: Resurrections was lucky to secure its filming locations. However, this issue ultimately created a crossover connection between the two movies. This situation will always connect the two action blockbusters together.