Venus Williams's $60 Million Side Hustle Is a Far Cry From Her Athletic Career
Much like her sister Serena Williams, Venus Williams began her tennis training at a young age. She had great role models to help her create a successful career.
She has won tournaments and earned high rankings over the years. Part of her philosophy is to work hard and surround oneself with good people. 
For years, Williams has been running a side business. Besides being a pro at tennis, she is doing interior design for clients. She has her own business, which is worth millions. 
Venus Williams is a pro tennis player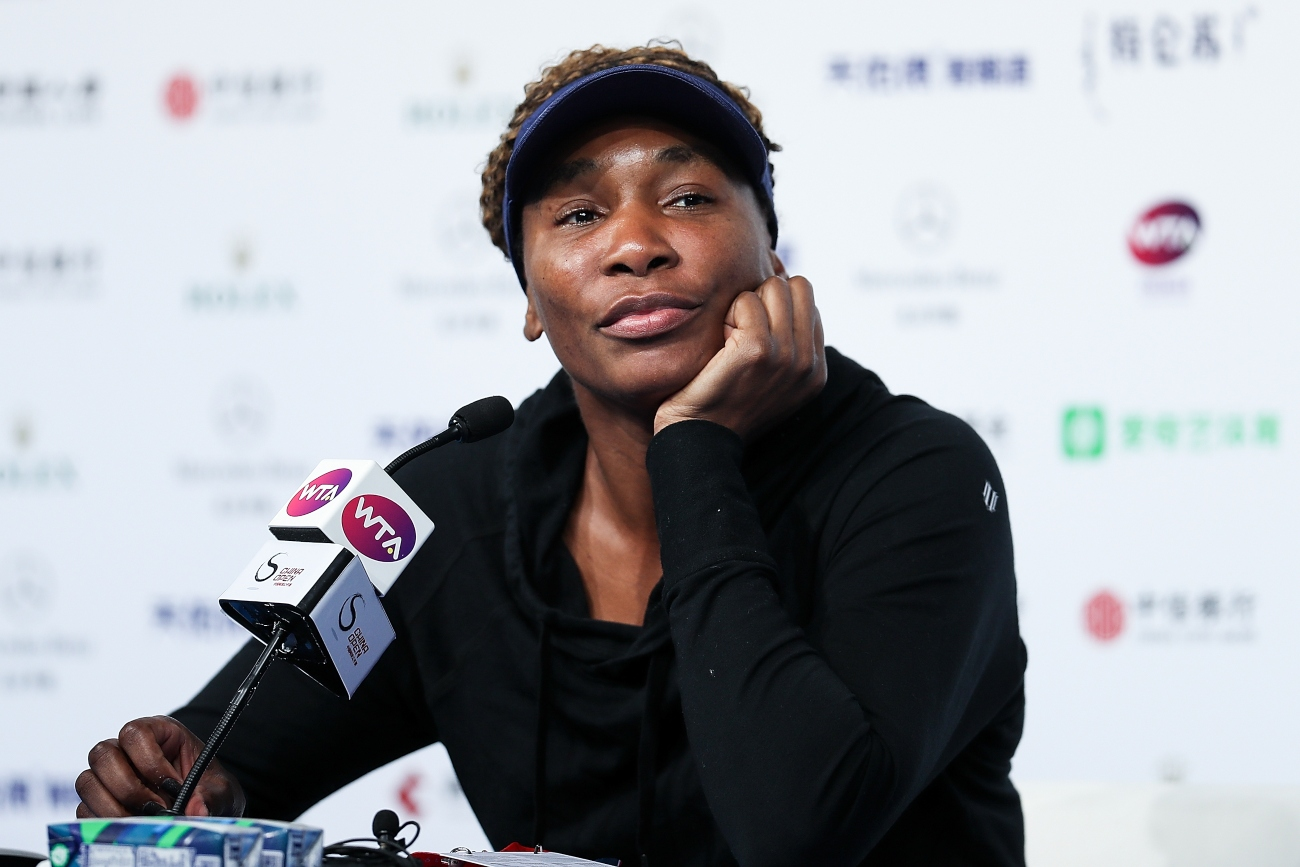 Williams was born in California on June 17, 1980. She is the older sister of Serena Williams, who also became a star athlete.
Venus Williams learned to play tennis when living in Los Angeles. During her childhood, her family moved to Florida so she and her sister could attend the Rick Macci Tennis Academy. 
In 1994, Williams became a professional tennis player. In her first match, she obtained victory over No. 50-seeded Shaun Stafford. It was a significant moment for her and her family. Three years later, the tennis player emerged as the first unseeded U.S. Open women's finalist. 
Williams won seven Grand Slam titles and several Wimbledon championships. Both she and her sister have teamed up for matches in the past. In 2011, the star athlete got diagnosed with Sjogren's syndrome, which made her feel tired and sore. Fortunately, she managed to work hard to overcome it. 
Currently, Williams is still competing in championships. However, her ranking has dropped over the past few years. 
Venus Williams founded V Starr
A physical sport and interior design do not appear to have anything in common. That is why some people may be surprised to learn that Williams has worked with enhancing the interior aesthetics of buildings. 
According to The Washington Post, Williams truly loves designing and will talk about topics like construction and lighting. She had gotten into designing when she was a teenager. The athlete made her own skirts that she wore during her tournament. Soon after, interior design captured her interests. 
In 2002, she founded the interior design firm V Starr Interiors, which is in Florida. The business consists of Williams and a team of professional designers. Since Williams already had fame from being a renowned tennis player, there were people ready to hire her.  
Her business immediately became successful, and some of her clients included those in the NFL and NBA. One of the business's past projects includes decorating a $6.5 million luxury model condo. It was for a Boca Raton development, and they used Williams's name for promotional material. The company also renovated the Southeast Tennis and Learning Center in Washington, D.C. 
V Starr is successful
As mentioned before, Williams founded V Starr back in 2002. After 18 years, the company is still as active as before.
The business was not something the tennis player made on a whim after all. She is an expert in interior design. Not to mention, she hired a team of women who are professionals in the industry. 
V Starr's team most likely is aware of all the interior design rules, such as striving for symmetry. They also know when to break the rules and mix things up a bit. Williams's company continues to be able to draw in customers. She finds residential work to be the easiest compared to other types of projects. 
The tennis player gets deeply involved in each project, which makes sure that customers are satisfied with the end result. With all the high-paying clients she receives, the business no doubt is worth a lot. V Starr Interiors is estimated to be worth $60 million.