Victoria Beckham's Pre-Fame Job Involved Dressing Up as Sperm for a Sex Ed Show
Victoria Beckham is known to many fans all over the world as Posh Spice of the girl-power group the Spice Girls. Beckham has been a force to be reckoned with in pop culture for well over two decades, successfully reinventing herself year after year.
While fans know her as a glamorous, stylish celebrity who is able to rock the runway, as well as the concert stage, Beckham's show-business start was significantly less fashionable. In fact, one of her earliest jobs involved dressing up in a truly crazy costume that likely got lots of people talking. 
Victoria Beckham was always creative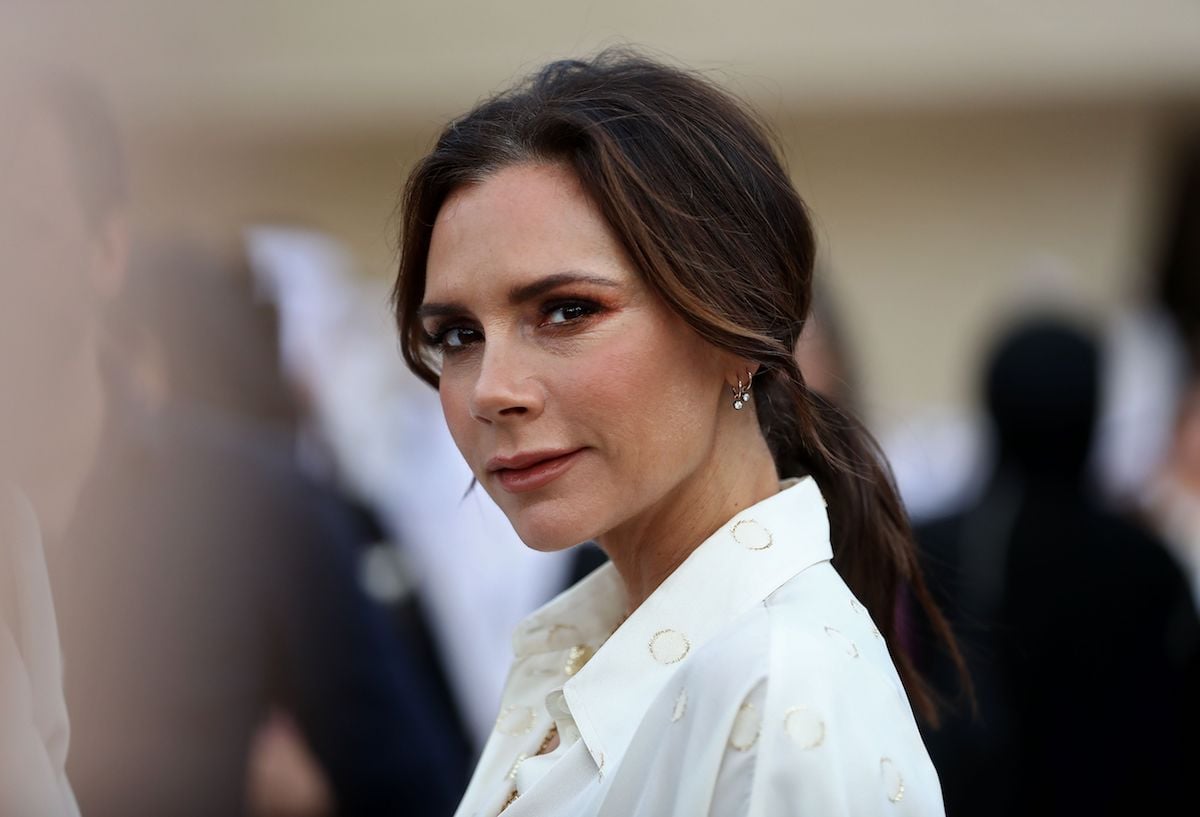 Beckham was born in the United Kingdom in 1974. As the eldest of three children, Beckham enjoyed a happy, privileged childhood.
Her father, who founded a successful electronics business, was a wealthy man and was able to send his children, including young Victoria, to some of the very best schools in England. Still, Beckham found herself drawn to a career in entertainment.
In the '80s, Beckham was enrolled in Jason Theatre School, discovering a natural talent for singing and dancing. Following up on her studies at Jason Theatre School, Beckham began attending Laine Theatre Arts in Epsom, Surrey, in 1991.
Beckham studied dance and modeling, determining to eventually make a name for herself in the music industry — although she didn't quite know how that would happen.  
What was Victoria Beckham's bizarre pre-fame job?
As Beckham studied dance and the performing arts, she took a variety of odd jobs. One of these jobs proved to be more outrageous than she probably could have imagined. According to a report by The Sun, Beckham was hired to appear in a BBC sex education show called Body Matters, a program that featured a variety of attractive young people dressed in representative costumes.
Beckham's role was simple: She was tasked with dressing up as a sperm, rocking roller skates, and cruising around the set to earn her salary. While the stunning young woman undoubtedly made a splash, she didn't appear on the show for very long. By the early nineties, Beckham had moved on to other pursuits, and in 1994, she answered an advertisement in The Stage, looking for young women who were eyecatching and talented. 
What is Victoria Beckham best known for?
In 1994, not long after she answered the ad in The Stage, Beckham was made an official member of the brand-new girl group, The Spice Girls. It didn't take long before the group went stratospheric, and the release of the 1996 single "Wannabe" made the girls household names.
Beckham was one of the most popular members of the group, earning acclaim for her stylish, sleek wardrobe, her signature bob cut, and her habit of always staying cool and aloof. For six years, the Spice Girls dominated the pop culture scene, touring and releasing hit after hit.
By 2000, the group had disbanded, with the women going on to pursue their own separate career efforts. She remained one of the most high-profile former members, with her marriage to soccer star David Beckham only serving to increase her fame.
While Victoria Beckham worked in the music space for some time after the dissolution of The Spice Girls, it was in fashion that she really found her niche. After launching a red-hot fashion line, Beckham has expanded her merchandise lines to include beauty products, skincare, athletic wear, intimate apparel, and much more.
Still, one of her most important jobs is that of a mom. Beckham and her husband share four children together, and it is clear that in spite of all of her successes, she remains a family girl at heart.