Victoria Justice is a Ghost in This New Netflix Film
"What [she's] gonna do now is freak the freak out!" Victoria Justice is starring in a new Netflix movie. There is one unique aspect of her role: she's a ghost. The comedy takes on a familiar plot: a spirit needs to earn her wings by correcting her misdeeds on earth.
The film is set for a Sept. 2, 2021 release on the streaming platform, but fans of the Victorious alum want to know all the angelic–and juicy–details of her new flick.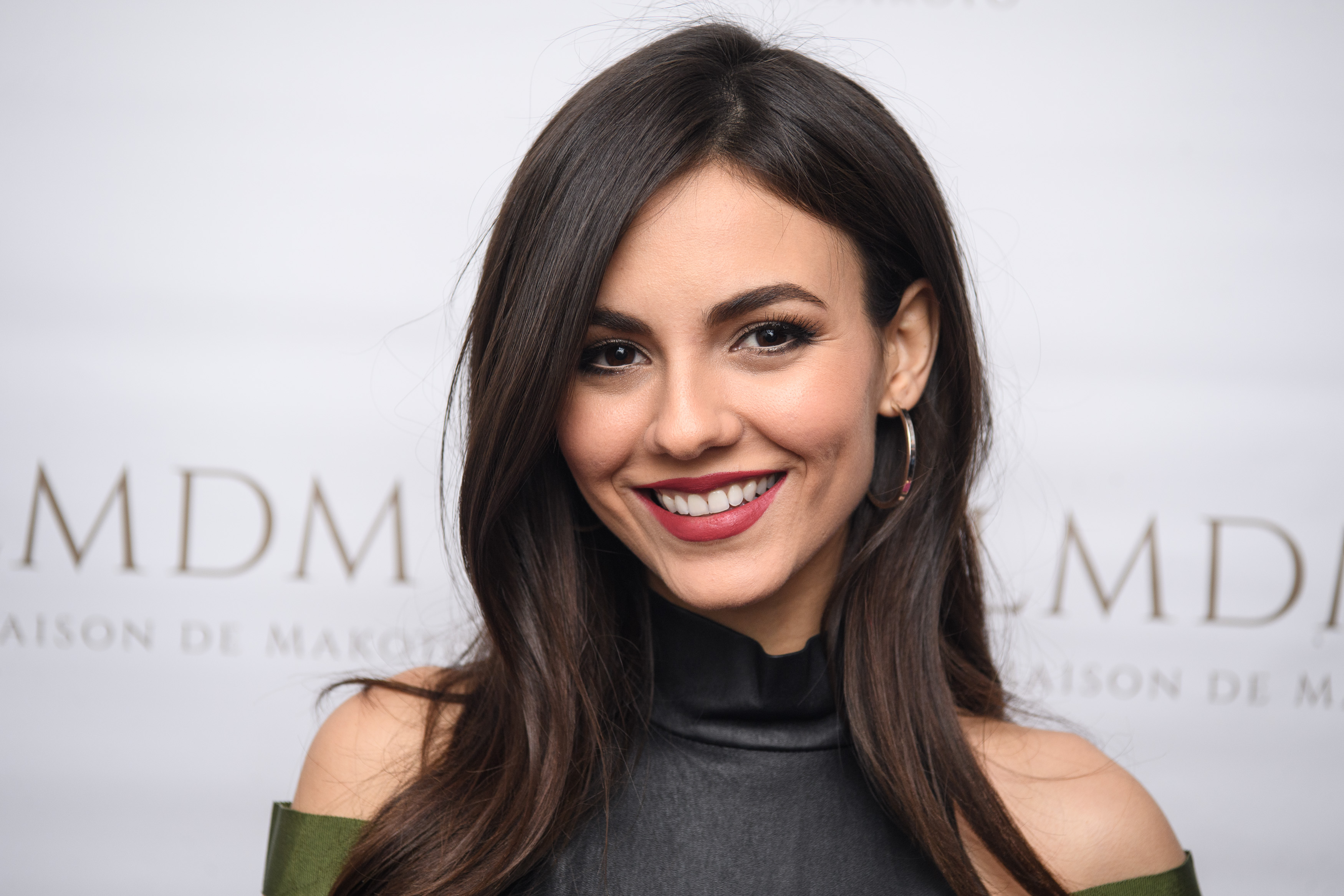 Justice was cast in other projects after 'Victorious'
The actor is still known for her strong presence on Nickelodeon. Justice starred in the early-2000s show, Zoey 101, alongside Jamie Lynn Spears; she played Lola Martinez, a budding actor and roommate to Zoey Brooks. Next, Justice climbed up the Nickelodeon ladder when she was cast for Victorious.
Victorious focused on Justice's character Tori Vega and her friends at Hollywood Arts High School. The show produced famous bops of the 2010s, including "Freak the Freak Out," "Beggin' On Your Knees," and the theme song, "Make it Shine."
Justice starred alongside young actors Matt Bennett, Leon Thomas III, Avan Jogia, Elizabeth Gillies, and Ariana Grande. Grande and Gillies are remembered for their beats such as "Give It Up" and "Take a Hint."
After Victorious ended, Justice found work in various film roles. The actor found a principal part in Fun Size followed by Naomi and Ely's No Kiss List, The Outcasts, and Trust.
However, the actor didn't completely cut ties with Nickelodeon. She hosted the virtual 2020 Kid's Choice Awards.
What is the new Netflix film?
This new comedy is geared toward millennials and gen-Zers. Afterlife of the Party focuses on 25-year-old Cassie, who loves to drink and party whenever she can. However, she parties a little too hard and dies.
Despite the dismal shell of the story, Afterlife of the Party is a comical take on a young woman who corrects her past mistakes. The idea of earning her wings is a recognizable storyline; the angel Clarence has a similar task in It's A Wonderful Life.
The film emphasizes Cassie's second chance to redeem herself. But some viewers wonder if that second chance could lead to resurrection.
Either way, eager viewers will have to wait until Sept. 2, 2021 to find out.
Netflix released the trailer in August
On Aug. 16, 2021, Netflix dropped the official trailer for Afterlife of the Party. The neon-embellished clip shows further details about the storyline.
Cassie has a roommate (Lisa) who encourages her to "stay in" for once. But Cassie won't let up, and she drags Lisa to a huge bash. This is where she dies.
Cassie then wakes up in front of a lady named Val, her apparent "temporary guardian angel." Val lightens the mood, nonchalantly informing Cassie, "Yeah, you died." Cassie then asks if her tragic death went viral online.
Val tells Cassie she has five days to "make things right" back on Earth. Otherwise, she will be sent to Hell. Lisa awakens, shocked by Cassie's spirit but listens to her. Cassie additionally has opportunities to "fix" a few loose ends in her family.
The comedic highlights of the film appear among Cassie, Lisa, and Val. But, viewers will have their chance to laugh when they stream the bubbly comedy on Netflix.
Related: Victoria Justice and Ariana Grande Feud Rumors Cleared Up by 'Victorious' Star