Victoria Justice Today: Here's What the Actor Has Been up to Since Her 'Victorious' Days
Victorious was a teen Nickelodeon show that ran for four seasons, from 2010 to 2013. Victoria Justice was the lead. She played aspiring singer Tori Vega, who attended a high school that specialized in teaching the performing arts. Tori and her friends regularly got into situations so odd that they could only be on a Nickelodeon show aimed for teens. Victorious also starred Matt Bennett and, of course, Ariana Grande. So what is Victoria Justice doing today? Keep reading to learn more about what's been keeping her busy since the early 2010s.
Victoria Justice launched a singing career
Justice may be more well known for her role on Victorious, but she also starred in Nickelodeon's Zoey 101 before that. In 2003, she made her acting debut with a guest role on Gossip Girl.
Victoria Justice also starred in the movies The Boy Who Cried Werewolf, Fun Size, The First Time, and The Outcasts. She played a lead role, Janet Weiss, in 2016's The Rocky Horror Picture Show: Let's Do the Time Warp Again. She also starred in the movie Trust, which was released in March 2021. After that, she landed a starring role on MTV's series Eye Candy.
Justice has also launched a singing career since her Nickelodeon days. On Victorious, she played an aspiring singer — and she had the talent to back that up. She often sang as part of her acting roles, but she debuted a single called "Gold" in 2013. After that, she took a hiatus, and released another single called "Treat Myself" in December 2020.
She never reached the iconic musical status that her co-star in Victorious did, though. Ariana Grande has received two Grammy Awards, along with two Billboard Music awards and three American Music Awards. She even has 27 Guinness World Records, including one for having the most songs to debut at number one on the Billboard Hot 100. It's safe to say that Grande has outpaced her Victorious co-star by leaps and bounds. 
What is Victoria Justice doing today?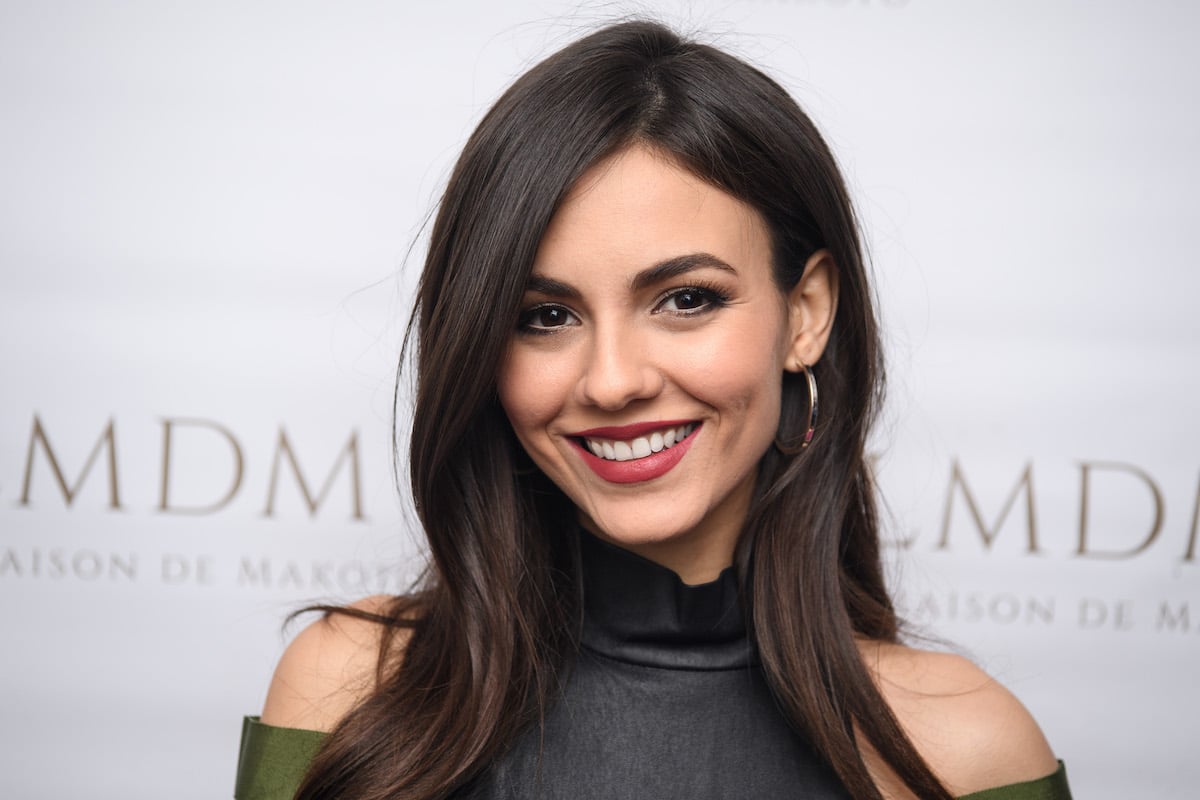 Though she hasn't reached the fame and status that Ariana Grande has, Victoria Justice is still working and even has upcoming projects. In 2020, she hosted Nickelodeon's virtual Teen Choice Awards. Her first musical release in seven years came in December 2020, and she followed that single up with another, "Stay," in February 2021. Her next single, "Too F*ckin Nice" was released in May 2021. Additionally, Justice was recently seen in a romantic drama released in March 2021, called Trust. She released music to promote the movie, which was a cover of "Everybody's Breaking Up." 
Justice has upcoming projects as well, both in music and acting. She had three additional movies yet to be released, and has co-written a song to go with one of them. 
Justice is also a philanthropist who has joined with the charity Girl Up, which helps to educate and empower girls in undeveloped countries. Justice released "Girl Up" to promote the charity. She has also supported the United Nations Foundation.
'Afterlife of the Party' is her newest project
Afterlife of the Party will be released on Netflix on Sept. 2, 2021. In that movie, Justice plays the lead role of Cassie, according to Collider. Cassie is a party animal who gives little thought to anything besides partying and partying hard. When it goes wrong, Cassie dies in a bathroom during a party on her 25th birthday. She's condemned to hell upon waking up in the afterlife — but she has unfinished business on Earth. She gets a guardian angel and five days to fix things to guarantee her spot in heaven.
Justice co-wrote a song called "Home" for the movie. Her co-writer was also her co-star, Spencer Sutherland. 
In 2010, Justice said in an interview with Associated Press that she was taking her time releasing music, but it seems that she's ramping up both her acting projects and music releases.