Victoria Pedretti and Amelia Eve Share This 1 Theory About Their 'The Haunting of Bly Manor' Characters' Ending
'The Haunting of Bly Manor' had sad moments at the end. However, there might be a silver lining, according to Victoria Pedretti and Amelia Eve.
[Spoiler alert: Spoilers ahead for The Haunting of Bly Manor].
The Haunting of Bly Manor was so much different than its predecessor, The Haunting of Hill House. There are many reasons why that is, but the major one was all the love stories intertwined together in Bly Manor. Some were toxic, others were barely able to get off the ground despite there being strong feelings. And one left viewers breathless from grief at the end of the season. 
For Victoria Pedretti and Amelia Eve, their characters' ending maybe was a bit brighter than some might first view it as. [Again, spoiler alert: Spoilers ahead for The Haunting of Bly Manor].
The first and final scenes are bookended by The Storyteller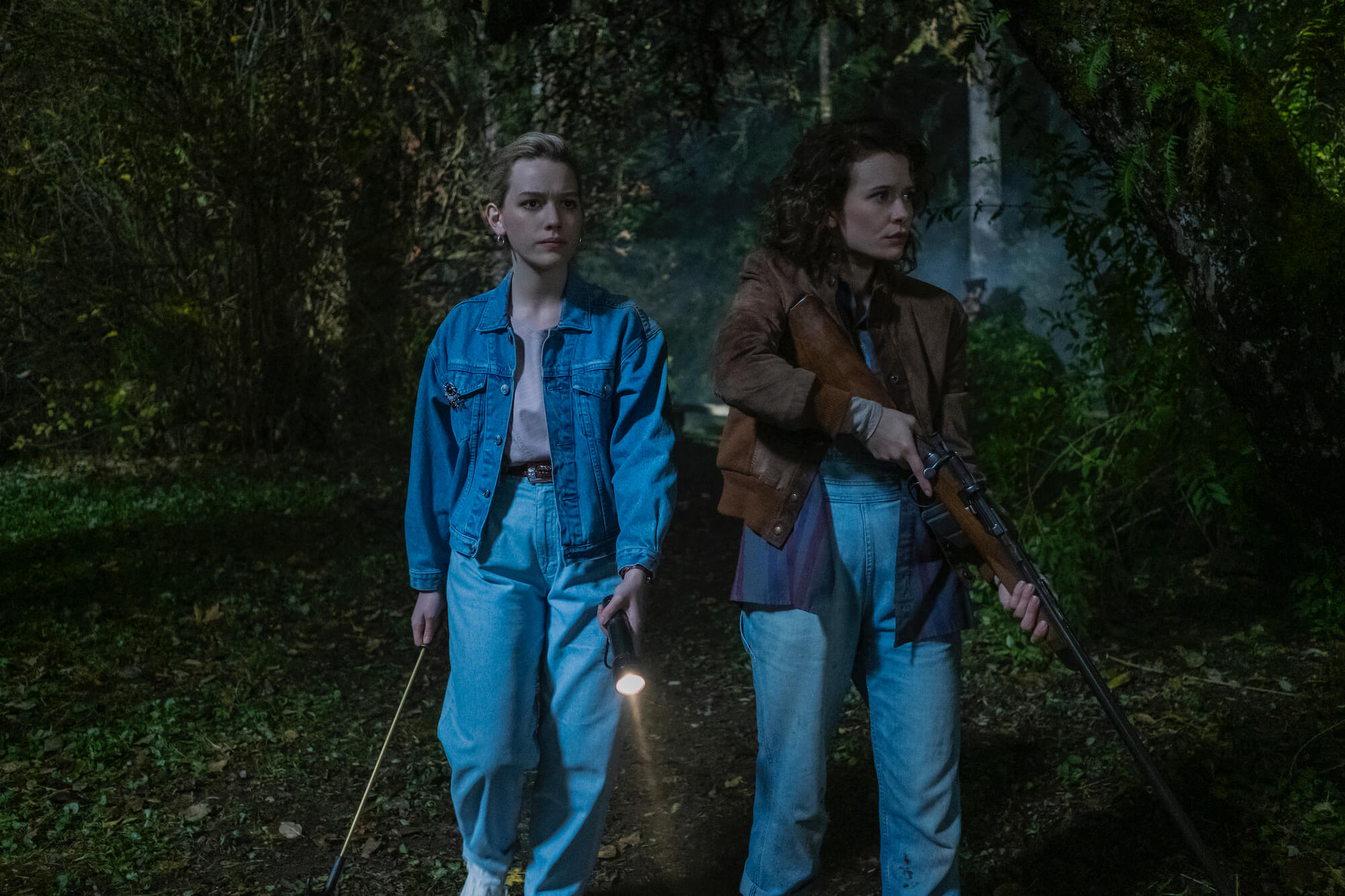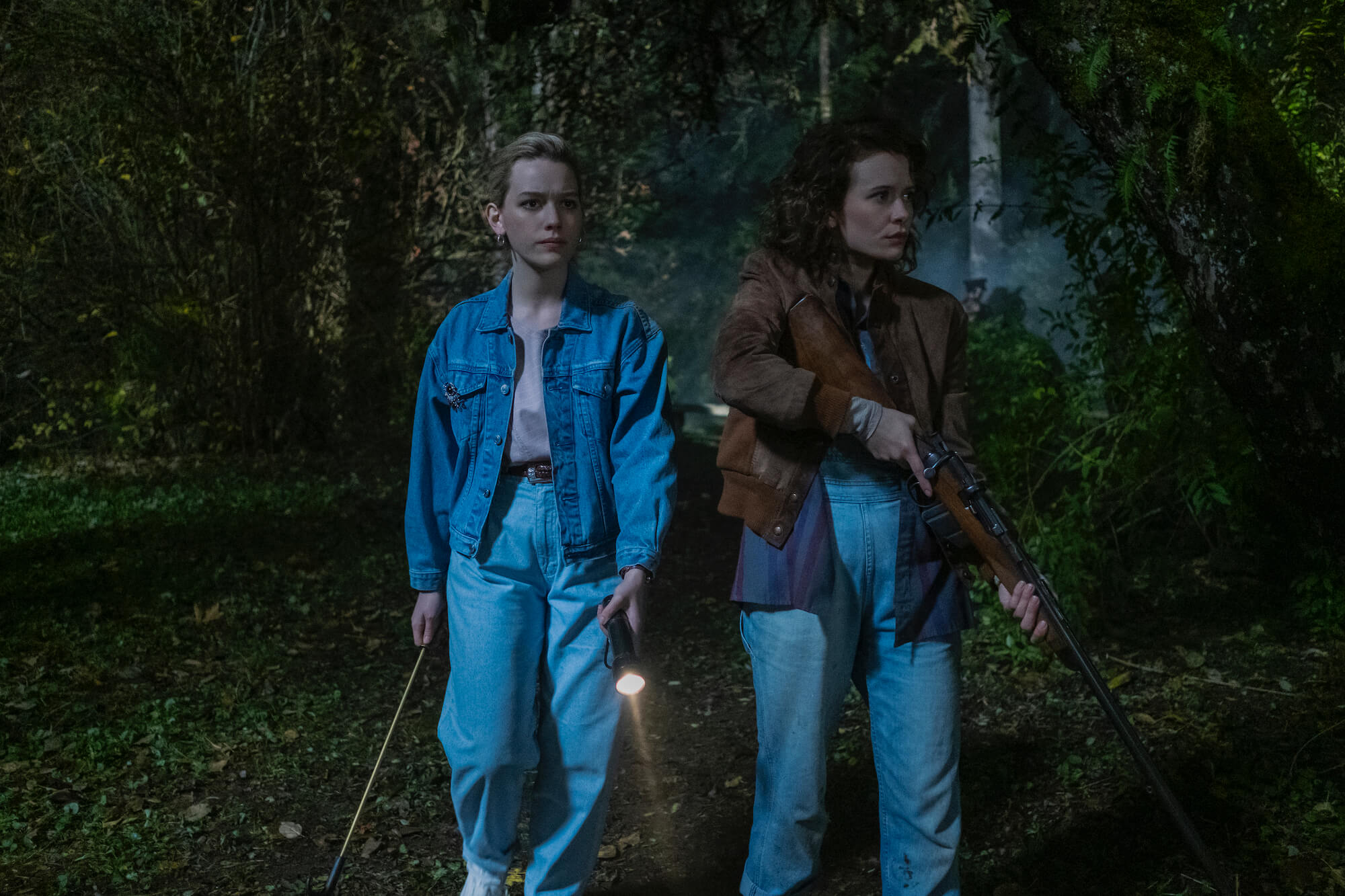 Carla Gugino opens up the season with grey hair and is asleep on a chair in her hotel room. Her involvement was kept a secret until the premiere of the episode, so it was thrilling for fans to see her familiar face; she played Olivia Crain in The Haunting of Hill House. 
Her true identity isn't revealed until the last episode. But The Storyteller is indeed Jamie, the gardener years later. Once this is revealed, Gugino's broken and wistful glances and aura make sense; she lost Dani and is still carrying the weight of her pain. 
The Haunting of Bly Manor ends with this version of Jamie asleep in the same position she woke up in, with the tub and sink full of water and the door ajar. This is to make sure that if Dani did want to come back to her, Jamie might be able to see her. But what Jamie doesn't know is that Dani is there; her hand is seen on Jamie's shoulder after she's asleep, just out of frame. But is this the first time Dani showed up to Jamie's side? Pedretti and Eve don't think so. 
Was Dani always with Jamie? Victoria Pedretti and Amelia Eve believe she was
In an interview with BuzzFeed on Oct. 12, most of the cast got together to discuss a lot of "burning questions" about the season. One was whether Dani visited Jamie before that ending.
"I think Dani is always with Jamie," Pedretti, who plays Dani, answered pretty definitively. 
Eve, who portrayed Jamie, had a longer answer, but essentially she agreed. She thought that Dani's been there with Jamie "the whole time," ever since Jamie had to leave Bly Manor's lake. That's where Dani ultimately ended up, taking Viola's spot as the Lady of the Lake, because she would end up taking Jamie's life if Viola had her way. But, Eve doesn't think Jamie knows, and that's evident in the way she tells the story to the wedding guests. 
"I think Dani was so keen to absorb all of this bad energy and not let it ever affect anybody else again. She was so selfless in that respect," Eve said. "And Jamie's quite a selfless person. So I think if Jamie could have, she would have taken it off of Dani. But Dani wouldn't let her and so that's why Dani didn't let Jamie know that she's there but she is there this whole time."
Eve then hypothesized that this was the first time Jamie was reliving the horrors of Bly Manor. It's a bit cathartic for Jamie, in a way, Eve said. But, as with all stories, it's "open to interpretation."
This whole story was told from Jamie's perspective, so she wouldn't really know Dani's fate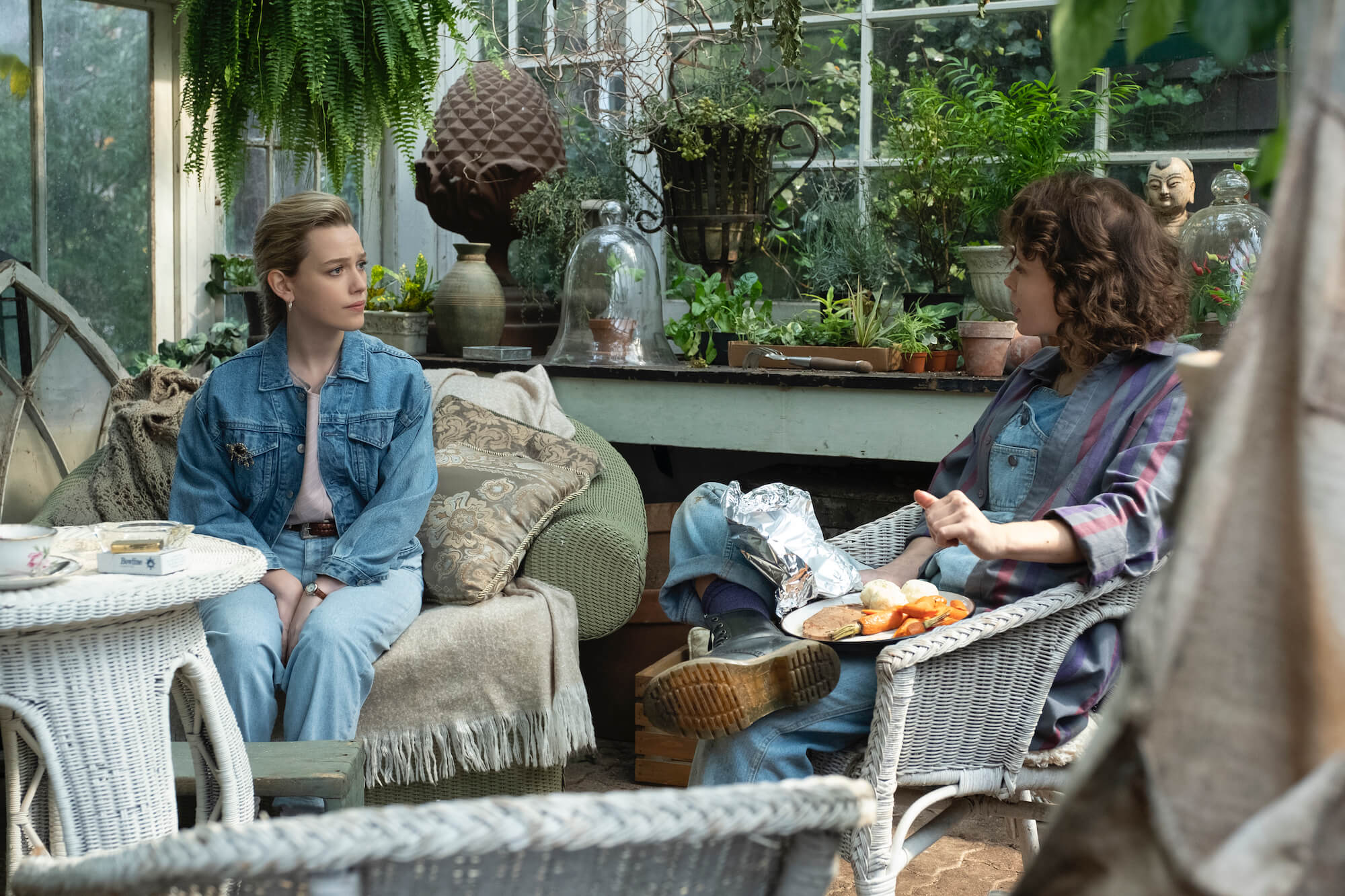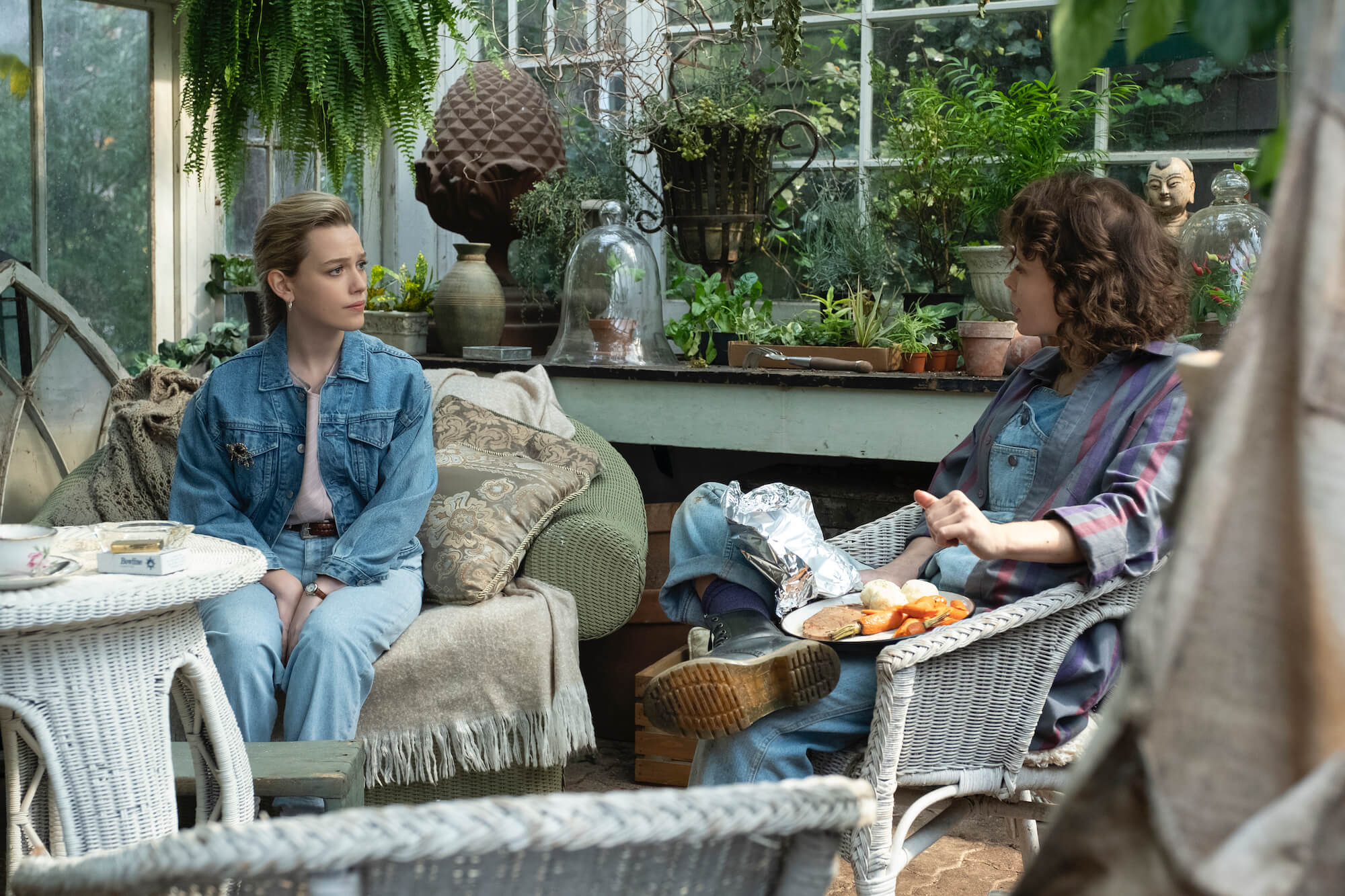 One of the most upsetting things about Dani's end as the new Lady of the Lake is the fact that Jamie says she stays there forever. And in time she, too, would fade along with her memories of Jamie. But what if Dani, along with following Jamie for the rest of her life, didn't disappear? Instead, what if her selfless sacrifice was rewarded with a happy ending, in death.
Everything the audience hears is from Jamie's perspective. It seems as unbiased as Jamie can make it, in terms of giving each ghost and character justice. But The Storyteller, aka Jamie, isn't omnipotent. She doesn't really know what happens after death, nor does she know what Viola wants with Dani. 
So instead of roaming the halls forever, as Viola did, Dani never killed anyone and no one else was stuck at Bly Manor because Viola was gone. Dani was in her place.
But, that hand at the end — Dani's hand — really leads the audience to believe that, if she is visiting Jamie every night, maybe she isn't stuck there forever. Maybe, one day, they could be together again.