Victoria Pedretti Is Very Protective of Her Privacy for a Reason; 'I Want Them To Know Less'
After The Haunting of Hill House and You, Victoria Pedretti was on a lot of people's minds. She was new at the time; she graduated from Carnegie Mellon School of Drama in 2017 and booked Hill House as her first major role. A lot of fans on the internet tried to find out more about her, especially after the press she did for You brought her back to the forefront in 2019. But she's very protective of her privacy and has shut down a lot of questions or perceptions of her in the past. 
Victoria Pedretti wants the world to know less about her
RELATED: The Song Victoria Pedretti Associates With Dani and Jamie Will Break 'The Haunting of Bly Manor' Fans' Hearts Even More
Pedretti's role as Nell Crain was haunting, of course, and left a lot of fans with a desire to follow the rising star. She spoke with InStyle in February 2020 to promote her role of Love Quinn on the second season of You and touched on how life has changed for her.
"I think that the amount of attention that I get now changes my perspective on the world," she said, answering a question about if You changed her mindset. "My world is different, the way people interact with me is different since I've been on the show. So that certainly has given me a different understanding of the world and people and how we operate."
Initially, the interviewer also mentioned how the show made them wearier of the world in general, thanks to Joe Goldberg (and Love), but Pedretti was adamant that she doesn't want the show to scare people off. Or make them scared of others. Regardless, the interview went into a "small talk" portion at the end, and Pedretti was clear that she doesn't want the public to know every inch of her. 
"I want them to know less," Pedretti said. "I want people to know that I have no interest in them speculating about what they don't know."
Pedretti doesn't want people to want to marry her or be praised for crushing on men and women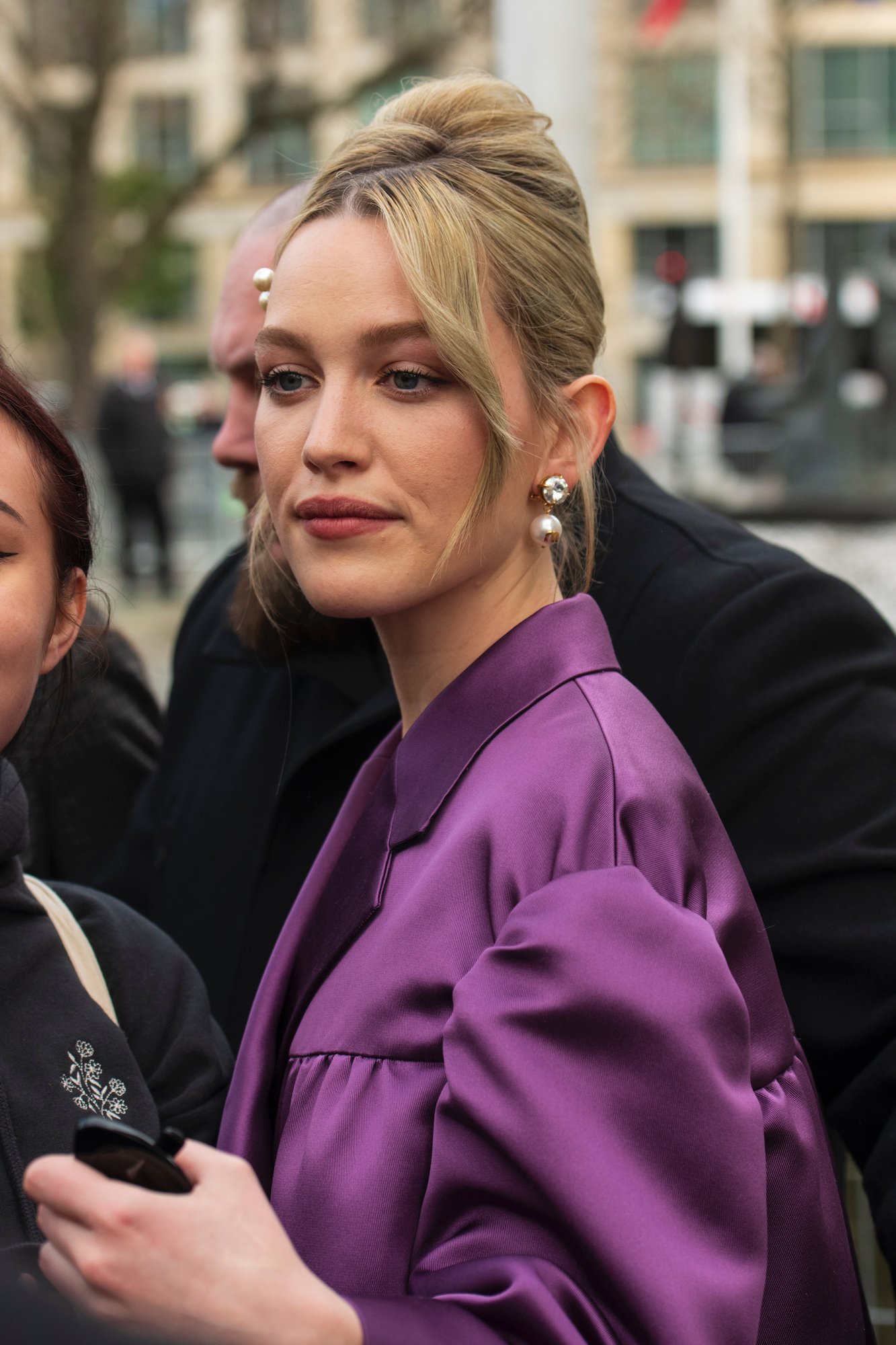 With celebrity culture, a lot of times there comes a hyper-affection within groups of fans for their "faves." There's the "step on me" or "marry me" moments and with Penn Badgley's Joe on You, it even turned into "I want Joe to murder me." All jokingly, but for Pedretti, she doesn't think it makes sense for people to want to marry her, especially in more than a figurative sense. 
"I don't feel like I'm interested in doing it," she told InStyle, regarding "sharing" herself with the world now that she's famous. "I don't like how people are trying to piece together a way of knowing me without knowing me as a person. Or the idea that people feel like they have a relationship with me or would want to marry me … Bullsh*t! You don't know me. I'm not perfect. And any idea that I am is misguided. None of us are perfect. We all have flaws. We're all, in some way, bad."
This was also brought up alongside her Harper's Bazaar interview that blew up earlier this year. Pedretti shared that her first celebrity crushes were Antonio Banderas and Catherine Zeta-Jones in Zorro. She said that she "understood something about sexuality" when seeing them on-screen. A lot of fans wanted to figure out if Pedretti was insinuating that she was bisexual or anything else, which Pedretti thought was so odd. "Isn't that f*cking crazy?" she said.
"Why am I being praised for that?" she continued. "It says very little about me. It's just, it's a very normal, I think, thing. It's nothing extraordinary. And I don't like the fact that I'm being praised for it. Because I don't think that it's extraordinary."
She's refused to answer personal questions in interviews
Pedretti continues to carry that protectiveness surrounding her personal life. While promoting The Haunting of Bly Manor, she told Bustle in an Oct. 8 article that she reads comments sometimes, and finds it "uncomfortable" that people are breaking down her actions and responses in interviews.
"They are right that I'm anxious," she said since that was a popular comment she brought up on the topic of analyzing her. "But like, I don't need your pity for my anxiety. I'll work on it. I'll get better at it. I promise. And I guess if I'm high, so the f*ck what?"
She also refused to answer a question about the most romantic gesture she's ever done, because it was "so personal."
"I mean, people are always asking me, 'What's the scariest thing you've ever experienced?' And it's just like, 'I don't want to tell you,'" Pedretti said.
A similar thing happened in her interview with Collider on Oct. 16. Interviewer Perri Nemiroff asked Pedretti what her biggest fear was that she's overcome.
"That is so deep and it feels way too personal to answer honestly."
Hopefully Pedretti can continue to find that balance between being an actor and having her privacy, too.
RELATED: Victoria Pedretti and Amelia Eve Share This 1 Theory About Their 'The Haunting of Bly Manor' Characters' Ending