Victoria Pedretti Said Season 3 of 'You' Will Be 'Stronger' Than The Last
You Season 2 was a lot more shocking than the first season. Which is saying a lot considering the mental gymnastics Joe Goldberg (Penn Badgley) did and still killed multiple people, including Beck. But the real game-changer in Season 2 was Victoria Pedretti's Love Quinn and her family. She brought a massive twist that will surely have more repercussions in Season 3. 
And as for that next season, Pedretti shared that the story is looking really good. 
Love Quinn has a lot to deal with after Season 2
RELATED: Penn Badgley Confirms 'You' Co-Star Jenna Ortega Felt Safe on Set Following Misconduct Allegations Against Chris D'Elia
At the end of Season 2, Love killed not only Candace, but Delilah as well. This is after Joe was convinced he did it in an LSD-driven haze. That, ironically, doesn't bode well with Joe who is entirely turned off from Love at that point. Or at least while he's in the box and before he finds out Love is pregnant. 
Then Forty, Love's twin brother, is killed by Fincher, Delilah's cop friend. So going into Season 3, fans are going to see how Joe and Love's dynamic changes now that all of their skeletons are (literally) out in the open. And viewers will see how Love deals without her twin.
"I think, so far, she has a tendency to cope very well—outwardly, she copes very well with a lot of the things she has experienced in her life," Pedretti told Glamour in December in regards to how she might cope with Forty's death. "I think it's going to be devastating. He was connected to her. They're a part of each other. Grief is grief."
And Pedretti was a bit peeved that Joe rejected Love like that after everything he's done and everything they've been through. 
"Joe got far more than he deserves," Pedretti told MTV. "He got a loving, amazing partner who protects the shit out of him. And she might be crazy on her own, but she's no worse than he is. So they really could have been great."
Season 3 is 'f*cking wild' and 'stronger' than the last one
So, what does Season 3 hold for Love and Joe and their baby girl (maybe?)? Nothing concrete yet, or at least not anything that Pedretti could share with NBC News in their Oct. 29 interview with her. But she did say: "It's f*cking wild."
She told Collider earlier in October that they're having talks and "tiptoeing" toward starting Season 3 production. But now it sounds like she's seen a script or at least heard a more concrete arc for Love's future. 
"I personally think it's already stronger than last season," she told NBC News. "It's everything I hoped for in imagining a world in which Joe and Love could be really confronted with themselves, and it creates so much space for so much tragedy and hilarity, and I'm so psyched."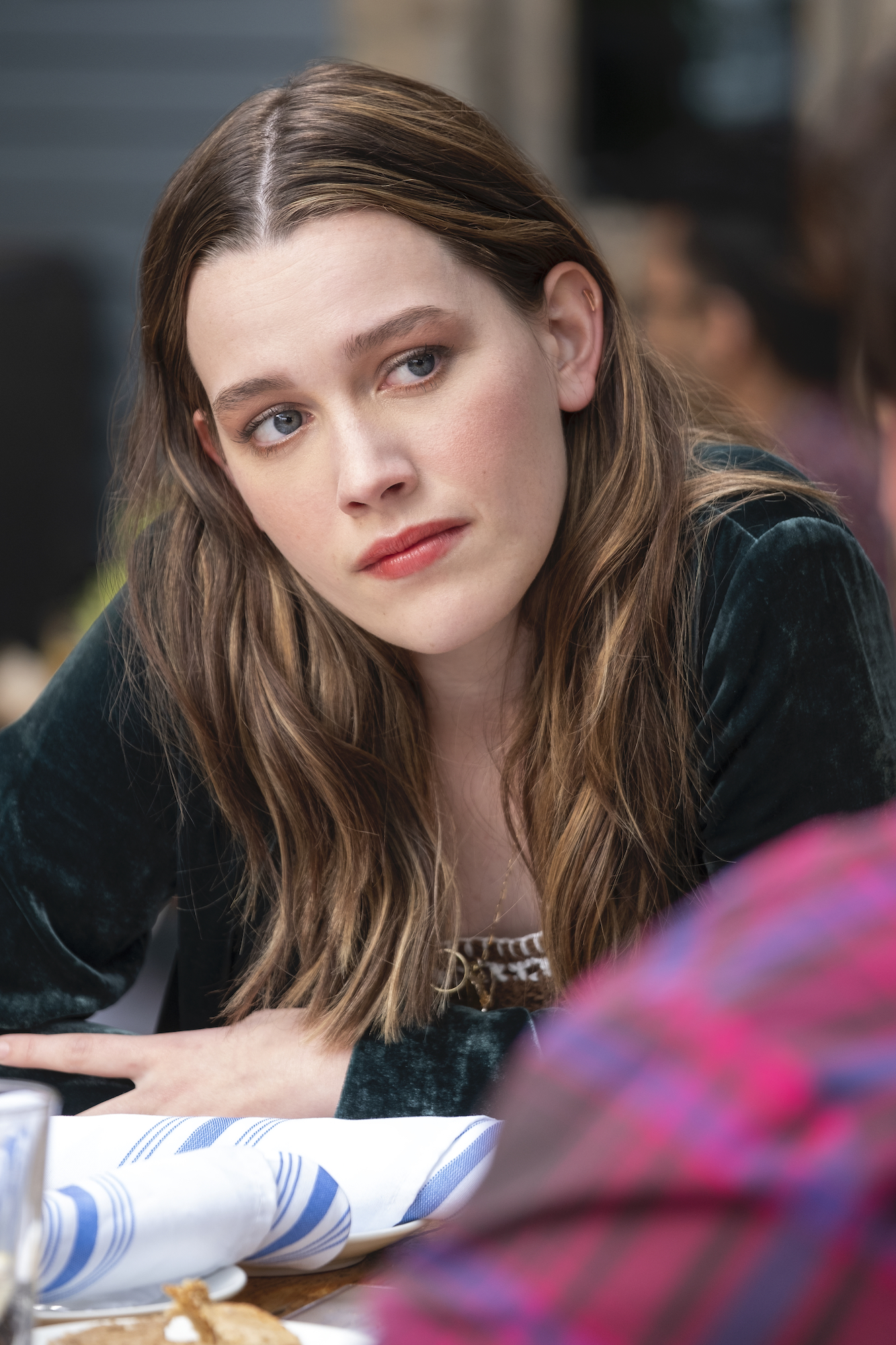 Pedretti wasn't told Love's big, killer twist at the beginning of Season 2 filming, though, so who knows what's really in store for the remaining Quinns and Joe.
"I think I learned pretty early on that I can't predict sh*t with this show, so I'm ready to be blown away," she told Glamour.
'You' Season 3 doesn't involve a happy ending for Love and Joe (most likely)
Again, Pedretti was let down to know how Joe reacted to Love's killing and plotting. Because, mind you, while Joe thought he was spying on and pursuing Love, Love was right onto him as well.
She told MTV that she was "disappointed" that they were never going to have a "happily ever after." Or however close to a "happy" ending that Joe Goldberg could have had. But alas. 
"It would be a lot nicer on the soul if we could have a real love story," Pedretti said. "That's not what the show is."
Season 3 of You is slated for 2021 on Netflix.
RELATED: Love and Joe's Relationship Is 'Sad' for This Reason, According To Victoria Pedretti