'Victorious' Fans Hate How Ariana Grande's Character Cat Changed
Fans hated how Ariana Grande's 'Victorious' character Cat changed throughout the series — learn what fans had to say.
Over the years, many child stars have emerged from shows that aired on the Disney Channel and Nickelodeon. Performers like Miley Cyrus and Selena Gomez all rose to fame thanks to acting roles in kids' programming. However, few stars shine brighter than Ariana Grande, who was first introduced to many viewers as the bubbly Cat Valentine in the hit Nickelodeon series Victorious.
While Grande was a big success on the show and was able to parlay the fame she earned from acting on the series into a hit music career, some fans have had a lot to say about the way the character of Cat Valentine changed over the seasons.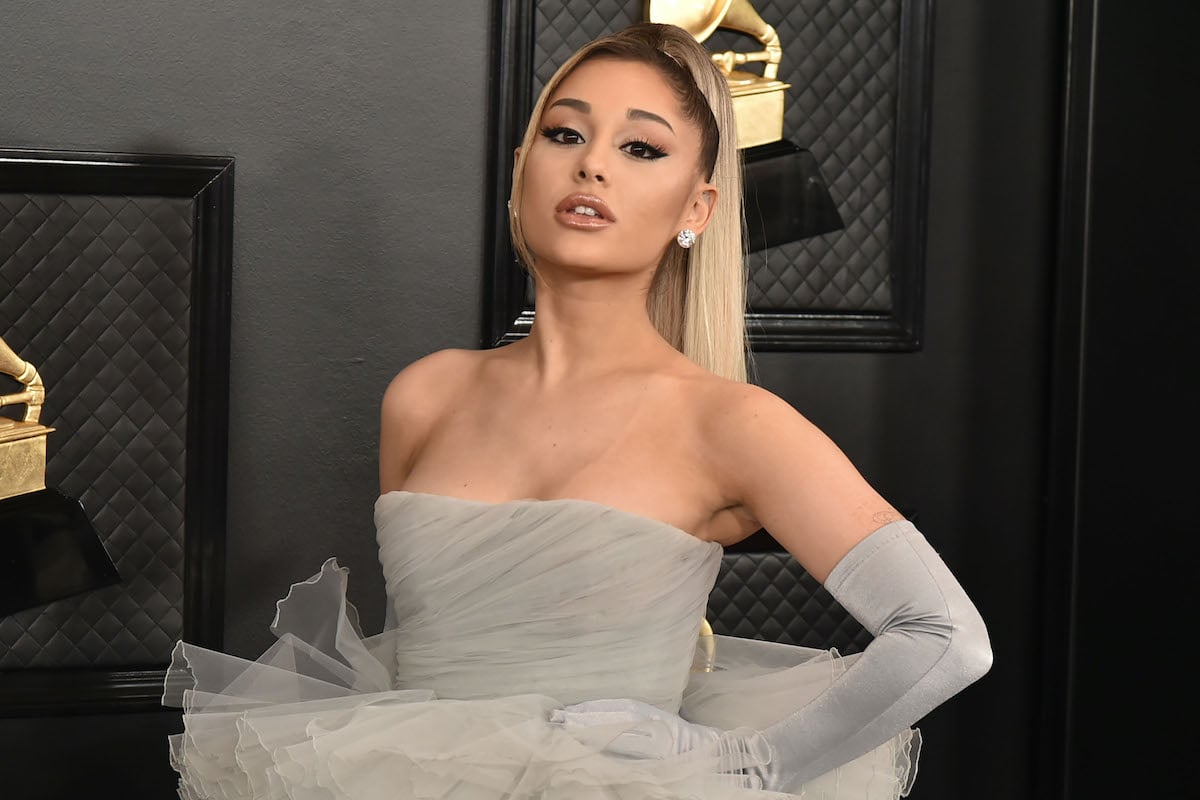 How did the character of Cat in 'Victorious' change over time?
Victorious debuted on TV in March 2010. The series was set in a performing arts school and followed the young students who attended the facility. While Tori Vega, played by Victoria Justice, was the ostensible lead in the series, supporting actor Ariana Grande played Cat Valentine, Tori's best friend. Sweet and sassy, the character of Cat endeared herself to viewers right away, and Grande became the runaway star of the series.
Over the seasons, it became hard to ignore some of the changes to the character of Cat. Notably, while she had been introduced to fans as a standard-issue high-school student, by the second season of the show, Cat is noticeably ditzier. BuzzFeed notes that Cat seemed to be used as a "dumb friend" by writers, with her airheaded nature causing her to constantly be the butt of jokes. 
What did fans say about Cat changing?
The changes to Cat's personality weren't subtle, and fans have had a lot to say about it. In a Reddit thread, fans of Victorious discussed the changes to Cat's character, noting that these alterations weren't a good thing. "Why exactly did they change her so much after season 1 … and for the worst in my opinion?" the original poster wrote.
"In season 1 she was a ditzy teenager, an airhead, clumsy but still acted more normal and was able to have actual conversations with people. After season 1 she would say nothing of value." The poster went on to compare what happened to Cat's character as being comparable to "a 5-year-old in the body of a 17-year-old."
Other fans agreed, with many pointing out that a lot of TV shows, especially those aimed at younger viewers, tend to do this. "… they think it's funny or is gonna add something to the show but it really doesn't," one fan commented. 
Ariana Grande admitted that she had a hard time separating herself from the character of Cat
Ultimately, Grande had her ambitions set on a music career rather than on the acting business. In 2013, Victorious ended, with Grande going on to reprise the role of Cat in the short-lived spinoff, Sam & Cat. After that show came to an end in 2014, Grande was ready to move on to other things. She took to social media to write a lengthy post where she detailed just how much the role of Cat meant to her. 
"I want to thank (series creator) Dan Schneider for allowing me to play such a special, beautiful character who I hid behind for so long," Grande wrote. "What I mean by that is when I was younger, people loved Cat so much I used to pretend to be more like her." Grande admitted that it took her a long time to "be brave enough" to "separate" herself from Cat and show her fans that they are two very different people. Fortunately, fans admired Grande's transparency – and in the years since leaving the character of Cat behind, the singer has only grown more popular.