VIDEO: BTS' RM and Halsey Have a Secret Handshake and It's Just as Adorable as You'd Think
These performers collaborated on their song, "Boy With Luv," but since then, Halsey kept a close friendship with the BTS members. She even has a secret handshake with the "leader" of the boy band, RM.
Here's a behind-the-scenes clip of these performers as they filmed their music video.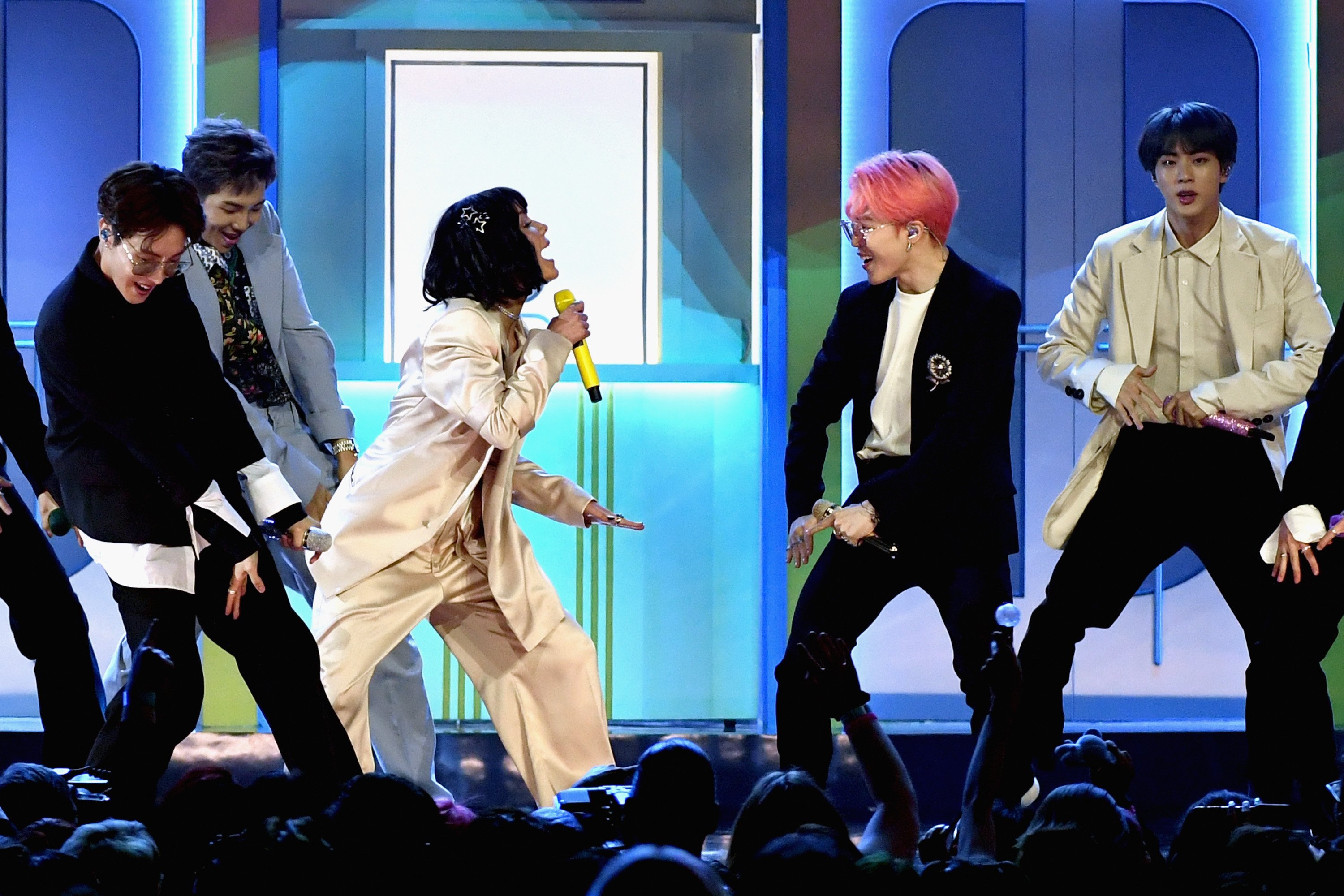 Halsey was featured on BTS' 'Map of the Soul: Persona' song, 'Boy With Luv'
When BTS premiered their album Map of the Soul: Persona, they included award-winning artist, Halsey on their song "Boy With Luv." She even appeared in the colorful music video, alongside Jin, RM, J-Hope, Suga, V, Jimin, and Jungkook.
"I flew to Korea to film the music video for 'Boy With Luv' and got to spend some time there and see how they work, how they make [a] music video, and how dedicated they are to dancing and making sure everything is perfect," Halsey said during an email interview with Korea Herald.
"It definitely inspired me to maintain that kind of dedication with my art as well," she continued. Once the music video premiered, it jumped to the top trending spot on YouTube, earning millions of views in a matter of hours.  
Halsey gifted the BTS members friendship bracelets
Since working with this boy band, these performers formed a very close friendship. Halsey stood up for BTS when a talk show host almost insulted them. She and RM, one of the rappers in the group, even have a secret handshake. (There's one clip of them showing it off behind the scenes with the "Boy With Luv" music video.)
Ahead of their 2019 Billboard Music Awards performance, Halsey gifted each of the BTS members friendship bracelets that were pink and white, the same colors used in their music video. Some of the BTS members shared their appreciation on social media, posting videos while wearing the jewelry.
Halsey later collaborated with Suga for her album
RM and Halsey aren't the only performers with a close friendship. Following the release of "Boy With Luv," Halsey went on to collaborate with another rapper in BTS, Suga, for her 2020 album titled Manic.
"His solo music, 'Agust D,' really spoke to me. The music was a lot about really personal times and [a] dark side, the confusing life of being a musician and to go on as a person accepting that. And when I heard that, in my heart, I knew I wanted to have Suga on my album," Halsey said during the Korea Herald interview.
The "Dynamite" music video is now available on YouTube. Music by BTS, including their recently released album, Map of the Soul: 7, is available for streaming on Spotify, Apple Music, and most major platforms.