This Video of Cynthia Erivo Singing a 'Wicked' Song Will Get You Pumped for Her Elphaba
Cynthia Erivo will play Elphaba in the 'Wicked' movie. While we wait to see her defy gravity in the movie musical, here's a video of her singing a song from 'Wicked' to tide us over.
Cynthia Erivo is Elphaba. And thank goodness for that! Wicked movie director Jon M. Chu announced Erivo and Ariana Grande's casting on Nov. 4. And something has changed within us ever since! Erivo rose to fame on Broadway in The Color Purple revival. Her incredible voice and acting skills won her a Tony, Emmy, and Grammy all for The Color Purple. And now, she'll be lending her talents to the Wicked movie. The movie musical won't be out for a while, but while we wait, there's a video of Erivo singing a Wicked song you'll want to see.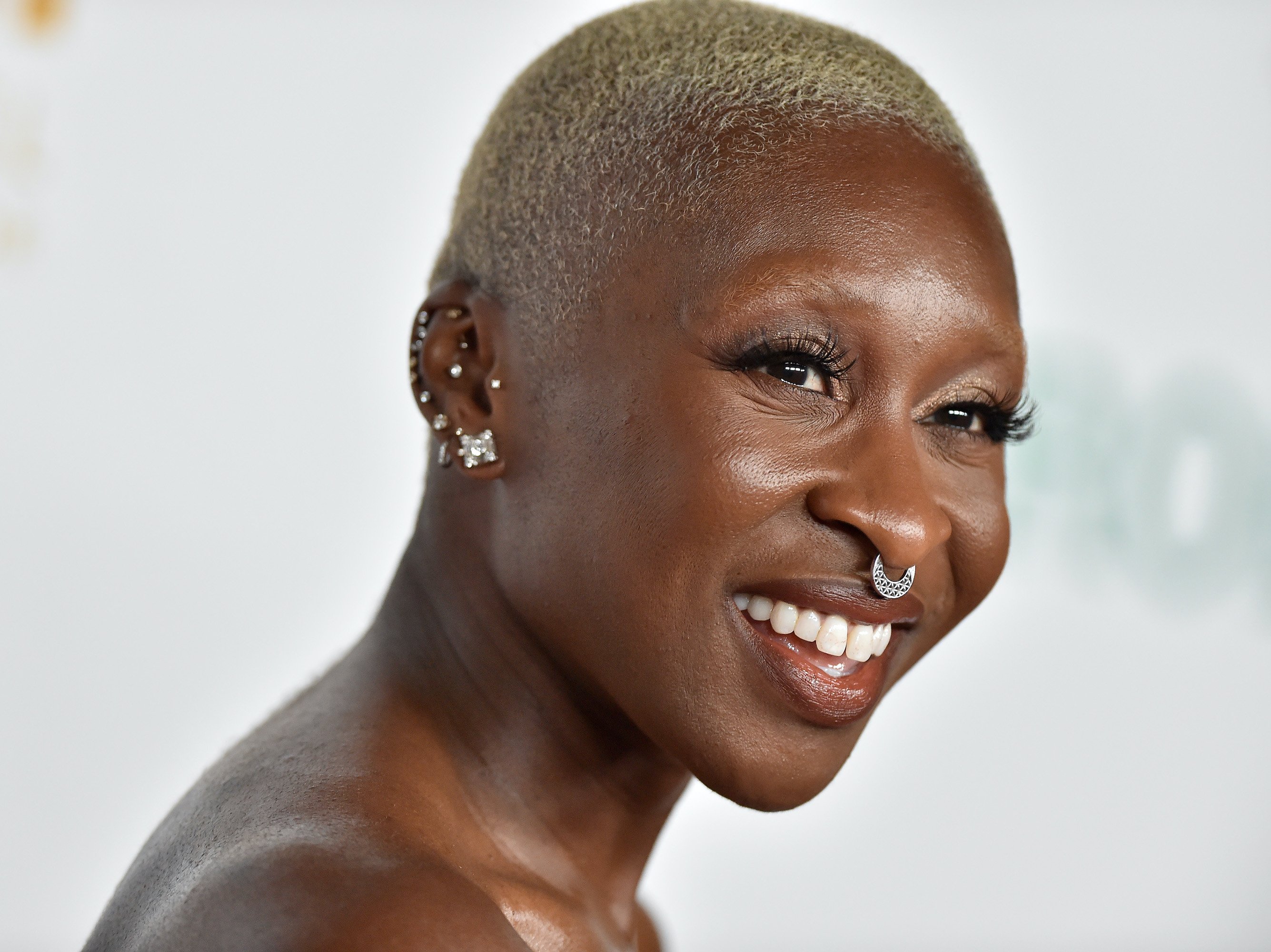 Has Cynthia Erivo been in 'Wicked' on Broadway?
Erivo is just an Oscar away from reaching EGOT status. She played Celie in The Color Purple revival. It was her Broadway debut, and it turned out to be one hell of a year for the star. The success of The Color Purple helped her launch a career in TV and film. And she's already carved her place in film history. Erivo is the first actor to be nominated for Best Actress and Original Song in the same year at the Oscars. She was up for Harriet and "Stand Up" at the 2020 Oscars.
While she quickly became one of Broadway's biggest stars thanks to The Color Purple, that's still Erivo's only Broadway show. She hasn't been in Wicked on Broadway. But her Broadway and film credits make her a perfect fit for starring in the Wicked movie.
Grande also got her start on Broadway. The Grammy-winning singer starred in Jason Robert Brown's 13 when she was a teen. That helped her launch her Nickelodeon career, and the rest is history. Grande acted in Hairspray Live! with Wicked OG Kristin Chenoweth in 2016. She'll play Glinda in the movie alongside Erivo's Elphaba.
Cynthia Erivo singing 'Wicked' songs at the 'WICKED In Concert' event in August
While Erivo may have never starred in Wicked on Broadway, she has performed songs from the show. She performed during PBS' WICKED In Concert broadcast in August 2021. And ironically enough, she sang one of Glinda's songs, "I Couldn't Be Happier." At the Wicked 15th anniversary concert in 2019, Grande sang "The Wizard and I," an Elphaba song.
"I Couldn't Be Happier" is one of Glinda's songs in the beginning of Wicked's second act. In the song, Glinda sings about her dreams coming true. But those dreams can come at a price. And she wonders if the price was worth it. It's a dramatic opening to act two. Erivo's performance of "I Couldn't Be Happier" was performed with an orchestra and her vocal choices were scaled back a bit. But the choice effectively shows the regret and melancholy of paying that price.
Amber Riley also performed during WICKED In Concert. She sang Wicked's most iconic song, "Defying Gravity." This is, hands down, the song fans are most eager to hear Erivo sing. There doesn't appear to be any videos of Erivo singing "Defying Gravity" online. So fans could hear her take on it for the first time in the movie. A true thrill!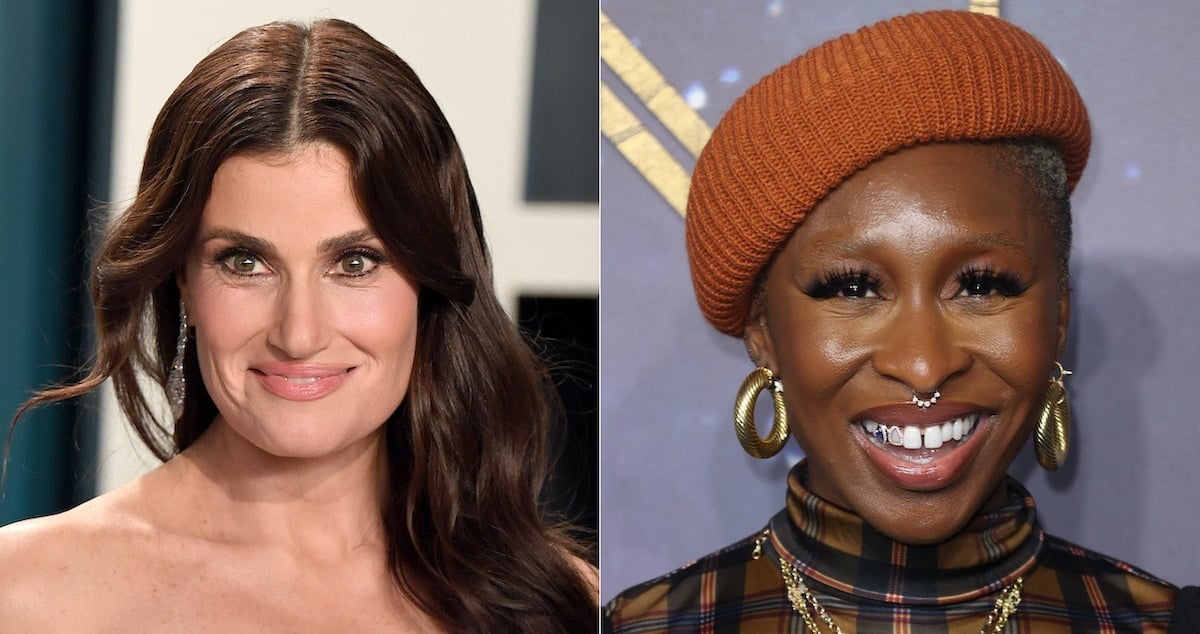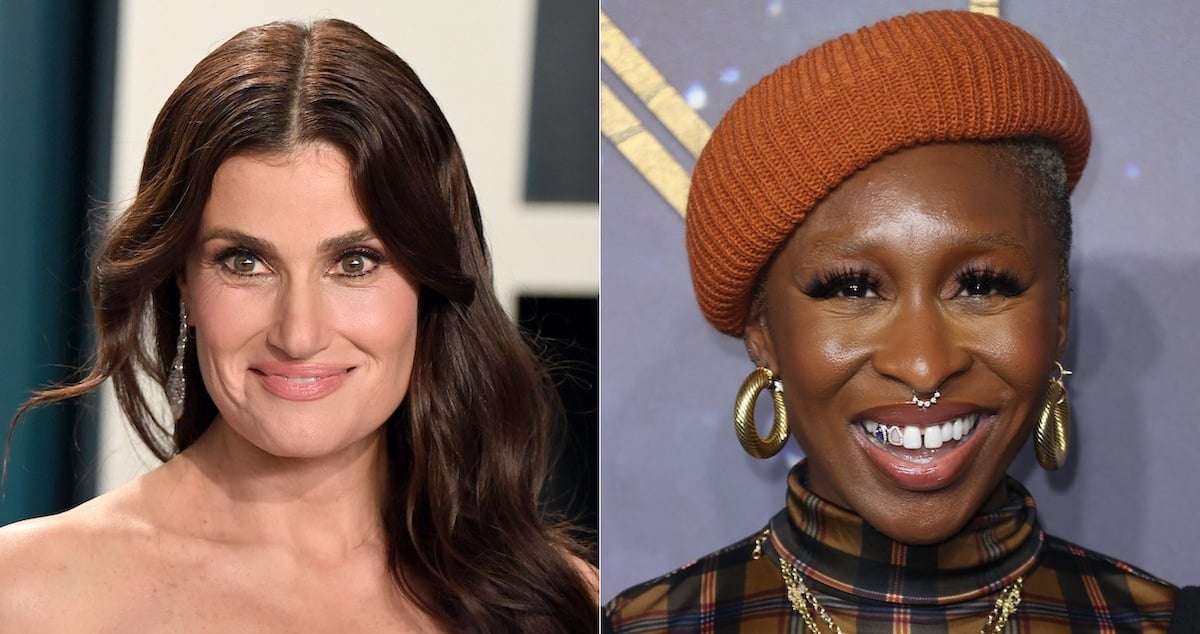 The original Elphaba Idina Menzel congratulated Cynthia Erivo on her casting
The original Elphaba, Idina Menzel, can't wait to see Erivo's Elphaba. Following the casting news, the Frozen star congratulated Erivo and Grande and wished them all the joy starring in Wicked brought her and Chenoweth.
"Congrats to two amazing women," she tweeted. "May it change your lives for the better forever and ever as it has for us. So much love."
If you're interested in seeing what else Erivo's voice can do, check out her performances of "I'm Here" from The Color Purple. You won't regret it.