Video Resurfaces of John Salley Discussing Scottie and Larsa Pippens First Meeting and Larsa's Alleged Affair With Future
Larsa Pippen's love life is a hot topic. Aside from her divorce, the former Kardashian BFF also revealed that she once dated Khloé Kardashian's man, Tristan Thompson. Before this, Larsa was the longtime wife of Scottie Pippen.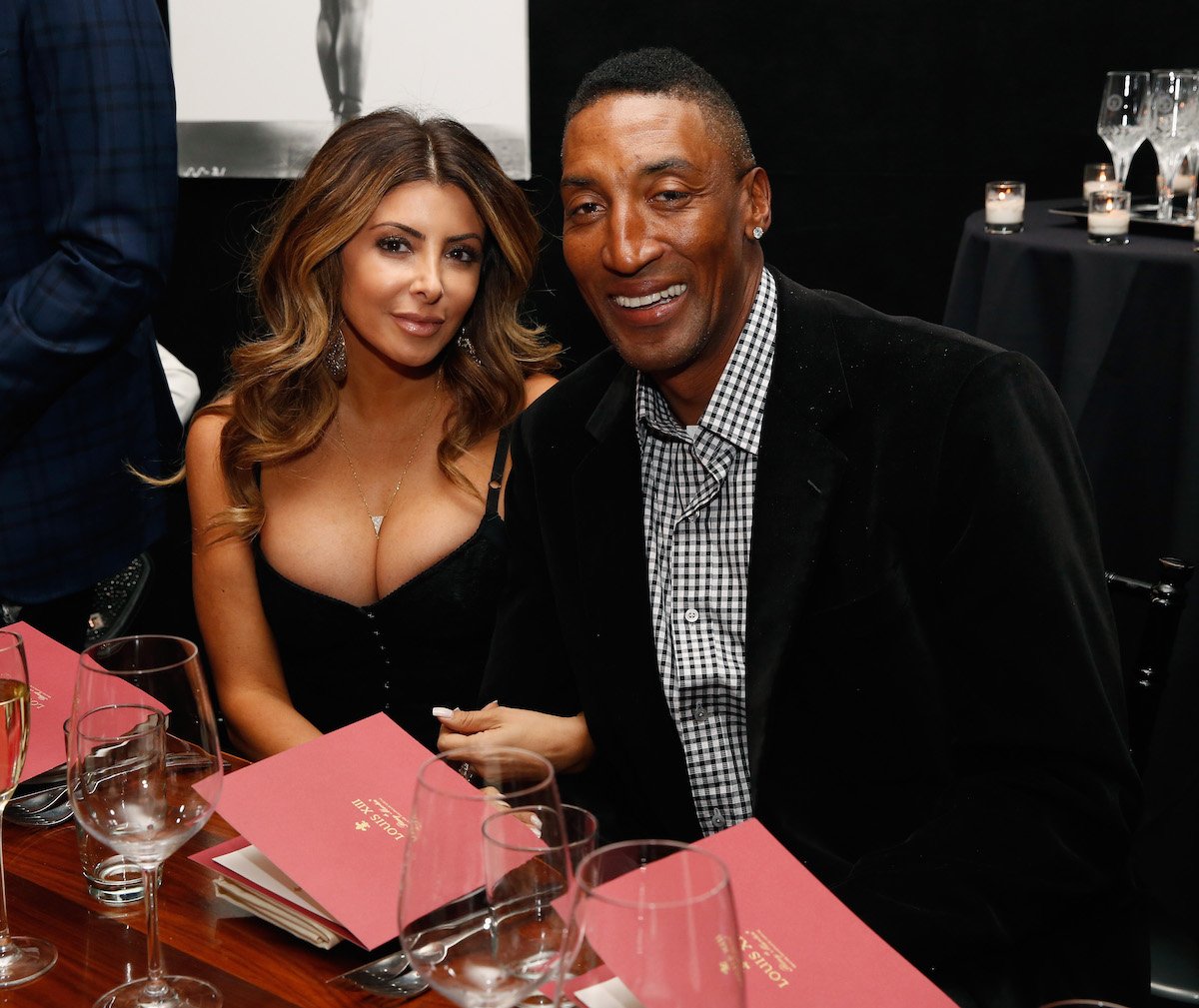 John Salley, former NBA player, and friend of Larsa and Scottie, recalls the moment Larsa and Scottie met. He also addresses Larsa's relationship with Future.
Scottie and Larsa Pippen split after over 20 years together; Larsa admits to dating Future during separation from Scottie
Scottie and Larsa married in 1997. The couple welcomed four children together and split their time in Chicago, Miami, and LA. Rumors of trouble began as Larsa began spending more time with the Kardashian family. She admits that Scottie was not of fan of her friendship with the Kardashians but that she became so unhappy and unfulfilled in her marriage that she sought validation elsewhere.
Larsa says Scottie's absence and lack of attention led to their trouble. In 2016, Scottie filed for divorce after 19 years of marriage. The filing came days after a 911 call leaked to the press with an emotional Larsa crying to the operator that Scottie became "crazy again" with her.
Related: What Caused the Rift Between the Kardashians and Larsa Pippen? Fans React to Social Media Drama
They reconciled in 2017, only to divorce a short time later amid rumors that Larsa began dating Future. She admits to sparking up a friendship and dating the rapper during her separation from Scottie.
She told Hollywood Raw:
"It was definitely a respectable relationship. It wasn't like a—it was just like we were friends and we needed each other at that moment. And that was basically it. I think people make more of it. It's just better conversation for people to say, oh she cheated on him, she this, she that. It was none of that. Scottie wasn't even living at home with me."

Larsa Pippen on Hollywood Raw
John Salley recalls the day Scottie and Larsa Pippen met
In a resurfaced clip of Salley's interview with Vlad TV, Salley speaks on his once-close relationship with Scottie. He also recalls Scottie and Larsa's relationship in the early days. 
Salley also gives his take on Larsa's relationship with Future and the media spectacle it caused. Per Salley, Larsa is unfairly scrutinized in the media due to gender double standards.
"You grow and you grow apart…when you see a female move all the way up [with another man], it looks different…I feel for him [Scottie], and I feel for her [Larsa}. She's a friend of mine," Salley says.
Related: Is The Kardashian Clan's BFF Larsa Pippen's Divorce From NBA Champion Scottie Pippen Final?
According to Salley, he was one of the first people he gushed to about meeting Larsa.
"Scottie was like, 'Yo, I met the baddest girl in the world, I'm marrying this one,'" Salley recalls Scottie saying of Larsa. "In '97, I'm shopping with her [Larsa] in Utah because there was nothing else to do and Scottie's out playing cards. She's really cool folk."
Salley says it's OK for people to choose to move on and desire something different. Because of the Pippen's celebrity, Salley says it's magnified.
In terms of Larsa's relationship with Future, Salley says the rapper is actually a good look for Larsa.
"I'm happy…if it was anybody, let it at least be Future," Salley jokes. "You don't want your girl gone and you come back and you see her with a guy with dirty fingernails and [you're thinking as a man] 'You kicked it with a guy that just fixed the car?'"
Larsa was recently spotted out with another NBA player, Malik Beasley. Beasley is married and as a result of Larsa being spotted out with him, his wife has obtained a divorce lawyer and filed for divorce, saying she was blindsided by the alleged affair.