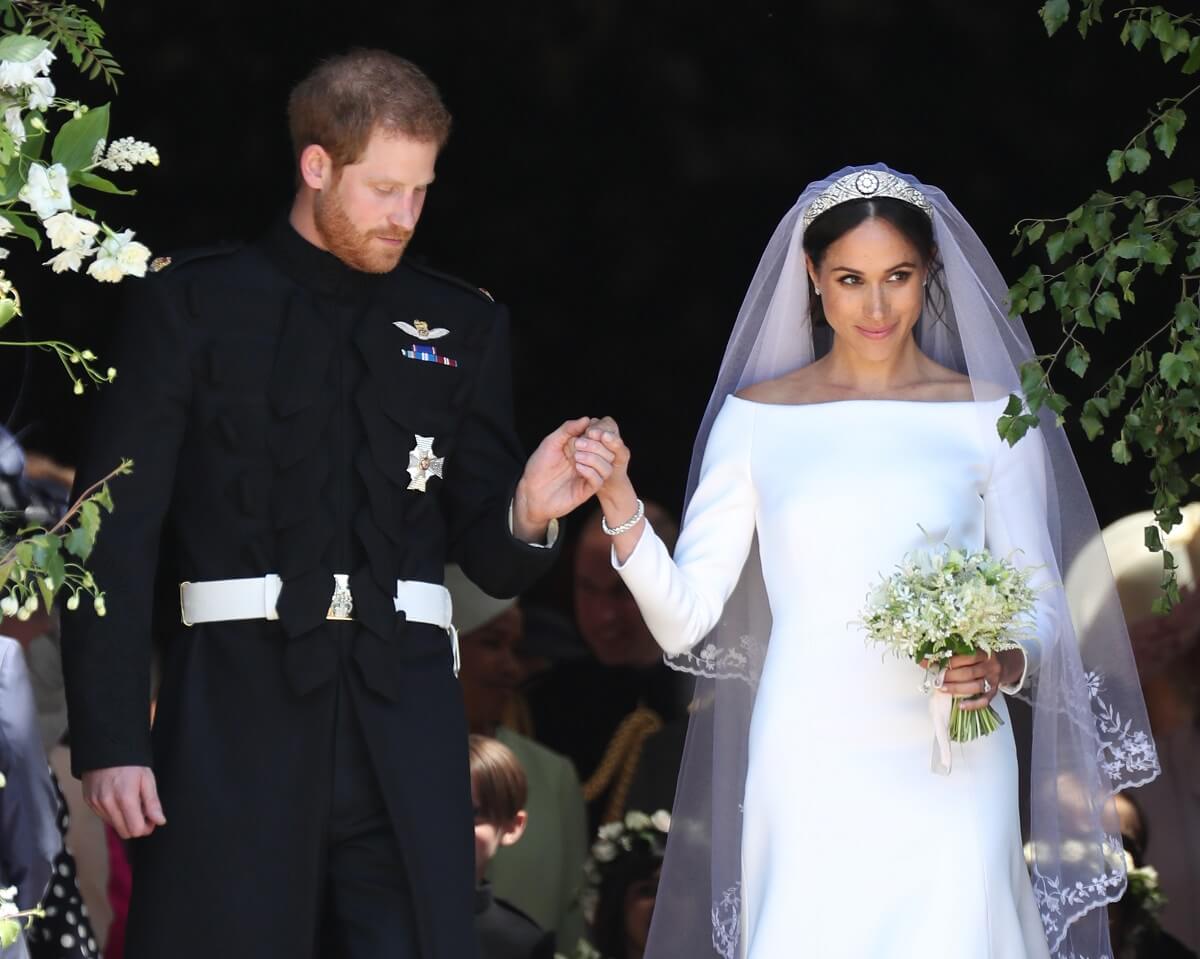 Video Shows What Meghan Markle Was so 'Preoccupied' With the Day of Her Wedding (and It Wasn't Prince Harry)
Check out the video that shows what the Duchess of Sussex was so focused on when she married the Duke of Sussex at St. George's Chapel.
King Charles and Princess Diana's oldest son Prince William, married Kate Middleton on April 29, 2011. Seven years later, their youngest son, Prince Harry married Meghan Markle on May 19, 2018.
Over the years, some royal watchers have compared the brides' very different looks, and now a video doing just that is also pointing out what the Duchess of Sussex was so "preoccupied" with on her wedding day. Here's more on the video that is going viral.
Meghan appeared 'preoccupied' with her dress before entering the chapel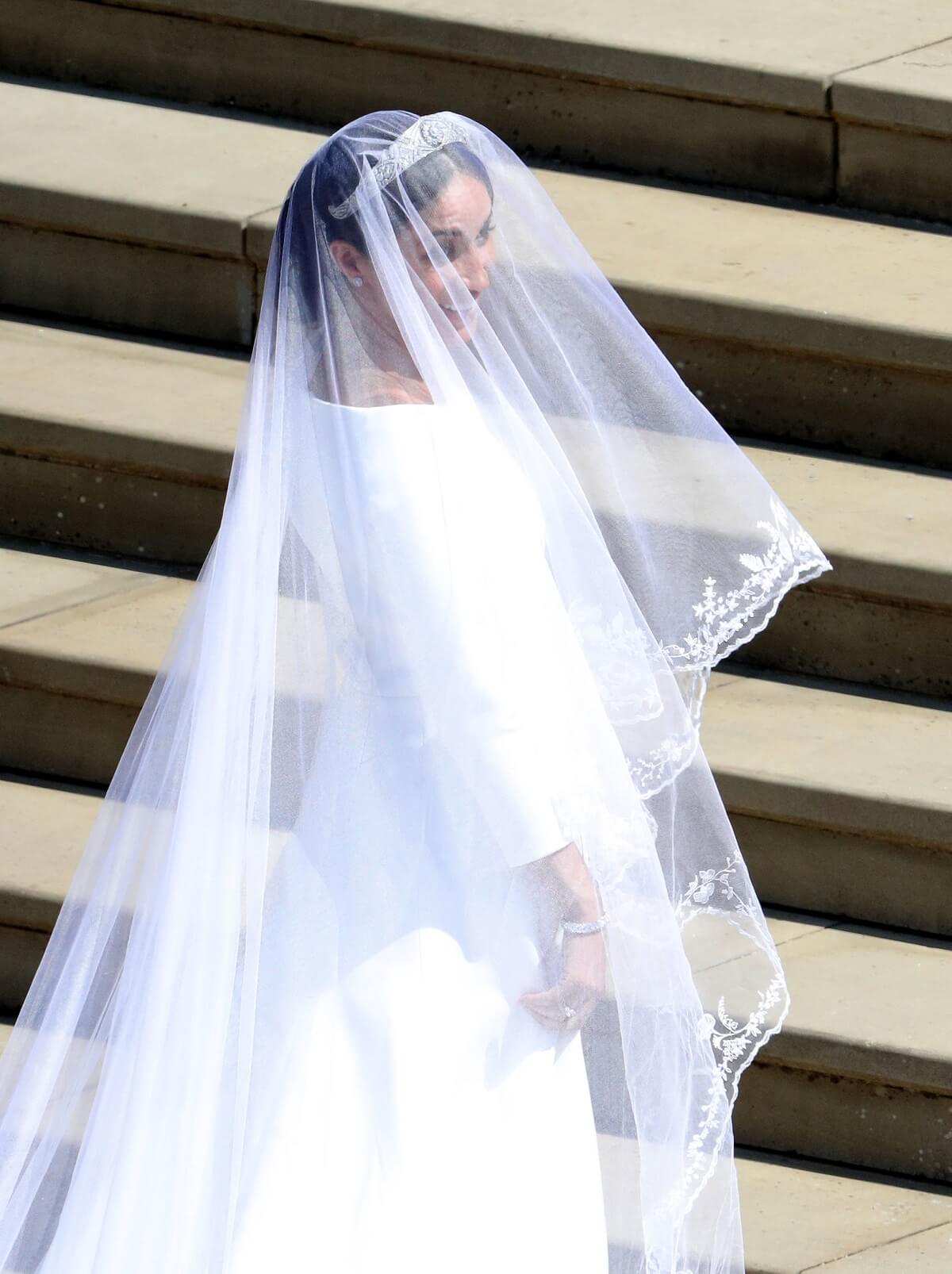 The video, which was uploaded to TikTok, compares the two women entering the church on the days they got married, with the caption: "Here is a like-for-like version of Kate Princess of Wales & Meghan Markle as a bride on their wedding days." It begins with Kate outside Westminster Abbey in her Alexander McQueen dress before cutting to Meghan outside St. George's Chapel in her Givenchy gown.
The video does favor the now-Princess of Wales as the text says she "appeared gracefully," while the former Suits star was "preoccupied with her dress."
The 48-second clip has over 40,000 likes and garnered thousands of comments. While the majority of users gave the edge to William's wife, there were others who noted that Harry's bride was stunning as well despite much of her focus being on her dress after she got out of the car.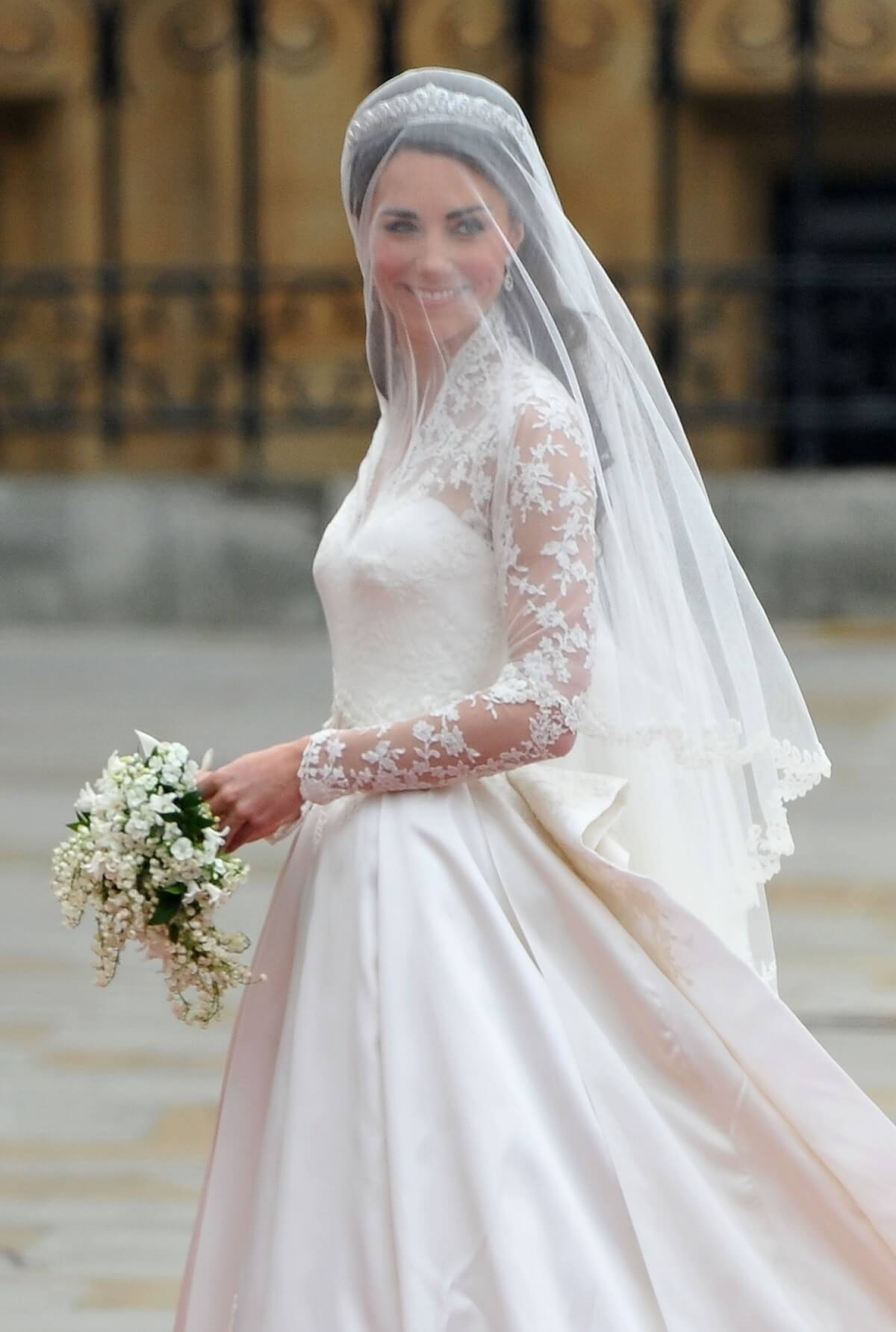 "SUPER BEAUTIFUL Princess MEGHAN," one person wrote.
"Meghan Absolutely Beautiful," another added.
Some fans also defended Meghan being fixated on her dress commenting: "In her defense, her dress was getting tangled" and "It's her wedding day, and should be able to fret over her dress if she wants."
But those on Team Kate were less impressed writing: "Not even a competition Kate is untouchable in everything," and "Catherine wins hands down! Elegance, poise, grace, and self-awareness. Plus a stunning dress tailored to perfection," and "You can tell [Meghan] was being a diva that day."
Another royal bride was seen fidgeting with her dress before entering church as well
While Kate wasn't preoccupied with her dress like Meghan seemed to be, the Duchess of Sussex is not the first royal lady cameras captured fidgeting with her dress before she entered a church to marry a prince. In fact, her mother-in-law was seen fiddling with her gown after she got out of the carriage at St. Paul's Cathedral the day she married then-Prince Charles.
Princess Diana, who was wearing an ivory silk taffeta and antique lace gown with a 25-foot train and a 153-yard tulle veil, appeared preoccupied with her dress as well before she walked into the cathedral.
As one commenter pointed out, many other brides do the exact same thing too writing: "Like every bride I've ever seen, make sure the dress is smooth after getting out of the car!!"